Eleanor Stott describes how she's found solace in realising that the path of medicine isn't so rigid after all
By now I should be finishing my first rotation in liaison psychiatry as a foundation year 1 doctor—a job that I began before circumstances unexpectedly cut it short. At the end of August, first paycheck cleared and enjoying a bank holiday weekend in the Lake District to celebrate, I was involved in a serious accident. I am extremely lucky to be sitting writing this now, as comfortable as I can be, on a sofa by a fire. 
The year 2020 has produced many surprises and, personally, it's proven that my idea of my path in medicine was far from accurate. During my early years at medical school, I often felt uncomfortable within the course. When discussing whether this was really for me, I was reassured multiple times that the next year would be different, that I'd enjoy it more.
"Next year brings different topics…"
                       "You haven't failed any exams yet…"
                                              "You'll enjoy it once you start seeing patients…"
                                                                "You can intercalate, or take a year out if that helps"
One thing led to another and before I knew it I was in my fifth year and about to graduate. Of course, I'd had many positive experiences along the way, but throughout the journey, I harboured an underlying sense of unease about this prescribed ladder of progression—would this continue for the rest of my career in medicine? Life seemed to pass in designated, rigid chapters, on an ever moving treadmill set at a pace just fast enough to be uncomfortable. At university, time passed in six week long placements; in foundation years, rotations carved time into chunks of four months—always progressing steadily to the next year, which brings new titles, responsibilities, and roles. When I thought about my future, I pictured a path already laid out, and the formulaic, rigid nature of it terrified me.
Yet I continued, until 2020 radically reshaped this opinion. The idea that there is a non-negotiable, unmoving path set out for me is dissolving.
Of course, the impact of covid-19 has undoubtedly shaken things up. After all those years of late night studying, cancelling on friends, and nerve wracking exams, the new doctors of 2020 had no formal ending to our medical degrees: no graduation, no celebrations. New roles were created, new teams joined, and we had new experiences in using the skills we'd gained during medical school. It hasn't been easy, but little did I know that months later I would be in the position I am now. I have learnt that among chaos, accidents still happen. 
I was parked in a layby when my campervan started to roll away from me. I ran after it and it overturned onto me, crushing me from my chest down between the road and the side of the van. I was under the van for an hour, saved by passers-by who called the emergency services. I had bilateral pneumothoraces, broken ribs, rhabdomyolysis, a shattered pelvis, and ischaemic bowel. One week in an induced coma and three surgeries later, I woke up in the ICU. I now had multiple screws, a plate, and an external fixator to support my pelvis and an ileostomy.

An old friend wrote to me, "I hear you're trying to get out of adulting already!" Yet for once, this delay was not one I had planned in my fight to defy what I saw as the predetermined path of medical training. After a month in hospital, I was discharged on my 27th birthday. I have had one operation since discharge and look forward to another in 2021. But, incredibly, I should make a full recovery.
I have had many thoughts about what this experience has taught me. Ultimately, it has added to my understanding of the patient experience and, in staying in one spot 24 hours a day as a patient, gave me insight into how each worker contributes to making a hospital function; thousands of cogs in a constantly moving machine. I am in awe of the whole team who looked after me. 
After coming to terms with the fact I was actually safe and that my recovery was on track, I was surprised that I wasn't disturbed at how different my body now was. Instead, I started to consider how to frame this experience. As an obstacle? A pause? Overall, the most settling conclusion I have come to is that it is an unexpected chapter in what has turned out to be a reassuringly undetermined timeline.
Within and outside of medicine, this year has shown that there are phenomena and events beyond our control, which will throw the expected trajectories of our lives off course. From the closure of schools, working from home, furlough schemes, to staying apart from loved ones, it hasn't been easy. 
For the new doctors, everything we presumed would happen before finishing our course and starting as an F1 has been shaken up; this "rigid path" is more pliable than we thought. For some students and trainees, this brings feelings of anxiety.  Yet for others, like me, there's also room to find unexpected solace in this knowledge. 
For me, my accident, along with the rest of 2020, has confirmed that there are plenty of unknowns which are completely out of our control. Throughout my time in medicine, I have had some amazing mentors who have reassured me that the path is not as fixed as I perceive. Along the way, many doors will open, crossroads will form, and new options will appear. 
Ultimately, it has taken these lived experiences to make me truly believe this. Turns out, the treadmill is going at a pace that allows you to jump off and back on when you need to. There are too many unknowns to comprehend. What a relief.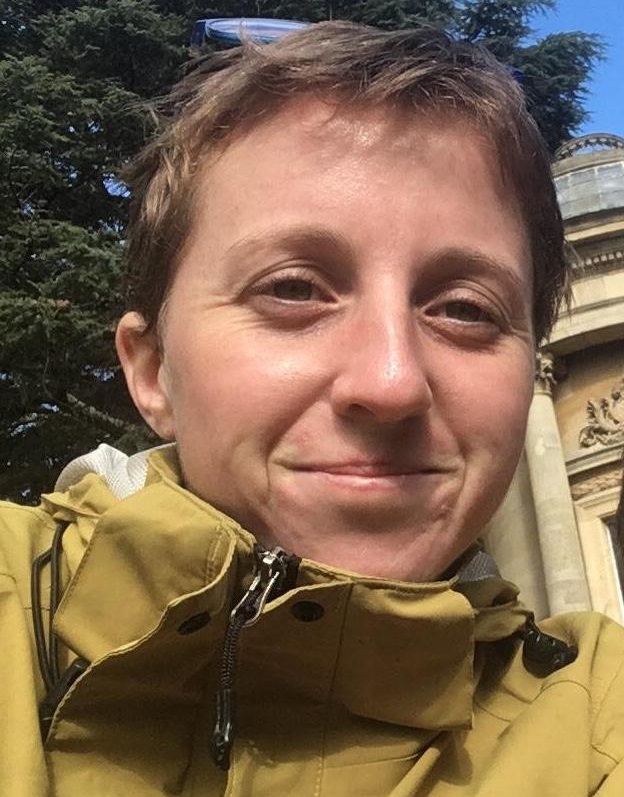 Eleanor Stott is currently an F1 at the Royal Liverpool and Broadgreen Hospital. 
Competing interests: None declared.