Showing compassion for each other may have a greater impact on covid-19 than we give it credit for, says Jennifer Darlow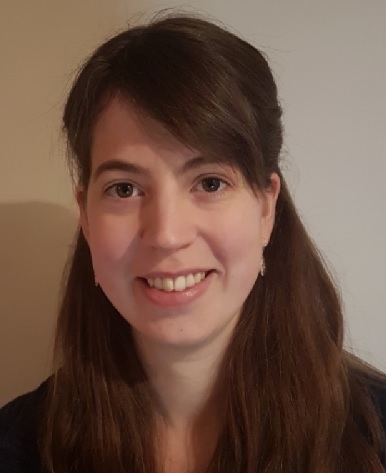 The foremost priority for medical professionals has always been the care of the patient. Never in living memory has this been more put to the test than during the covid-19 pandemic. However, in our rush to care for those who are sick, perhaps we as medics, and also as individuals and a nation, have forgotten how to care as people. Putting our efforts into being kind to each other may have a greater impact on covid-19 than any of us realise.
While it's easy to overlook, we are already being mandated by the government to be considerate to one another. Many current policies in place to prevent the spread of covid-19 are not intended to protect the individual following the rules; rather, they are there to stop a potentially infected individual passing on the virus. Face masks have mainly been worn so that we can reduce droplet spread to others; self-isolation rules do little to benefit the person in isolation, but potentially protect other people around them. 
Some people are not keen to follow rules that are poorly enforced and which heavily inconvenience the individual. It's been estimated that fewer than 20% of people self-isolate appropriately when asked to do so by England's Test and Trace service, leading to uncontrolled onward transmission. If all people asked to self-isolate did so, we would likely reduce the rising number of cases and death toll, and thus the need for a national lockdown.
However, the need for kindness goes deeper than that. In many cases, there may be good reasons for non-compliance. Some people asked to self-isolate may find themselves with the impossible decision of self-isolating and losing pay, or feeding their families and heating their homes. Although financial help is now available for those on low incomes, people have to go through bureaucratic hoops to get hold of it; the money may be insufficient; and, crucially, it hasn't been available to those asked to self-isolate through the NHS contact tracing app. If those making the rules were steered by compassion in tackling these challenges, it would help them put in place guidance that is more achievable for our most vulnerable members of society 
Increasingly, our need for kindness is required on a wider national basis too. Already, we are seeing divides across the nation, with a blame culture and point scoring on the rise. People in Manchester have had fewer than four weeks since 23 March when they have been allowed to visit another person's home, leading many to feel forgotten. A high profile dispute between Greater Manchester's mayor, Andy Burnham, and the government was likely in part a reflection of the government's lack of understanding of this position and the toll it was taking. Announcements that businesses will be eligible for more support during this national lockdown than were available for businesses during a local lockdown in the north of England have also led to increasing animosity and accusations of a north-south divide.
Neither has racial prejudice been left unaffected, with some groups blaming people from ethnic minority communities for the virus spreading in their area, leading to further tensions in an already fractious nation. Discrimination has been seen directly from the government, as local lockdowns were announced just hours before Eid al-Adha, while a cross-nation approach is expected so that we can ease restrictions for Christmas.
As we head into the eighth month of restrictions, we are beginning to see a nation with low morale and fraying nerves, whose cries of unity and togetherness have given way to frustration and loneliness, likely fuelled by a perceived lack of empathy from our leaders. 
Medical professionals are in a particularly unusual place. While many of us have faced the strain and uncertainty of caring for patients with covid-19, throughout the hardship we have also seen job security; a stable income; and, perhaps most importantly, a day to day purpose in our lives. This makes it easy to forget the difficulties that the "stay at home" message represents for a lot of people; we sometimes miss the fear, the financial hardship, the loneliness. 
We all have a choice: we can as individuals and a country disregard the rules, ignore the burden that this pandemic has placed on many people, and seek short term personal gain at the long term expense of all; or else we can come together, regain our camaraderie, meet adversity with kindness. This plea for us all to each consider and think of one another is more than just mere sentimentality—it could drive down case numbers, see the easing of restrictions, and help heal a nation.
Jennifer Darlow is a haematology ST5 trainee in the North West Deanery. She currently works at the Manchester Royal Infirmary, and is in training to become a paediatric haematologist.
Competing interests: None declared.