Alex Nowbar reviews the latest research from the top medical journals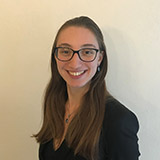 Scribbles or scribes
The idea of scribes doesn't resonate with me. It just doesn't fit into my view of medical consultations. But my view is distorted: I see doctors and patients totally engrossed in speaking to one another, forgetting the world around them because both are listening so intently; the doctor then quickly writes something down afterwards. The sad reality is that the patient is speaking and the doctor is typing on her computer, is distracted, and in a rush. The consequences of such behaviour are hard to quantify but include loss of trust and less good care. So, perhaps we should embrace scribes. Miksanek and colleagues' US modelling study found that the increase in productivity due to scribes in the outpatient setting would offset the cost of scribes—from enabling two more patients to be seen a day. That's all well and good, but I do wonder if there couldn't be better digital solutions.
Ann Intern Med doi:10.7326/M20-0428
Physiotherapy for sciatica
Fritz and colleagues randomised people in primary care with sciatica for less than 90 days to physical therapy for four weeks or usual care. Both groups received one education session. They found physical therapy improved the primary endpoint of the Oswestry Disability Index at six months' follow-up. The index is a questionnaire for lower back pain with 10 domains including walking, sitting and sleeping. Those who had physical therapy were also more likely to report treatment success. So this confirms something we like to believe—physiotherapy helps. Or does it? The trial could not blind participants to the study arm, so whether the physiotherapy itself was responsible for the benefit is not known. However, it is the best evidence we are going to get, and, given how unlikely it is that physiotherapy will be harmful, this really does support the use of physio. My only fear is that, outside of a trial, physio may perform less well because participants may be less motivated and the way the therapy is delivered may differ.
Ann Intern Med doi:10.7326/M20-4187
Biosimilar approvals
The process by which biosimilar drugs are approved in the US is probably the last thing on your mind. But you will be aware of the high cost of biologics such as infliximab, costs that might be lower if market competition was easier. Moore and colleagues analysed the FDA approval process for the 23 biosimilars (of nine products) approved in the US between 2010 and 2019. Twenty nine trials costing a median of $20m, enrolling a median of 504 participants, and treating for a median of 52 weeks, established the efficacy of the 23 biosimilars. The authors conclude that this process is as rigorous, often more expensive, and larger and longer than the trials for new molecular entities. Hopefully this work will inform and encourage the discussion about the bar for evidence of biosimilarity, which could ultimately increase patient access to biologics. This kind of analysis is an intelligent approach to the issue of drug prices in the US.
JAMA Intern Med doi:10.1001/jamainternmed.2020.3997
Coronary revascularisation decisions
Despite an accumulation of randomised evidence, the stent versus bypass decision for three vessel disease and left main coronary disease remains contentious. Takahashi and colleagues say the problem is "trials report an average treatment effect as a summary result of a trial, and treatment effect has been shown to vary among individual patients. Therefore, basing treatment decisions for individual patients on the overall average treatment effect could be suboptimal." Swooping in to save the day is the SYNTAX score II 2020 which "provides individuals with a predicted treatment benefit of CABG over PCI, in terms of the 10-year death risk and 5-year risk of having a major adverse cardiovascular event, based on key angiographic and clinical variables obtained at the time of decision making." This sounds like the evidence-based personalised medicine of our dreams, but I would caution that it has not yet been prospectively validated. Also, sometimes it is worth remembering that there is a third option, which is to have neither stent nor bypass.
Lancet doi:10.1016/S0140-6736(20)32114-0
Give me appendicectomy
Some years ago, the unthinkable became thinkable—that is, using antibiotics for treating appendicitis. Rates of appendicectomy have remained high, though. One factor is that trials had to err on the side of caution, excluding higher risk patients. The multicentre CODA trial had three interesting features that differentiate it from previous studies. First, it included patients with an appendicolith (which is thought to indicate higher risk of complications). Second, it was large, randomising 1552 adults. Third, the primary outcome was a patient-reported questionnaire, the European Quality of Life–5 Dimensions. The trial found that antibiotics were non-inferior to surgery for this primary endpoint. However, complications in the antibiotics group were higher, and 3 in 10 patients in the antibiotics group went on to have surgery. So this isn't hugely convincing in favour of antibiotics. This trial was unblinded—that is, there was no placebo appendicectomy procedure. Crossover to surgery might have been less common if the patients were unaware of which treatment they had received.
N Engl J Med doi:10.1056/NEJMoa2014320
Alex Nowbar is a clinical research fellow at Imperial College London.