New covid-19 restrictions in England may not go far enough and don't address existing problems with test and trace, says Andy Cowper
Covid-19 infection rates and hospitalisation numbers in England have continued to rise. After several days of Government sources leaking and briefing the three new regional categories for covid-19 restrictions to the national media, the UK's prime minister Boris Johnson announced them to Parliament and in a televised press briefing on Monday 12 October.
The three tiers are descriptors of areas' perceived infection risk: Medium (Tier One), High (Tier Two) and Very High (Tier Three). Restrictions in the medium level, Tier One, are as they currently stand in areas with no additional local restrictions (Rule Of Six for social meeting; hospitality businesses serving alcohol shutting at 10 pm, etc): they increase progressively at Tiers Two and Three, with the highest level banning social meetings in homes and private gardens, and closing all hospitality businesses such as pubs (unless they operate as restaurants).
The Nightingale temporary "hospitals" (pop-up units, built in sports stadia and conference centres) in the north of England were, the PM added, "being prepared for service."
These restrictions will be reviewed monthly in the highest-risk areas in Tier Three. Retail, businesses, schools and universities will remain open even in the Tier Three areas. Additional local measures over and above the national restrictions will be possible.
But interestingly, after these announcements, the latest working papers from the Government's Scientific Advisory Group for Emergencies (SAGE) were released. Their document "Summary of the effectiveness and harms of different non-pharmaceutical interventions" (dated 21st September 2020) is a powerful read.
This SAGE document states that "a package of interventions will need to be adopted to prevent this exponential rise in cases. Single interventions are unlikely to be able to reduce incidence. If schools are to remain open, then a wide range of other measures will be required. The short- list of non-pharmaceutical interventions that should be considered for immediate introduction include:
A circuit-breaker (short period of lockdown) to return incidence to low levels.
Advice to work from home for all those that can.
Banning all contact within the home with members of other households (except members of a support bubble)
Closure of all bars, restaurants, cafes, indoor gyms, and personal services (e.g. hairdressers)
All university and college teaching to be online unless absolutely essential.
"The more rapidly these interventions are put in place the greater the reduction in COVID-related deaths and the quicker they can be eased. However, some restrictions will be necessary for a considerable time".
SAGE's report also states that "an effective test, trace and isolate (TTI) system is important to reduce the incidence of infections in the community. Estimates of the effectiveness of this system on R are difficult to ascertain. The relatively low levels of engagement with the system (comparing ONS incidence estimates with NHS Test and Trace numbers) coupled with testing delays and likely poor rates of adherence with self-isolation suggests that this system is having a marginal impact on transmission at the moment. Unless the system grows at the same rate as the epidemic, and support is given to people to enable them to adhere to self-isolation, it is likely that the impact of Test, Trace and Isolate will further decline in the future."
SAGE's scientists, in brief wrote and warned the Government that a "circuit breaker" temporary national lockdown and more restrictions were urgently needed, and that its Test And Trace system was only having a marginal impact, in mid-September. It is now mid-October.
The latest performance data from Test and Trace show an ongoing deterioration in its effectiveness and performance.
The Government's previous local lockdown measures, of which this new three-tier system is simply an expansion and formalisation, failed to bring down infection rates in 19 of the 20 areas, according to data compiled by the opposition Labour Party.
And speaking at the Downing Street press conference yesterday, Chris Whitty, Chief Medical Officer, stated that the Tier Three measures announced would not be sufficient to stop the spread of infections: more local measures would also be required.
It is also worth pointing out that the Nightingale "hospitals" do not have their own staff, and will presumably rely on a mixture of volunteers from other NHS hospitals and staff being transferred from organisations who have to send patients there, as in the first wave. The NHS already has a workforce crisis, so the impact of this on usual NHS care should not be underestimated.
Johnson ended his televised statement yesterday by expressing his certainty that "the British people have the resolve to beat this virus." This emphasis on "resolve" is reminiscent of an England football fan saying that all the national team needs is more "passion." It also implies that people in areas failing to control the spread of infection (which is 95% of those in local lockdowns, so far) are lacking in national and moral "character"—rather than lacking in things like an adequately functioning Test And Trace system, or proper resource or support for self-isolation. To put it mildly, this is a curious political strategy, and offer little hope as we head into a long winter.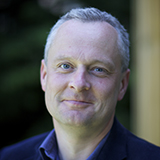 Andy Cowper is a freelance journalist and editor of Health Policy Insight.
Competing interests: None declared.