If we want to preserve general practice as we shape it for the future, we should remind ourselves of the values at the heart of our specialty, says Martin Brunet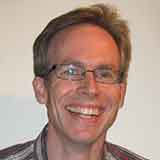 The response of general practice to the unique challenge of covid-19 was to transform almost overnight into a predominantly remote service. We now face the challenge of looking forward, and must ask ourselves what in this new way of working do we keep for the future, and what should we recover that we have lost?
Matt Hancock, the secretary of state for health and social care, has already made it clear that he would like remote consultations to become the default way that GPs interact with their patients, only seeing patients in person if there are "compelling" clinical reasons. While most GPs would feel this is taking things too far, many have argued that they don't want to return to the pre-covid model either. 
As we look to the future, however, we must not be biased by the experience of recent months. Availability bias, where we are unduly influenced by readily available evidence and so ignore less accessible (but no less important) information, can powerfully mislead us. An obvious example of availability bias in the current situation is the use of scrubs in general practice. Many GPs have started to wear them, and they have proven very popular as a comfortable, convenient, and hygienic clothing option. If we only consider our current experience of them through these warm summer months, however, we could conclude that GPs should always wear scrubs and forget that the prospect of wearing them in primary care in the depths of winter would be far less appealing. 
There is an equivalent danger when we look at GP workload. Despite a great deal of hard work and the huge organisational challenges we have faced, many GPs have experienced an improved quality of life since March; workload has seemed more manageable and people have been getting home on time. This available, current memory is a powerful driver to want things to stay exactly as they are now, and not go back to pre-covid times. It is hard to imagine what our current remote working methods would be like in a different, covid-free future, and finishing earlier than normal on a warm summer evening has just been too good to want to look back. 
Alongside this availability bias comes confounding bias, which tempts us to attribute our newfound quality of life to remote consulting, in spite of the evidence that digital first consulting does not reduce GP workload and may even increase it. It is far more likely that any improvement in our work-life balance was largely due to the dramatic fall in workload during the lockdown. This has already started to reverse and we can be sure that it was only ever going to be a temporary phenomenon. 
If we want to preserve the soul of general practice as we shape it for the future, we should remind ourselves of the priorities and values at the heart of our specialty, and then measure innovations against this benchmark. Trainees are a good window into the core of what makes general practice an attractive career. Ask a trainee what draws them to primary care, and they won't tell you how much they love spending time on the telephone or performing efficient, transactional consultations by email. Instead they talk about wanting to get to know their patients, the importance of continuity of care, and the value of relationship based medicine. 
Even before covid-19, concerns have been raised that political changes have undermined such relationship based medicine, leading to difficulties in attracting trainees. Politicians have often failed to value the importance of relationships in delivering good care since they cannot measure it and it delivers poor soundbites. As a profession we need to protect this vital aspect of what it means to be a GP, yet we risk being the ones to wield the axe ourselves. 
There are benefits to digital consulting, of course; efficiency and convenience certainly have their place. However, when we consider models of care we must keep asking certain crucial questions. How will this change affect the ability to build a personal relationship with patients? How will it impact continuity of care? How will this help improve the experience of GP training? What will be the effects of this model over 10 or 20 years? What will it mean for our most disadvantaged patients?
The true value of general practice will always reside most strongly when we sit in a room with our patient, face to face, demonstrating the values of primary care in the peculiar interaction called a GP consultation. However each practice shapes the future (and we will all shape it differently, we always do), we must always make it easy for our patients to be able to access this resource—it is the heart of general practice.
Martin Brunet is a GP and GP trainer near Guildford. He is passionate about communication in the consultation and is the author of The GP Consultation Reimagined: A Tale of Two Houses. Twitter @docmartin68
Competing interests: I have read and understood BMJ policy on declaration of interests and declare the following interests: I am the author of a book on the GP consultation The GP Consultation Reimagined: A Tale of Two Houses.