Survivors face compounded challenges when intimate abuse intersects with structural violence, write Amrapali Maitra and Jackie Savage-Borne
Nearly one in five women and one in seven men in the US have experienced severe physical violence from an intimate partner in their lifetime. The healthcare costs of physical, sexual, and emotional abuse exceed $4 billion a year, largely due to injuries and lasting mental health effects. During covid-19, such violence has escalated. The lockdown has worsened abusers' tactics of isolation, coercion, and control. Survivors currently face unprecedented barriers to frontline care: reduced in-person support, closure of courts, and paucity of shelters.     
As clinicians and domestic violence advocates, our experiences trying to support survivors over the past few months confirm these challenges. Even before covid-19, Massachusetts, where we work, was like many other states in having limited short term housing options—about 22 emergency shelters according to the statewide coalition for domestic violence and sexual assault. Now, with concerns about exposure to covid-19 and overcrowding, shelters have run out of beds or paused lotteries. The pandemic has led to a global rise in the incidence of intimate partner violence, yet many survivors have literally no place to go. For instance, we called 10 shelters in a single day looking for a bed for a survivor. Each gave the same response: we wish we could help, but we cannot take anyone new.
In a context of strapped resources, some survivors are even more constrained than others. Many survivors of intimate partner violence also face homelessness, unemployment, and social stressors. And many survivors from racial and ethnic minorities are fearful about going to a shelter where they could be subjected to further harm or targeting simply because of their lived identities. These survivors must weigh challenging tradeoffs: return to an abusive partner; remain vulnerable on the streets; or accept a distant shelter in a predominantly white neighborhood where they might be at risk for racism.
Unfortunately, such experiences do not surprise us. As domestic violence advocates, we know that survivors face compounded challenges when intimate abuse intersects with structural violence. We have cared for transgender survivors who fear shelters where they might be persecuted based on gender identity. We have cared for immigrant survivors whose uncertainty about visa status guides the decision to involve the police or the law. Marginalization affects seemingly simple choices like going to the hospital, filing a report, or seeking protection.
Covid-19 has shed new light on intimate partner violence. With this increased attention, we urge our colleagues to embrace a broader definition of safety. It can feel natural to persuade a survivor to leave a partner or home, and it can be frustrating if this does not happen. Unlike the diagnosis of a broken bone, safety is not absolute. It is social, systemic, and structural. As we hear from many survivors who feel uneasy even after reaching a shelter, "safe from my partner" does not equal "safe here": distance from the abuser is but one aspect of a layered picture.
Survivors face tremendous barriers to disclosing abuse, such as fear of retaliation by the partner, of judgment by the healthcare team, or of pressure to take action by social services. If we do not empower survivors to drive interventions according to their needs, they understandably may not seek help the next time. We should not replicate the relationship dynamics of power and control within our delivery of healthcare services; yet too often, we do. Instead, we must unlearn our preconceived notions and meet patients where they are.
Much like covid-19, intimate partner violence magnifies health inequities. We may all be in the same storm, but we endure within decidedly different boats. Survivors from racial and ethnic minorities, though vastly resilient, often sit in boats worn thin by poverty and structural racism, where every wave threatens shipwreck. For example, survivors who are black may fear or distrust law enforcement due to a history of harsher policing of black families and an ongoing epidemic of police brutality. Black perpetrators of abuse face a more punitive system of accountability. Black survivors face higher rates of incarceration in instances of self-defense or greater institutional involvement in states with mandatory reporting laws.
In order to "do no harm," the defining tenet of medicine, we can no longer afford to treat racism as peripheral to intimate violence. Now more than ever, we must open our eyes to the pain of marginalized communities and acknowledge that choices are unequal. We have heard from black survivors of abuse who want to hold their partners accountable but are still reluctant to file a police report. One woman's words reflect this pained compromise and unjust reality: "I'm not going to put another black man in jail."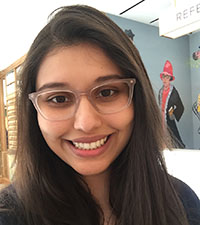 Amrapali Maitra is a resident physician in internal medicine at Brigham and Women's Hospital in Boston, MA, and a medical anthropologist studying domestic violence. Twitter @amrapalimaitra
Competing interests: None declared.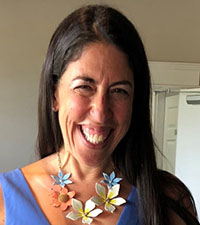 Jackie Savage-Borne is a social worker, adjunct faculty at Simmons School of Social Work, and the program manager of Passageway, the domestic violence advocacy program at Brigham and Women's Hospital.
Competing interests: None declared.