Jessica Drinkwater discusses her concerns that patient participation has regressed during the pandemic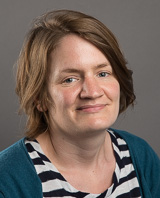 Covid-19 raises serious questions about patient participation and our relationships with patients in English general practice. On 19 March NHS England outlined what contractual work general practices could stop during the pandemic to free up capacity. This included stopping all work with patient participation groups (PPGs); stopping the collection and reporting of patient experience data; delaying responses to complaints; and stopping any local gatherings of patient groups (interestingly suggesting that this is even within the power of the practice). How quickly and easily this work was stopped raises questions about how it is really valued. 
There are understandable reasons for stopping patient meetings. It is no longer sensible or safe for groups of vulnerable patients (most of the members of PPGs are over 65) to meet in person. However, unlike patient and public involvement in research, which has rapidly moved online, my experience is that PPGs remain quiet. Meanwhile, as patient involvement has ceased, general practice has completely changed, mainly to protect ourselves and our staff.   
We closed our doors and now provide contact almost exclusively via telephone and video. We do proactive advanced care planning, but it is driven by clinical necessity and to support hospital colleagues, rather than patient experience. We now ask and expect patients, relatives, friends, and neighbours to take on the burden and responsibility of monitoring observations and providing contact points. People have accepted these more negative experiences of care. They have no choice. Despite this when I speak to patients, they ask how I am, and sound genuinely interested. They check we have enough personal protective equipment (PPE). They sound grateful for the contact and never complain. At the end of the consultation, they thank me and tell me to take care. They sound like they mean it.
Are we witnessing the end of the patient empowerment revolution? Overnight, we have gone back in time from a world of co-production and shared decision making, with patients as equal partners, to a world where the doctor is worshipped and raising a concern, or expressing an individual preference, might risk undermining the national war effort. 
My status has changed. Both patients and neighbours treat me with a mixture of fear and awe that I have only ever seen in historical stories. Doctors have been liberated to write about their sacrifice and burden, and to make grand statements that in the vacuum of evidence, they know best, because they are "a doctor." Doctors are scared, many will burn out, and some have died unnecessarily due to lack of PPE. But there are plenty of doctors who are privileged to be experiencing lockdown in a large house with a nice garden. I am carrying on life pretty normally. I go out, see colleagues, get paid, and do the same general practice work (albeit virtually) I did before. I am much more protected in my job than the supermarket staff who give me priority access. The people staying home, losing their jobs, losing control, are giving up far more. 
Despite this, there is an immense outpouring of support for the NHS. The public fundraise, offer NHS discounts, put rainbows in windows, sign petitions to increase NHS pay, volunteer in their millions, and clap. People are scared and need a purpose, and these are all ways of contributing. 
A colleague said that the NHS volunteer scheme is community participation on a massive scale: looking after each other, reducing social isolation, ensuring medication supplies. To an extent, this is co-production of health. But it is not influence. We have stopped asking the public what they need and want, stopped being transparent in case they get scared, stopped involving them because the doctor knows best. Volunteering risks further dividing health into the social (tasks completed by volunteers who are not paid or respected) and the medical (tasks completed by paid doctors). It reinforces the power differential between doctors and patients. Only when patients can influence do they have power. When patients hold influence, services are designed for their experience, rather than doctors'.
What will happen next to the doctor-patient dyad? The burden of work so far, of staying at home and socially distancing, has been on the public. Yet doctors are back on a pedestal, despite the little we can provide for patients with covid-19 in terms of certainty or cure. What happens when patients come out the other side grieving and aggrieved and realise this? When I carry on my life, with little economic impact, and everything has changed for many of my patients? 
There needs to be space to involve patients in how we could have done things better, while avoiding blame and recrimination. Doctors need to be part of this conversation, but join it as equals and be open and transparent. We must avoid the same old trap of power being the gift that only the powerful can bestow, rather than a right for all. If we don't change, I worry what will happen to our relationship with patients when they truly understand that they were asking for video consultations for years and we said it wasn't possible, and then changed the whole system overnight, to protect ourselves.
Jessica Drinkwater is a GP in Bradford and a NIHR doctoral research fellow at the University of Leeds. Her PhD is investigating how to strengthen the role of patient and public involvement in general practice service improvement. Twitter @jessdrinkwater
Competing interests: I have read and understood BMJ policy on declaration of interests and declare the following: I am funded by a National Institute for Health Research (NIHR) doctoral research fellowship.