As surgeons resume their pre-pandemic roles in the upcoming weeks, this is an opportune moment to emphasise the importance of support for doctors returning to work after a period of absence, says Sarah Levy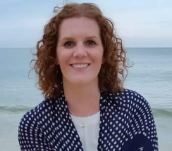 Since the outbreak of covid-19, elective surgery in England has come to a halt.  NHS hospitals in England were told to suspend all non-urgent elective surgery for at least three months from 15 April 2020, in a bid to help the healthcare service deal with the covid-19 pandemic. Elective theatres across the country have been turned into temporary intensive care units (ICUs) and trainee surgeons have been redeployed to emergency departments, ICUs, and medical wards. Consultant surgeons are confined to triaging outpatients and performing only emergency or cancer related operations. It's been reported that more than two million elective operations have been postponed across the country.
As an ophthalmology trainee, I haven't performed cataract surgery for 12 weeks and have assisted in only a handful of oculoplastic cancer and emergency trauma cases in that time. As the weeks of this pandemic roll on, there is growing concern among my colleagues and I about our return to operating after a prolonged period of absence. 
To many trainees, this may not be an unfamiliar experience. To date, my eight years of ophthalmology training have included two sets of parental leave. I returned to work after a second period of 10 months away from the clinical environment in February 2018, just one month after the High Court ruled that Hadiza Bawa-Garba should be struck off the GMC register because she had been convicted of manslaughter—a decision that was later overruled. Despite the support of my educational and clinical supervisors, this was a challenging time in my training—largely because of the lack of an established pathway to follow for "reintroducing" me to clinical and surgical training. 
Interestingly, I found it much more challenging the second time round; with more seniority came greater expectation, looming exams, and increasing demands at home. This was despite doing some "keeping in touch" days, which I spent, when childcare allowed, in theatre and clinic in the weeks leading up to my return.
Since my last period of parental leave, and as a result of the Bawa-Garba case, there have been improvements to the pathway for those returning to work after a period of absence. Health Education England (HEE) has put significant funding into a Supported Return to Training scheme (SuppoRTT).  However, the way in which this funding is used is decided at a deanery level, and the support available for doctors in training varies greatly around the country.  
Some specialties appear to approach the situation better than others too. For example, the Royal College of Anaesthetists runs a periodic course specifically for those returning to work, with simulation scenarios and workshops. This type of event is easier to organise when the number of doctors returning to work is large, but in smaller specialties, with fewer trainees returning from parental leave, courses such as this can be practically and financially challenging to set up.  
All these measures are very much welcomed and more than our predecessors were able to access, but the British Medical Association still acknowledges that we lack "a clear pathway back into medicine" after a period of absence. Three or four months isn't classified as a significant period of time out of practice, and during this pandemic surgeons have not been completely absent from the clinical environment as those on parental leave are. Yet trainees and consultants still have some anxieties about returning to operating when elective surgery resumes in the upcoming weeks.  
This pandemic will leave a lasting legacy on the NHS. It has highlighted the things that the NHS does best and under pressure, but it has also drawn attention to what we could do better. This is an excellent opportunity to emphasise the importance of practical and emotional support for those returning to work—whether that is due to parental leave, illness, or a pandemic. 
We have a chance to improve current practice, so that all trainees, in all specialties and regions, can access better support on returning to work after a period of absence. This has never been more urgent than at a time when "returning to work" now applies to almost every surgeon, at all levels, working in the NHS during this period of restricted clinical activity.    
Sarah Levy is an ST6 ophthalmology trainee in the South West Peninsula Deanery. She is also currently a trainee representative for the deanery and sits on the ophthalmologists in training group for the Royal College of Ophthalmologists. Twitter @sarahllevy_
Competing interests: None declared.