The covid-19 pandemic has underscored the contributions of immigrant physicians to US healthcare, says Guillermo D Pineda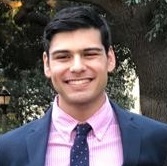 Last semester—my first as a medical student—I shadowed a family medicine doctor in Northwest Houston, Texas. His patients were mostly immigrants from Mexico or Central America, many of whom only spoke Spanish. As I helped to translate for them, I saw how important it was for doctors to share linguistic and cultural commonality with their patients. Patients could better express what was ailing them and were more likely to trust our recommendations.
I think about those patients a lot these days. Most of them work in high risk jobs like construction, delivery, or cleaning. They don't have the luxury to stay at home right now.
Every community across the country needs more doctors right now, but immigrant and Latino physicians are particularly important in the county of Texas that I live and study in, where 43% of the population is Hispanic. It's one of the reasons why I want to become a doctor. 
As a second generation immigrant from Venezuela and a member of the Latino Medical Student Association, I am inspired by other immigrant and Latino physicians. This includes my own parents, who right now are putting their own health at risk to care for their patients. The contributions of immigrant physicians to US healthcare were already crucial before covid-19. According to New American Economy (NAE), 16.5% of all US healthcare workers were born in a different country. Immigrants account for nearly a third of all physicians in the US and we need them now more than ever. When we come through this crisis, we will need policies that bolster our immigrant healthcare workforce far into the future.
The Association of American Medical Colleges estimate that the US could face a shortage of 122 000 physicians by 2032. In Texas, 20 of its 254 counties didn't have a single physician in 2015—and other states face the same drought. This is largely why states across the country are desperate for medical professionals. Michigan's governor recently pleaded, "If you're a health professional anywhere in America, Michigan needs you. We're calling on doctors, and nurses, and respiratory therapists, and other health professionals to sign up and help us fight covid-19 and save lives." New York's governor Andrew Cuomo has also called on healthcare workers to travel to the state to help.  
Unfortunately, current immigration policies limit the ability of international healthcare professionals to practice in the US. The Conrad 30 Waiver Program, for example, gives only 30 waivers a year to each state for immigrant physicians who have completed a US residency. Other waivers, such as those obtained through the federal government's Department of Veterans Affairs, are particularly cumbersome, requiring extensive paperwork, approvals, and months of waiting. Without a waiver, medical graduates must return home for two years before applying for an H-1B visa sponsored by their employer. 
To make this convoluted process even more discouraging, under the Trump administration, there have been reports of a growing number of international medical residents experiencing visa rejections or delays. This prevents highly qualified physicians from serving our rapidly growing patient population, especially in a state like Texas with 29 million residents.
My parents immigrated to the US from Venezuela after medical school in the early 1990s. The US Educational Commission for Foreign Medical Graduates sponsored them for a J-1 visa to attend residency. They then received a waiver to work at a Veterans Administration (VA) Hospital in Columbia, South Carolina, which had an acute need for physicians. This qualified them for H-1B visas and, three years later, green cards. 
Today, my dad is an interventional cardiologist and my mom still works for the VA as a general internist. Every day that they've gone in to work during this pandemic, they have known that they're risking their own lives. Growing up, I witnessed my parents' passion and dedication to the wellbeing of their patients. I don't know which type of medicine I'll practice yet, but I hope to continue working with immigrant populations, giving back to that community whenever possible.
I look forward to joining the ranks of licensed physicians when I graduate in 2023. The threat of this pandemic will be over by then, but the next one could be just around the corner and it's vital that we're more prepared. Because ultimately it doesn't matter where we come from: contagious viruses don't recognize borders. 
Guillermo D Pineda is a first year medical student at Baylor College of Medicine in Houston, Texas. He is a second generation immigrant from Venezuela and a member of the Latino Medical Student Association. 
Competing interests: None declared.
Acknowledgement: Thanks to the non-profit organization New American Economy for their assistance with the article.