Jennifer Hong describes how at her US hospital, uncertainty weighs heavily as providers prepare themselves for the upcoming surge of covid-19 cases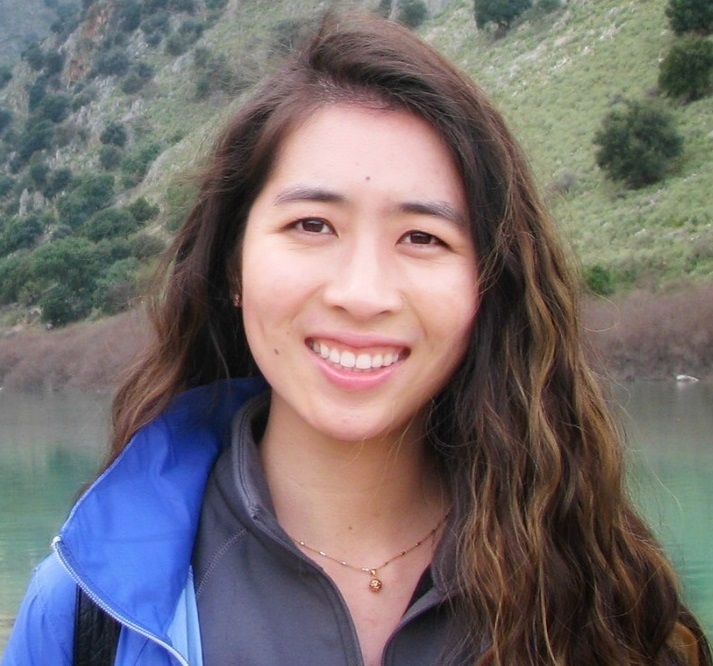 The walk to work is eerily empty. At the hospital entrance, in a surreal dystopia, staff members silently flash their IDs and are ushered in through one door, visitors through another. The elevators in the morning are still crowded, but there's a determined effort to limit contact with each other and with all hard surfaces.
The moment I escape enclosed quarters, I douse my hands in hand sanitizer, then smother my workspace with a disinfectant wipe right after. I go to the protective equipment dispensary stations to pick up my rations: one mask for the shift, one face shield for the week. They're packaged and distributed in brown paper sandwich bags, our names in bold Sharpie print. Sometimes, I add a smiley face.
To say these last few weeks in the hospital have been stressful is a gross understatement of the obvious. I work as a medical resident, and although our hospital has tried diligently to stay ahead of the impending crisis by opening units dedicated to the care of patients with covid-19, the pressures of uncertainty weigh heavily. Which patients can we test for covid-19? Which rooms can they go to? What tests can they receive under their precautions? How do we protect healthcare workers or other patients who may have been exposed? The permutations are endless, and the answers often hazy. Aggravating these stressors is the acute lack of resources—from rationed protective gear, to the trimming of teams because colleagues have gone into quarantine, with symptoms or possible exposure risk. 
The policies around covid-19 have changed almost hourly, and the lack of available testing in the preceding weeks has crippled care. It has fallen to individual institutions to develop in-house testing or contracts with labs to expand testing capacity. Despite the hope for wider available testing in the oncoming days, all the signs indicate that now is the calm before the storm. News from friends and colleagues in New York have us on edge, with the exponential increase in critical cases leading to fourth year medical students graduating early so they can start working and residents having their duty hour restrictions removed. 
Around the country, we are preparing for the worst: will all residents, regardless of specialty, have to learn how to intubate and manage patients on ventilators? Will we have to make decisions like the physicians in Italy did, determining who gets to be ventilated when we run out? Amid all of this, will we run out of protective gear, and will we also fall ill?
We are all keenly aware of the ethical quandaries that doctors and nurses in the thick of the pandemic have had to confront, as well as the multiple reports of young, healthy providers who have become critically sick or died after being on the frontlines with and without adequate protective equipment. The omnipresence of covid-19 weighs heavily, exacerbating the existing anxieties of our jobs. 
Regardless, everyone in my residency has fervently shown up to work, committed to providing care, and offered to take on extra shifts if needed. Nurses, respiratory therapists, security officers, and sanitation workers are all working overtime in an effort to reduce the number of people in the hospital, anticipating that we must keep a reserve available for when our numbers surely dwindle. The fear—and I want to acknowledge this fear, because it's easy to think that recognising it is weak when it's not—is real, but we swore an oath. And so, we show up despite knowing the risks, despite grappling with the unknown.  
Given what we're facing, it doesn't seem unreasonable for me to hold our federal leaders to the same standards that our healthcare system holds of young professionals. It therefore baffles me that members of our administration have exclusively referred to covid-19 as the "Chinese Virus," scapegoating people of Asian descent and putting them at risk of harassment, rather than focusing on solutions to our country's horrible preparation for this pandemic. It baffles me that asymptomatic elected officials who advocated against providing emergency coronavirus funding were tested in a time when we have struggled to test hospitalised patients. It baffles me that while hundreds of thousands of Americans are asked to stay at home without any reliable source of pay, Congress has floundered at providing immediate financial assistance during a time of crisis. 
If the Trump administration thinks this is wartime, then healthcare workers are soldiers. Our landscape is unfamiliar, but we are adapting and changing our practices on a daily basis, bracing ourselves for what is to come. Yet soldiers need to be sent into the field with adequate armor. It is not acceptable to yield to the CDC's recommendation that we can use bandanas or scarves as alternatives to protective gear, rather than mandate the procurement and production of adequate equipment. Do not compromise our safety, and do not take advantage of our oath. We will show up and do our jobs to serve and protect our patients. We expect our government leaders to do the same.
Jennifer Hong is a second year resident in the internal medicine program at Brigham and Women's Hospital with an interest in narrative medicine, health equity, and primary care. Twitter @jennyyhong
Competing interests: I have no financial or organizational conflicts of interest to declare. The opinions expressed in this article are solely my own and do not reflect the views and opinions of Brigham and Women's Hospital.
An earlier version of this piece was published on the author's personal Medium page.