In this weekly round-up, Richard Lehman looks at a personal selection of articles of relevance to clinicians dealing with covid-19
Darkening counsel
When Winston Churchill couldn't get a straight answer out of a scientific adviser, he growled, "Do not darken counsel, young man!" He was quoting God from the Book of Job, "Who is this that darkens counsel by words without knowledge?"(Job 38.2). There have been many such darkenings lately, and I don't want to add to them here. This week's knowledge about covid-19 won't be the same as next week's. We're in a classic situation of trying to do our best with limited data, as God might put it in today's English. 
Venting uncertainty
Until a month or two ago, few of us ever troubled to think about what it might be like to lie ventilated for days, or even weeks. I still don't have a clear idea, which is probably a good thing. There are now many covid-19 survivors who are in a position tell us, but they are greatly outnumbered by covid-19 non-survivors who can't. We need the figures, and perhaps we need the stories too, to decide what we would like done to us if the time arrives. Initial outcomes data from Wuhan were not encouraging: just one ventilated patient survived out of 32 in one series, while 20% survived in another. 
Now we have British figures from the Intensive Care National Audit and Research Centre which look more favourable at first glance, with an overall survival rate of 34% following advanced respiratory support. Unfortunately there are many reasons why this may be too optimistic an estimate, and we need daily global as well as national tracking. 
Anticipatory anguish
Many of us have wept in the last week. I sent out a tweet that caused some tears, though it wasn't meant to. It was a call for action rather than a cry of imminent death or despair: "Many of us oldies accept we're going to die and for some of us #COVID19 will be a short cut. What we're really scared of is dying without connection & saying proper goodbyes." The heart-rending scenes we see daily from Italy and France must not be repeated here. Working flat out, we have time to ensure that no person with covid-19 disappears into a black hole where they cannot communicate with their loved ones, whether they stay at home or go into hospital. To do this we have to join up the efforts of primary care, hospital care and end-of-life care, and the half million volunteers who have risen to the call. Watch all spaces, and create your own. If you have an idea, act on it. You may find that someone already has, in which case join them. There will be joint guidance on this in the next few days, but don't let that stop you starting. Bring your love in the time of covid.  
Covidfix for amateur modellers
Heinkels, Mosquitoes, and Hurricanes dangled from my bedroom ceiling sixty years ago, before all desire to build models left me at the onset of puberty. Friends have lately been sending me modelling papers about covid-19 from various unorthodox sources, in the hope of provoking a response. I'm sorry: an accident with the Airfix glue while creating a Messerschmidt 109 damaged my brain in its formative years. There is no hope of me judging the efforts of coronavirus sceptics such as the Oxford paper or the Swiss Propaganda Research. There are several guides to becoming your own modeller in a time of pandemic. 
There is even an article describing in detail how to do it using Excel at home. I think that practising the use of Excel without swearing could be an excellent spiritual exercise for lockdown time, and will benefit everybody in your office when you return.
The non-smell of fear
Just as the Algerian townsfolk in Camus' The Plague feared the plop of dead rats falling on their heads, many citizens now fear the onset of anosmia. According to urban myth, if you are unable to smell your socks at the end of the day, you are about to get covid-19. I've been unable to determine the source of this belief, but like many good stories it may have originated in Iran. Investigators claim to have established a link between the sudden onset of anosmia and ageusia and the later development of covid-19 in people across all 31 provinces of Iran. But it really is difficult to scent a trail through the methodology and language of their preprint paper. Better to look at the joint statement from ENT UK and the British Rhinological Society. 
Coronal gestation
"There were no moralities among pregnant women or newborns" states the introduction of a Chinese preprint on the clinical features and the maternal and neonatal outcomes of pregnant women with coronavirus disease 2019. This gloomy reflection can easily be brightened by the addition of a letter T to moralities. New strains of influenza often take a terrible toll on mothers and newborns, as have some previous novel coronaviruses, but covid-19 does not. But this study covers only 33 women and 29 neonates, and the data cut-off is 20 Feb 2020. Since then countries such as Switzerland have started carrying out complete surveillance of their gravid population, and much better information is flowing in.  
Although we may breathe more easily for the moment, it is too early to know what the real immediate and long-term effects of covid-19 may turn out to be in pregnant women and their babies.
Portents in the blood
A product of N/L*CRP*D-dimer may be an important predictor of disease severity in patients with covid-19, claims another new article from China. I wonder how often clinicians on the frontline use composite blood scores such as this. In 35 years as a GP I don't recollect ever using a blood test purely for prognostic purposes (PSA in advanced prostate cancer may be an exception) but I did carry out one of the earliest studies to look at the use of B-type natriuretic peptide in primary care. The idea was to validate a diagnosis of heart failure, but what startled me most was how people at the top end of the BNP distribution died soon after. This is likely to be true of covid-19 as well, since the terminal phase involves right ventricular overload and a cytokine storm which damages the rest of the heart.
I suggest that all prognostic tests and scores about covid should include a simple comparison with BNP. A quick PubMed search brings up nothing about this, so here's a nice simple study that can be done by anyone looking after covid-19 patients who can tick boxes on a blood form.
Knowledge goes viral
Just how do you search for studies about this virus? At one point I thought I would make this whole review into a sort of Which Guide to covid-19 databases, but quickly decided that was a bad and very boring idea. It would have been out of date before I had finished the piece. The doubling time for studies rivals any coronavirus. Among the 15 or so databases I've found so far, my clear favourite is the one run by CERAH, a Genevan consortium. But that may change by tomorrow, such is R0 of covid-19 knowledge.
Silver lining
"Our findings show that interventions to contain the covid-19 outbreak led to air quality improvements that brought health benefits which outnumbered the confirmed deaths due to covid-19 in China." This study is a simple extrapolation based on levels of atmospheric NO2 measured across China. Do we dare to believe that the net effect of covid-19 could be a saving of lives through a permanent change in our polluting habits?  Look at those beautiful new images of New York, Tehran, Beijing and London in unsullied air, and think about the kind of post-viral future we need to create.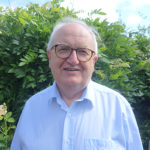 Richard Lehman is professor of the Shared Understanding of Medicine at the University of Birmingham.
Competing interests: None declared
Articles from MedRxiv get special prominence in these reviews. MedRxiv is a completely free site for the rapid exchange of knowledge which was launched last year as a joint initiative by The BMJ, Cold Spring Harbor Laboratory and the Yale University Open Data Access project. All MedRxiv articles carry the caveat: This article is a preprint and has not been certified by peer review. It reports new medical research that has yet to be evaluated and so should not be used to guide clinical practice. This review is intended as a quick source of information in a readable form. While every effort has been made to be accurate, the opinions are those of the author and should not be relied on without reading the full articles cited in the context of current NHS guidance.