Primary care networks must not be a missed opportunity to address the disparity between mental and physical health, argues Kamal Sidhu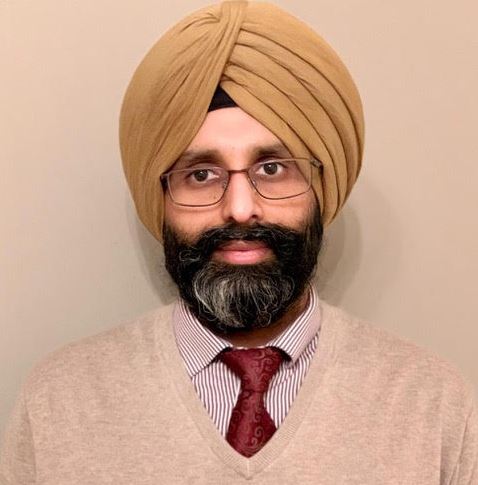 Mental health problems account for an estimated 28% of the NHS's disease burden, yet only 13% of NHS spending goes towards mental health. The Health and Social Care Act 2012 placed a legal responsibility on the NHS to address the inequalities between mental and physical health, and the government subsequently aimed to establish "parity of esteem" by 2020. The publication of the Five Year Forward View for Mental Health in 2016 was, consequently, a welcome move to improve access to, as well as quality of, mental health services. Yet waiting times for mental health services are not showing any signs of improvement. Funding for mental health trusts appears to have been cut in real terms in recent years. Meanwhile, staff shortages are rife and patients continue to struggle to access care.
For the vast majority of people seeking help for their mental health, primary care tends to be their only point of contact; an estimated one in three GP appointments now involve mental health in some way. Nearly 71 million prescriptions for antidepressants were dispensed in 2018, nearly doubling in the last decade—a sign of the vital role primary care has in dealing with increasingly common mental health issues, such as anxiety and depression, amid increasing demands.
As a GP, it is often a herculean task to get someone seen in a timely manner by secondary mental healthcare or community mental health services. In some cases, patients have had to wait for more than a year to access options such as children and adolescent mental health services (CAMHS) or talking therapies. Referrals that result in patients being bounced around between various services is not uncommon. Yet the waiting times in mental health rarely appear to draw the same level of scrutiny and emphasis as the four hour A&E target or even the 18 week target for planned treatment. 
The result of these access problems is a huge unmet need among patients and an unmeasured loss of people's quality of life, in addition to the loss in productivity. Struggling mental health services place substantial additional demands on primary care, especially when the capacity within primary care is already under strain too.
Increasingly, we're witnessing a big gap between primary, community, and secondary care—a "no one's land" in which patients are left as we all mark our territories firmly. This is a direct result of the strain on all healthcare services, higher thresholds for accepting referrals, and lower thresholds for discharging them early.
General practice will soon see paramedics, physiotherapists, pharmacists, and social prescribing link workers join primary care networks under the new GP contract. Yet there is no central initiative to involve mental health services in the extended primary care team. Although there has been guidance around co-locating mental health therapists and integrating them within primary care, there has been no resource to back it up.
Many areas have taken the initiative to introduce their own arrangements that do this. These local services typically embed mental health support within primary care—in the form of community psychiatric nurses, psychologists, social prescribing link workers, or psychiatrists—and have shown early positive outcomes. Yet a lack of support nationally means that it has been left to the commissioners at the local level to decide if they will try to implement this from very constrained budgets, leading to a variable provision of service.
There is a strong argument for providing support for people who, frankly, are being discriminated against for having a mental health illness in contrast to a physical illness. Support for people's mental health conditions needs to be prioritised in the area where it will have the most impact—in the community and focused around patients and the practices they visit. 
Primary care networks need to be supported to focus on mental health. We need mental health therapists in our teams and this needs to be funded by new investments, and not by recycling money from other already overstretched services. We need urgent measures to address this untenable situation. Our words on achieving parity of esteem between physical and mental health must be matched by action.
Kamal Sidhu is a GP in Durham. He is chair of South Durham Health CIC, a GP federation that provides practice based mental health link workers in collaboration with the Tees Esk and Wear Valleys Mental Health Trust. He is vice chair of the County Durham and Darlington Local Medical Committee. He was previously the mental health and dementia lead for the Durham Dales, Easington and Sedgefield clinical commissioning group. He writes in a personal capacity. Twitter @sidhuGP
Competing interests: Nothing further to declare.