As we reach the end of the year and look back, there's a sense that clinician wellbeing has been at the heart of what mattered in 2019 when it came to how we manage our health services.
That's probably no great surprise, not least in the wake of the publication in November of the watershed independent report, Caring for doctors, caring for patients, by Michael West and Denise Coia.
At a time when so many doctors still feel that wellbeing is a luxury rather than a basic human need, the report's headline finding was arresting—if you're an NHS worker in England, you're at a 50% higher risk of stress so severe it would be described as "debilitating".
In the course of my work as a medico-legal adviser, I've observed for a number of years that stress and mental health concerns have been on the rise amongst doctors. The MDDUS warmly welcomes and supports calls made this year for a far quicker pace of change, both culturally and institutionally, to support clinical staff in crisis.
While concerns about the wellbeing of the NHS workforce are not new, it is fortunate that in recent years there has been significant progress in tackling this crisis.
I applaud the work of the medical media, for example, as it seeks to destigmatise the issue of mental health and wellbeing concerns amongst healthcare providers. The BMJ has taken a lead in this, educating about burnout and resilience and noting the importance of supporting doctors rather than simply training them to be robust. The British Medical Association offers a well regarded wellbeing service for doctors, and continues to champion the mental health of doctors in the workforce.
Against this background, the General Medical Council this week published its annual report, The state of medical education and practice in the UK.
I am reassured to hear the GMC recognise the pressures doctors face, and the impact on the workforce these pose. I note, too, that the GMC characterises as "a new reality" the finding that more doctors are choosing to reduce the number of clinical hours they work. Perhaps it is more surprising that this hadn't happened sooner.
The report gathered responses from a poll of 1,079 medical professionals and found that "almost two-fifths of doctors said they were most likely to make a career change that would see them spending less time in clinical practice or leaving the UK professional permanently".
In its analysis of the relationship between working hours and ability to cope, the report identified a quarter of doctors were "struggling" with regularly working beyond rostered hours and their workload. It and added this "shows a sizeable proportion of the profession have ongoing issues with high workload". 
Look at GPs specifically and the picture is more stark, with 91% saying they felt unable to cope with their work at some point in the past year and "over a sixth (17%) of GPs saying they felt this way every day." Doctors regularly confide such stresses and concerns to our team of medico-legal experts at MDDUS. 
The recent focus on the importance of supporting the mental health and wellbeing of healthcare professionals means that doctors now have greater access to specialist advice and support services. As part of this we encourage them to seek early review. 
Doctors who call on our services, advise MDDUS that being the subject of a GMC investigation is one of the most significant and stressful situations they have faced in their professional careers. It is vital, in my view, that the GMC must continue its efforts to support doctors under investigation. 
There is a wider consideration to this picture that I believe is critical to address if the results of the GMC's report are realised in primary care in 2020—69% of full-time GPs said they were likely to reduce the amount of time they worked in clinical practice next year, and 36% of GPs had done so in 2019.
What is clear is that a trend towards reduced or more flexible hours calls for special focus to be given to standardising systems of communication within general practices to avoid patient risk. This will ensure GPs in particular can understand and manage the risks that come with these changes. This is paramount to maintain patient care and safety.
Adopting a more flexible approach to working patterns will mean that practices must prioritise systems that ensure continuity of communication in primary care, especially in managing "handovers" of patient care between GPs or in ensuring timely follow through when making referrals.
The recruitment and retention of healthcare professionals must now become a priority, given the stated intentions of many doctors to reduce their working hours and leave the profession.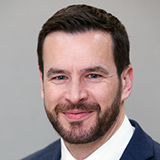 Gregory Dollman is a medicolegal adviser at the MDDUS.
Competing interests: None declared.
The BMJ is calling for doctors to be able to take the breaks that they need for their wellbeing and for patient safety. You can follow our work at
https://www.bmj.com/wellbeing
and take part in the campaign by sharing your examples of where things are changing for the better or where more work needs to be done through social media using #giveusabreak.