Experience in Canada illustrates some of the challenges of introducing genomic screening into routine clinical care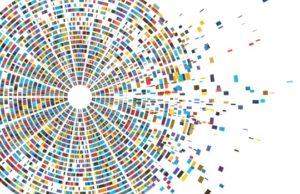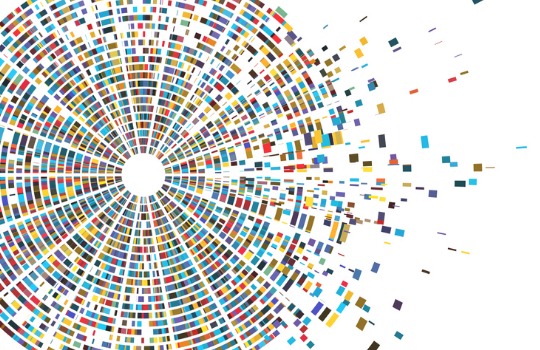 By 2025, it is estimated that up to two billion people around the world could have their genomes sequenced. This underscores the importance of wide patient and public involvement in developing screening policies and defining the research agenda. [1-4] 
In Newfoundland and Labrador, Canada, gene sequencing tests are usually ordered by medical geneticists via the Provincial Medical Genetics Program (PMGP) and samples sent off site for testing. In 2018, however, funding for a gene sequencer in the Province spurred a research team to set up a pilot study "the e-genomics project" to explore how sequencing results could be integrated into routine clinical care. For the pilot project, whole exome data of patients who had already undergone genomic screening in the context of investigating familial cancer or for other indications would be retrieved and stored locally; a key aim being to identify other clinically "significant" genetic variants, including pharmacogenomic variants. Results would be stored in the Province's electronic medical record and report cards generated for clinicians to use at the point of care, providing advice on how the results might inform a change in care (e.g. a change in drug therapy). 
Holly Etchegary: The researcher's perspective
As an advocate of patient oriented research, I felt that patients and the public should inform the pilot project and the research agenda linked to it. Invitations to join a public advisory body were sent out in early 2018 to community groups, health authority networks, and provincial organizations; we also put out calls on television and local radio. We envisaged people would stay on the council for a year, but have since extended it. Four men and eight women ranging in age from 24 to 65+ and residing in all four health regions of the province were selected for the council; three have a genetic condition in their families (Lynch syndrome and neurological disorders). Between June 2018 – March 2019, we held two teleconferences  with council members and two in-person meetings (for which travel expenses were reimbursed.) The work of the council for the pilot e-genomics project was agreed as follows: 
To act as a sounding board for proposed developments in genomics policy and assist in planning community engagement activities to ensure that the public's point of view is considered in project decisions

Advise on how to involve patients and the community in genomic project activities 

Assist in writing lay summaries of the project activities and/or results

Assist with knowledge translation about the project

Review any tools created for the pilot project (e.g., public announcements, informed consent documents)
But we soon found that we had underestimated the complexity of the pilot project and that it would take months to identify and agree on key processes. These included which healthcare providers would order genomic screening, where the sequencing lab should be sited (the University, where the researchers work or the health authority which runs the Provincial medical genetics programme ),in which data warehouse to store the sequence data, how to arrange follow up of patients who took part in the pilot study, and who would be responsible for this.  
As a result of these uncertainties, the council could not play the full role we envisaged it should for the better part of two years. Not least because it became clear that the research team could not make decisions in isolation, but jointly with staff at the PMGP, healthcare providers, as well as provincial government and health authority decision makers. It took a year to bring appropriate decision makers together in a Steering Committee and establish a governance structure. Since signing a Memorandum of Understanding in late 2019, many of the challenging decisions about sequencing tests, sample storage, and consent have been resolved and work can begin on pilot projects. 
Sneha Abhyankar: The public/council member perspective 
During our first meeting, the lead clinical researcher for the e-genomics pilot project described the vision for the pilot project and outlined the patients who would be invited to take part initially. Council members agreed with the proposed methods and participants as a reasonable approach to the pilot. However, we raised numerous questions and concerns right away. In fact, the council's very first contribution to the pilot project was in the form of a meeting report that confirmed it was important to ensure patient and public priorities for the rollout of genomics in our province are taken fully into account. Specific concerns included the need for transparent data access and security measures, as well as suggestions for patient consent models, ethics and governance frameworks and education campaigns. The council shared views on the acceptability of specific aspects of genomics research, such as storage of genomic data in the electronic medical record, data access protocols, withdrawal of genomic samples from research studies following a change of mind (by a participant) after already providing consent, and how to manage the return of new  findings. 

The researchers acknowledged our concerns were important and that our questions likely reflected what the general public would ask. At the second in-person meeting, we drafted a vision and mission statement for genomics in our province that is currently under review by members of the Steering Committee. Council members are hopeful it will be accepted as a guiding vision for the provincial rollout of genome sequencing in clinical care. To date, however, we have not seen real movement on the pilot project. Holly has kept the council informed of ongoing discussions between all the stakeholders, and we have been surprised at how long it has taken to sort specific issues (e.g., where sequencing would be done and sequencing data stored). 
An early suggestion of the council was the need for a public and healthcare provider education campaign, before sequencing became available in clinical care. We recommended that patients and families should be given time to reflect and reach an informed decision before being offered gene sequencing. To date, however, I have not seen evidence that such a campaign was implemented. The most active role I have played as a council member is to advise on further community engagement research about genomics.
Over the past two years, the council has collaborated with the researchers to draw up an ethical, legal and social issues research program. The council recommended mixed methods for further public engagement and assisted in the design of a patient and public survey and a community presentation for use in town halls. As a council member, I was given plenty of opportunity to review and help revise research tools. The council has also reviewed the summary of the survey findings we helped create and we will help share study findings. 
Lessons learned
Sequencing technologies are "disruptive" [2], and initial stakeholder engagement for the genomics project clearly revealed a lack of overall project governance, confusion about the scope of the project and disparate views on how key processes should occur (e.g., data storage, testing protocols). While the PACG was ready and able to provide patient and public input on many of these key issues, project decision makers were not able to incorporate input as most decisions had not yet been made. 
We both worry about securing and retaining public trust in sequencing and the efficient use of council members' time.
Future directions
There is strong support for the benefits of genomic research and medicine in our province. Our online provincial survey revealed overwhelming interest in genome sequencing, with over 85% of respondents (n=901) indicating they would be interested in having their genomes sequenced. Our work together has driven not only the online provincial survey, but also other community engagement efforts. These have underlined that there is wide public interest in sequencing, particularly on how it might inform drug treatment, but also concern about data access and security. Importantly we have now established patient-researcher partnerships to inform ongoing work. Together, we hope to co-produce consent forms, education campaigns, and protocols for data access, use and storage as pilot projects are implemented.
Key Messages
Policy makers, patients and the public are grappling with the challenge of introducing genomic screening into routine clinical care

The basic technical, logistic and governance decisions must be made and a strategic direction decided

before

requesting input from a patient and public advisory group on how genomics is being implemented into clinical care

Relevant decision makers—whoever they are—must have a rationale and clear vision for how genomic screening will be rolled out and share this with patients and the public who must be involved from the outset

Genomics research and clinical care are closely related, and this introduces challenges (e.g. a research lab versus a clinically certified lab for sequencing) that should be recognized upfront in order to create timely solutions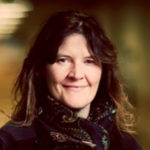 Holly Etchegary, is a genetics health services researcher with a focus on ethical, legal, and social issues in genomics. She is also the Patient Engagement lead for the Newfoundland and Labrador (NL) Support Unit, part of the Strategy for Patient-Oriented Research in Canada.  
Sneha Abhyankar is a member of the Newfoundland and Labrador Public Advisory Council on Genomics (PACG) with an interest in public healthcare. She is a full-time dentist practising in the Western region of Newfoundland. She is a past member of the Newfoundland Dental Board and present Board Member on the National Dental Examination Board of Canada. 
Acknowledgements: We sincerely thank all the members of the PACG for their thoughtful contributions to the planning for genomic medicine in our province. 
Competing interests: The activities of the council were funded through the Atlantic Canada Opportunities Agency
References:
Nunn J, Tiller J, Fransquet P, Lacaze P. Public involvement in global genomics research: A scoping review. Frontiers in Public Health 2019;7:79. 

Gaff C, Winship I, Forrest S, et al. Preparing for genomic medicine: a real world  demonstration of health system change. Genomic Med 2017; 16.  

Hartzler A, McCarty C, Rasmussen, L et al. Stakeholder engagement: A key component  of integrating genomic information into electronic health records. Genet Med 2013; 15:792-801.

Genome England. The 100 000 genomes project participant panel. Accessed May 8, 2019

https://www.genomicsengland.co.uk/participant-panel/

Hallowell N, Hall A, Alberg C, et al. Revealing the results of whole genome sequencing and whole exome sequencing in research and clinical investigations: some ethical issues. J Med Ethics 2015; 41: 317-21.