What does the future really hold for Brexit and what does this mean for the NHS?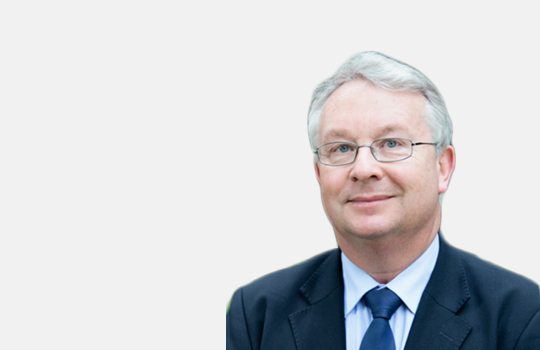 So that's it then. The election has given Boris Johnson a "stonking mandate" to "get Brexit done." The United Kingdom will leave the European Union on 31 January 2020. After a brief transition it will finally be free of the shackles of Europe on 1 January 2021, ready to forge new relationships with the rest of the world. These will build on the comprehensive trade agreement with the EU that the Prime Minister "absolutely guarantees" will be in place. And just as Johnson will be able to turn his attention to all of the things that have been neglected over the past three years as the machinery of government has concentrated on the Brexit process, I will no longer have to try to explain the UK's relationship with the EU in BMJ Opinion.
Or maybe not. Johnson no longer faces the problem of his predecessor, who called an election that left her dependent on the Northern Irish Democratic Unionist Party (DUP) and the European Research Group of MPs who are implacably opposed to any formal agreement with the EU. However, what Johnson has promised has, at its heart, a fundamental and probably irreconcilable contradiction. On the one hand, he remains committed to "taking back control", allowing the UK to diverge from EU standards on, for example, employee rights and product safety. This will be necessary to strike his hoped for trade deal with the United States. On the other hand, any diversions at all from European standards will preclude the comprehensive trade agreement with the EU that he claims to seek. 
Unfortunately, it has been impossible to resolve this contradiction. Since becoming Prime Minister he has avoided meaningful scrutiny, whether on the hustings in his constituency, in Parliament, which he illegally prorogued, or in television interviews, which he largely avoided, even if it required retreating into a fridge. On the few occasions when he has been subjected to questioning he has displayed a marked unfamiliarity with detail. 
So what does the future really hold for Brexit and what does this mean for the NHS? There are two possible scenarios. The first is that Johnson does another U-turn, similar to that with the Irish border. In 2018 he told the DUP that "no British government could or should" sign up to putting a border in the Irish Sea between mainland United Kingdom and Northern Ireland. Yet, despite his continuing claims to the contrary, this is exactly what his Withdrawal Agreement does. 
This scenario would allow Johnson to agree some sort of a deal by December 2020, but only if he was willing to continue full alignment with EU standards, including a dynamic process whereby the UK would continue to apply new measures implemented by the EU, as is the case in Norway. This would be, by far, the least damaging option for health and the NHS, but would be politically difficult as it would be difficult to see what was the point of Brexit.
Yet even this would be challenging within his self-imposed timescale, and the new European Commission President has suggested that it might be necessary to begin with agreement on foods, fisheries, and security, leaving the many other issues such as financial services for later. This would, however, require agreement to extend the transition process and, under current arrangements, this would have to be decided by June 2020. This again will be very difficult for him politically, but then he famously did not "die in a ditch" when he extended the Brexit process before.
The situation is further complicated by the need to resolve many issues that should have been in the Withdrawal Agreement but were left out, as otherwise it would have been impossible to get it over the line. These include issues such as the VAT regime across the Irish border, something that will actually be extremely complex, but also fisheries. The UK fishing industry featured prominently in the referendum campaign, but it is an area where several EU member states, especially France, have strong interests and will be demanding concessions that the UK will find it difficult to resist. We can expect to hear a lot more about fish in April and May 2020.
In any of these circumstances, some of the more damaging consequences for the NHS and public health could be averted. But much will depend on the UK's approach to EU immigration. During the election, Conservative politicians talked tough, but at some point they will have to confront the prospect of even more crops being left to rot in the fields, a social care system collapsing through lack of workers, and growing shortages of NHS staff. Another consideration will be that EU member states are likely to reciprocate, with consequences for the large numbers of British pensioners who have retired to the sun, who may feel they have no option but to return, placing additional pressure on a struggling social care system. Given these considerations, the government may opt for a more liberal EU immigration scheme. If it does so, however, it will have to explain to many efforts supporters why it has declined the opportunity to take back control of the borders, something they view as a "red line".
It is also possible that, as the 31 December 2020 looms without an agreement, that Johnson will opt for "no deal". As described in detail elsewhere, this would be catastrophic for the NHS. Indeed, a no deal at that point might be even worse than had it happened earlier. Anticipating the risk of this happening, the EU had, unilaterally, put in place a number of measures to mitigate the worst effects, such as one that would rely planes to continue to fly. However, these measures were strictly time-limited. It is difficult to see how they could be continued indefinitely.
Beyond the big questions, there are a host of others that will have to be resolved. Repatriating powers means repatriating controversies. In Scotland the SNP has obtained, proportionately, an even greater "stonking mandate". It is unlikely to sit back meekly while Westminster takes control of issues it sees within its remit. The EU has granted a special status to the three member states that have land borders with British territory, Ireland, Spain, and Cyprus. All of these borders pose specific challenges, but especially that on the island of Ireland. Northern Ireland has also seen a significant political realignment. Thus, in addition to negotiating a future relationship with the EU, the government may struggle to maintain the union. 
Perhaps the situation will become clearer in the New Year. For now, however, the one thing that can be said is that the promises that brought Boris Johnson to power cannot survive contact with reality. What will happen after that is anyone's guess.
Martin McKee is professor of European public health at the London School of Hygiene and Tropical Medicine.