The government's plan to introduce a voter ID law is a dangerous prospect, but many GP surgeries have similar policies, says Nathan Hodson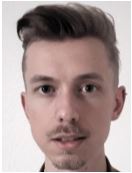 The UK government recently announced its plan to pass a law that requires people to present photo ID before they can vote. Critics of voter ID laws have called it a solution in search of a problem; it keeps some eligible voters away, and there's no evidence that voter fraud affects UK elections. Yet while many of us are concerned about the possibility of people being denied their voting rights on the basis of ID, a similar travesty is already playing out in British healthcare settings. 
Many general practice surgeries demand photo ID before allowing people to register as patients. A recent paper I coauthored found that out of a sample of 100 London GP surgeries, 75% required photo ID or proof of address before allowing people to register. This runs contrary to official guidance. The BMA, for example, is clear on this point: "There is no contractual duty to seek evidence of identity or immigration status or proof of address. Therefore practices should not refuse registration on the grounds that a patient is unable to produce such evidence."
In the UK, universal healthcare extends to even more people than the universal franchise. We withhold voting rights from prisoners, some immigrants, and those under 18 years old. By contrast, everybody in the UK is eligible for GP registration—and rightly so. Healthcare is a human right and primary care is the most efficient means of healthcare delivery. Yet if we stand by this value, then criticisms of the government's plans for a voter ID law should also apply to exclusion from GP registration. 
Three and a half million British people do not have passports or driving licences. These people will look at GP websites that demand ID and see they are ineligible. If they attend the surgery in question, it is hit and miss as to whether they will find a receptionist willing to bend practice regulations and let them join.
In 2017, Doctors of the World found that out of 1717 attempts to help their patients register at GP practices in England, 20% were denied. A third of these refusals were on the grounds of lack of photo ID. This exclusion is bad medicine—it means that patients miss out on care. And it's bad economics—when people denied care at their GP surgery then turn up at A&E, their care is even more expensive.
For a long time, I didn't understand how somebody could go through life without some form of photo ID until I clerked a man with epilepsy in A&E who had ran out of anticonvulsants. His epilepsy meant he had no use for a driving licence and he could not afford a passport. Upon moving to a new area, he couldn't register with a GP because he had no photo ID. 
This man showed me how ID regulations in healthcare can keep those most in need out of our highly effective primary care system. His acute presentation to A&E cost the NHS far more than a GP appointment and a repeat prescription would have done. Cases like this are a vivid reminder of how keeping people away from a GP is a false economy. They are also a reminder of how the circumstances that make it difficult for a person to obtain photo ID can often be closely connected to their ill health. People who are homeless, for example, will often lack photo ID, and are more likely to have problems with their physical or mental health. Similarly, it's been found that people from ethnic minorities are less likely to have a driver's licence, yet they are more likely to have health conditions which would benefit from GP care.
We must be careful in stewarding our public goods, including healthcare resources. But, as with voting, requiring people to have ID to register at a GP surgery is a solution in search of a problem. 
We have no evidence that strict ID rules at GP practices prevent ineligible people from accessing other forms of care on the NHS. But we do know that it chokes off access to primary care, doing a disservice to our values. Healthcare services must be persistently welcoming in order to reach the patients we most need to register and, like universal franchise, universal healthcare must be actively nurtured. 
Arguably, there is a public health argument against voter ID laws as well. We need our patients to be active at the ballot box, voting for candidates who will promote health and improve healthcare. But doctors should first put our own house in order. Current concerns over voter ID laws should prompt us to ensure our policies secure primary care for everybody.
Nathan Hodson was a foundation doctor in the East Midlands from 2017-19 and is now a Frank Knox fellow undertaking an MPH in health policy at Harvard TH Chan School of Public Health. Twitter @nathanhodson
Competing interests: I have read and understood BMJ policy on declaration of interests and declare the following interests: none.