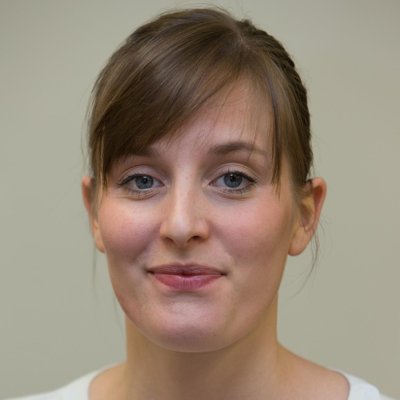 "There is no health without migrant health." It's a statement that most of us would probably agree with but in reality, in a country where the future of our national health service is a constant concern, how relevant is this to us?

Last week I attended the World Health Organisation Europe office's summer school on refugee and migrant health in Çeşme, Turkey. Before I went, I have to admit that I was woefully ignorant on the subject.
The five-day event was kicked off by Santino Severoni, coordinator of the migration and health programme at the WHO regional office for Europe. He expressed a sentiment that was echoed throughout the rest of the week—when it comes to refugee and migrant health no one should be left behind.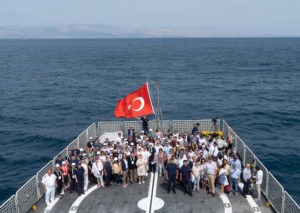 This was especially highlighted for me by one of the speakers—Ahmet Muselleti, a Syrian doctor who is now working in a refugee training centre in Gaziantep, Turkey. Muselleti spoke about how he worked as a surgical resident in an emergency department in Aleppo for a year before moving to Turkey. "I provided health services for patients wounded by the bombings in the city," he said. "I moved to Turkey because I was looking for a better future for my family." He has post-traumatic stress disorder due to his experiences. He was afraid of losing his clinical skills in Turkey, but Muselleti is now able to work looking after Syrian refugees thanks to a scheme set up by the Turkish health ministry and funded by the European Union. 
We also heard from a range of speakers from across Europe and Turkey. There were a few lessons that really stood out for me from a UK perspective. 
Rachel Burns, research associate at University College London, spoke about how research has contradicted the common misconception among the public that migrants place a burden on the health services of their host country. "Actually migrants bolster our health and social services," she said. "They provide a very positive impact on our economy. Part of our work is busting those myths." 
Dominic Zenner, senior migration health advisor at the International Organisation for Migration, spoke about how excluding migrants from accessing regular health actually costs more in the long term. "If you let somebody with asthma end up in intensive care it's very expensive. You want everyone to have timely access to primary care, it makes sense," he said. He also said that UK doctors sometimes don't offer the right care to migrants and refugees because they don't know what the rules are. He recommended reading Public Health England's migrant health guide. 
Apostolos Veizis, director of the medical operational support unit for Médecins Sans Frontières (MSF) in Greece, spoke about how doctors need to be trained better to deal with migrants and refugees. "We need to start with the medical schools…teaching people how to approach another person coming from another culture," he said. 
However, Veizis was clear that nothing could be done to improve the situation for migrants and refugees without political will. "If we don't get political will we will not solve the problem," he said. "We need to ask our governments to keep to their word."
So, what did I learn? I must say that I wasn't the target audience of this event. Most of the attendees were academics, NGOs, and representatives from Health Ministries across Europe. But I learnt so much. 
I learnt that while many countries were ready to respond to an immediate crisis when the number of people migrating to Europe dramatically increased a few years ago, less thought has been given to the long term.
I also learnt about transition countries—those countries that migrants travel through, but don't intend to stay in—and how they face their own unique challenges. 
But most of all I learnt how important it is for countries like the UK to provide the same level of healthcare for refugees and migrants as they do for everyone else. No one should be left behind. 
Abi Rimmer is BMJ Careers news reporter.
Competing interests: The WHO paid for my flights and accommodation.