Ann Robinson reviews the latest research from the top medical journals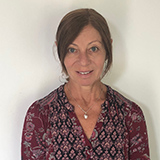 Annals of internal medicine
Self management for epilepsy—a work in progress
Self management is encouraged for patients with chronic conditions. But what exactly do we mean by "self management," and does it work? This systematic review of 13 randomised and two non-randomised studies compared different self management strategies used by people with epilepsy, but found only limited evidence of modest improvement in some outcomes. However, only a limited range of interventions was tested, few studies used self monitoring technology, and most studies couldn't tease out which components were of most benefit to patients. There's good evidence that patients who don't engage with their own management do worse than those that do—with an increased risk of seizures, hospital admissions, and deaths. That's not the same as saying that all self management programmes are beneficial, however; more research is needed to identify or develop strategies that deliver better outcomes.
NEJM
Chemical castration for metastatic prostate cancer
Men with metastatic prostate cancer that can be controlled by lowering their androgen levels ("castration sensitive") are given androgen deprivation therapy (ADT). Does adding apalutamide—which targets the androgen receptor axis—improve radiographic progression-free survival and overall survival? This double blind, phase 3 trial of apalutamide and ADT versus ADT alone found better progression-free survival at 48 months (68.2% v 47.5%) and, more importantly, better overall survival (82.4% v 73.5%), with no significant difference in adverse effects. A linked editorial notes the "veritable explosion" of trials into similar drugs and the "rapid transformation" of the management of advanced prostate cancer in the past decade. But there are still unanswered questions: would adding docetaxel to ADT and an androgen receptor axis targeted (ARAT) agent give even better results? Which sequence is best? Is one ARAT drug better than others? And can molecular markers identify who is most likely to benefit from each drug?
JAMA Internal Medicine
Weight loss and non-alcoholic fatty liver disease
Up to 75% of obese people have non-alcoholic fatty liver disease. Losing weight is known to improve cardiometabolic profiles, but does it help the liver? This systematic review and meta-analysis of 22 randomised clinical trials found that weight loss programmes were associated with improvements in biomarkers of liver disease, although there were no changes in signs of fibrosis, which occurs at a relatively late stage of non-alcoholic fatty liver disease and is the most important marker for poor outcome. As a sceptic, I was interested that weight loss programmes did seem to be more effective than no or minimal intervention. This wasn't a perfect study; trials were heterogenous and long term follow-up wasn't available. But it's a useful note to self not to be nihilistic about obesity. Formal weight loss programmes can help weight loss and reverse some of the associated liver damage.
Lancet
Cutting the margin in melanoma
What is the optimal surgical excision margin when treating thick (>2 mm) localised cutaneous melanomas? A multicentre, randomised controlled trial with a median follow-up of 6.7 years previously showed melanoma specific and all-cause mortality rates were the same whether a margin of 2 cm or 4 cm was used. This study has now reported after a median of nearly 20 years and finds the same; a 2 cm margin is as safe as the wider margin and is preferable in terms of healing and cosmetic result. Only two people were lost to follow-up in the 19.6 years, and that was due to emigration—a tribute to the robust national registries in Sweden, Denmark, Norway, and Estonia that took part in this extended study.
Biologics for psoriasis
Anti-cytokine drugs, risankizumab and adalimumab, are licensed for patients with moderate-to-severe plaque psoriasis. Adalimumab is the most widely prescribed biologic worldwide for this condition whereas risankizumab has only recently been licensed. Which works better and is safer? This first report of a phase 3, randomised head to head trial (IMMvent) across 11 countries showed significantly better skin clearance of psoriatic plaques with risankizumab compared to adalimumab (72% v 47% achieved 90% improvement from baseline after 16 weeks of treatment.) Both drugs seemed equally safe and patients on risankizumab were more likely to report that psoriasis no longer impacted on their daily life. One design flaw was that the final assessments at 44 weeks were 3 weeks after the last adalimumab dose and 12–16 weeks after the last risankizumab dose which may impact on the results. Overall, it seems that patients who aren't responding to adalimumab after 16 weeks can be safely switched to risankizumab. 
JAMA
A novel drug but limited benefit for OA
Tanezumab is a monoclonal antibody against nerve growth factor, developed as a treatment for pain. In this randomized clinical trial of 698 patients with symptomatic osteoarthritis (OA) of hips or knees, subcutaneous tanezumab showed statistically significant, but modest improvements in joint pain, physical function, and patient global assessment of osteoarthritis over 16 weeks compared to placebo. But the tanezumab-treated patients had more joint safety events (mostly progression of OA) and total joint replacements. 
Improving vaccination rates
With resurgent outbreaks of measles and pertussis attributed to falling vaccination rates, what can be done to persuade parents to vaccinate their preschool kids? This observational study looked at the effect of three interventions in California—two laws that tightened and then banned exemption from the requirement to vaccinate a child based on personal belief, and an educational campaign directed at school staff to enforce conditional admission for non-vaccinated children. From 2000 to 2017, 9.3 million "kindergartners" (5-6 year olds) started school. Nearly 10% of those who started school in 2013, before the interventions, didn't have up to date vaccinations, but, by 2017 (after the interventions), this figure had fallen to under 5%. The use of legislation in the US is in marked contrast to the UK approach, where vaccination is still not mandatory.
Ann Robinson is an NHS GP and health writer and broadcaster.