This Fourth of July, Americans need to face the facts of the country's declining health, says KM Venkat Narayan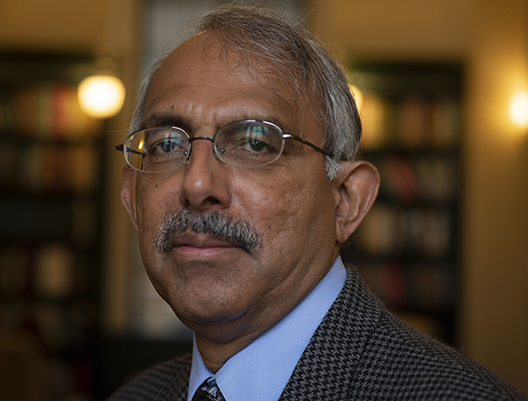 On this day 243 years ago, the Second Continental Congress approved the final text of the "Declaration of Independence." With this statement, the first 13 states that were to form the United States of American made a collective decision that was the start of a young and idealistic republic founded on the premise that "All men are created equal" and are endowed with the "unalienable rights" of life, liberty, and the pursuit of happiness. It is worth taking stock of the state of health of this rather remarkable country, which so believes in its meritocratic and problem solving culture.
As part of the Fourth of July celebrations, an estimated 285 million pounds of fireworks (costing over a billion dollars) will light up the skies, temporarily raising airborne pollution by about 42%— hardly a responsible statement given that climate change is one of the biggest threats of this century.
Celebrations around the Fourth of July will see thousands of people head to hospital emergency rooms with fireworks related injuries, and last year four people were known to have died around this holiday period from these injuries . While these four unnatural deaths are four too many, the nation's annual toll from gun violence presents a truly shocking picture. Last year there were 57 338 gun incidents, 340 mass shootings, 28 227 injuries, and 14 760 gun related deaths of whom 668 were children aged 0-11 years and 2846 were teenagers aged 12-17 years.
The US leads the world with the highest number of people incarcerated—nearly 2.3 million people are in jail, with some race minority groups disproportionately represented. For example, 34% of people in prison are African American, even though this group makes up only 13% of the total US population. 
While almost all of the countries of the world are experiencing rapidly increasing life expectancy, the US  has experienced a decline in life expectancy for four years in a row. This phenomenon is driven by rising mortality rates during middle age, which were first observed in 2015 among white men, but are now more pervasive. People who identify as white, Hispanic, Asian, or as being from the Pacific Islands are all showing a downward trend in life expectancy. Many of the conditions contributing to rising midlife mortality rates are potentially preventable and include opioid and substance abuse, poor mental health, homicides, suicides, hypertensive disease, metabolic disorders, some cancers, and chronic respiratory disease.
Furthermore, the gaps in life expectancy between the richest and poorest Americans is about 20 years—with the poorest people in the US having a life expectancy similar to people in Niger, the Congo, and Afghanistan. The US, with 17.2  deaths per 100 000 live births, also has the highest maternal mortality rate of all developed countries, and is among a handful of countries worldwide where maternal mortality rates are increasing.
More than two thirds of American adults are overweight or obese. Yet government policy still fails to curb the commercial forces that drive the excess consumption of fast food and a diet dominated by meat, foods high in sugar, and foods with fructose corn syrup. Americans ate nearly 100 billion pounds of meat in 2017. Each year, nearly 20 billion hot dogs are eaten, almost 155 million on Fourth of July alone when the nation merrily indulges in celebratory picnics and barbecues, seemingly oblivious to the health and environmental impact of such heavy meat consumption.
For a country that has achieved so much in its brief history, the US's current state of health presents grave threats. Despite spending 17% of its GDP on healthcare, on average, the US ranks poorly among high income countries on several health indicators. Furthermore, vast disparities in health persist and expand: the rates of cardiovascular mortality and diabetes incidence are about 8 to 10 fold higher in the US's poorest counties compared with its richest counties. Only a fraction of these variations can be explained by healthcare factors, while sociopolitical factors, such as poverty, unemployment, and poor education, explain the largest proportion of health disparities. 
This Fourth of July, Americans need to wake up from their illusion of exceptionalism, and face the facts of the country's declining health with all the open minded innovativeness the country is known for. That would be true patriotism. 
KM Venkat Narayan is Ruth and O.C. Hubert professor of global health and professor of epidemiology and medicine at Emory University Atlanta. He is a product of three continents, having lived and worked in India, United Arab Emirates, United Kingdom, and the US.
Competing interests: None declared.