Visa restrictions are preventing people from low and middle income countries from engaging in global health policy and research, says Dominique Vervoort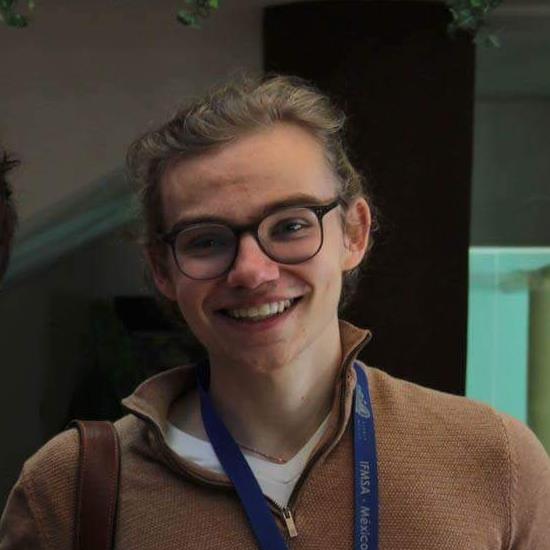 I am lucky. My Belgium passport allows me to enter the majority of the world's countries directly. Global health has taken me to 57 countries so far; I've had to apply for only six visas and all were approved without any problems. My colleagues from low and middle income countries—all medical students or physicians—have not been so lucky.
More and more people around the world are engaging in global health policy and research, yet there are substantial obstacles that prevent many qualified people from low and middle income countries from joining the discussion. For nearly every international academic trip they plan—whether for a university placement, international conference, or high level meeting by the United Nations (UN) or World Health Organization (WHO)—they sit in fear. In fear because they risk losing their flights. In fear because they might miss out on another opportunity to grow professionally and contribute meaningfully to the global health discourse. In fear because, once again, their voices will not be heard.
There is a growing push to include local voices in global health initiatives and policies to promote ownership of downstream implementation, but also to get a proper sense of the realities on the ground. Many governments gladly jump on the bandwagon. Yet when it comes to it, visa applications are often rejected on feeble grounds. Physicians and medical students with booked return flights, domestic hospital affiliations, formal invitation letters, and even proof that they will not be a financial liability are rejected.
Disturbingly, objectivity often seems to fade. A colleague of mine, a Moroccan physician pursuing a masters degree at Oxford University, recently travelled to Vietnam for her capstone project together with a fellow graduate student from Sudan. Although both travelled from the same institution to the same country with the same sponsorship at the same time, her classmate did not get nearly as long of a visa as my colleague. This was problematic as their capstone project on the ground was intended to be twice as long.
And yet it gets worse. Every year, the UN and the WHO hold their general assemblies in New York and Geneva, respectively. Based on the Economist Intelligence Unit's Worldwide Cost of Living index, New York comes seventh as the most expensive city in the world. Geneva ranks fifth. As if the visa process was not tedious enough, the UN General Assembly and World Health Assembly—by far the most important health governance and policy events in the world—take place in two of the least affordable cities for civil society from low and middle income countries. Now imagine the inflation of prices when these cities are flooded with thousands of people during these weeks.
The Henley & Partners Passport Index evaluates how many countries one is allowed to enter with a certain passport without requiring a visa. Japan, Singapore, and South Korea (access to 189 countries without a visa) and Germany (188 countries) top the ranking, followed closely by the United States, Canada, and Belgium (184 countries). On the lower end are Lebanon, Palestine, Sudan, Eritrea, Yemen, Pakistan, Somalia, Syria, Afghanistan, and Iraq, all of which have visa free access to less than 40 countries. Even with sound papers and funding, people who list these places as their country of origin will find that it influences the outcome of their visa application.
As chair of InciSioN, the International Student Surgical Network, I have been on the supporting end of the visa process many times, both logistically and financially. In 2018, we hosted our inaugural international global surgery symposium in Belgium, where four of our 15 fully funded scholars were denied a visa, plus many more participants. To overcome visa barriers and discuss solutions where they matter most, we proceeded to host it in Rwanda in 2019 and next year it will be in Colombia.
Now, for the 72nd World Health Assembly, another one of my colleagues was denied a visa: a physician from Cameroon and growing African leader, accepted to join Harvard Medical School next year as a research associate in the competitive Program in Global Surgery and Social Change. The reason for his rejection? Insufficient proof of returning to Cameroon. If official invitation letters, flight bookings, proof of accommodation, and local contact persons are not enough proof, then what is?
Academia increasingly understands the need for local authorship and ownership of global health programmes, and rightfully so. However, a colonialist trend persists in the wider community. Policies and resolutions are driven by high income country actors or government officials who are, by definition, detached from what is happening on the ground. Civil society actors who live among the realities of poverty, treat patients amid a scarcity of resources, and see relatives pass away because they, as students, do not yet have the financial capacity to cover their treatment, are left behind.
Perhaps we, as students and young physicians, are naive to think that governments would care about this issue. Many of my colleagues will undoubtedly face multiple more rejections, lose more money, and sit through more rounds of fear, simply because of where they were born. Our collective target to achieve universal health coverage for the majority of the world by 2030 is ambitious. Without solutions to the under-addressed problem of visas in global health, it will also be impossible.
Dominique Vervoort works within the Paul Farmer Global Surgery Fellowship at the Program in Global Surgery and Social Change at Harvard Medical School and is chair of InciSioN, International Student Surgical Network. Twitter @DVervoort94
Competing interests: I have read and understood BMJ policy on declaration of interests and declare the following interests: None.