Understanding the challenges that healthcare professionals face is essential for effective regulation, says Ian Leistikow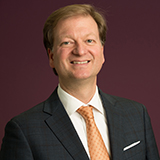 Last month I was privileged to attend a conference organised by the Professional Standards Authority and St George's University of London on what it is to be a good regulator. The meeting's attendees were primarily from UK institutions that regulate healthcare professionals. Yet, interestingly, I noticed a common theme in many of the presentations that resonates with the development of medical regulation in my own country (the Netherlands).
The meeting was opened, and chaired by professor Deborah Bowman of St George's University. She said that if regulators want to influence the people they regulate, they will have to recognise that they too are fallible. Tim Aldrich from the General Medical Council's (GMC) used the well known parable of the blind men who all feel one part of an elephant to address the importance of collaborating with other people to be able to understand the situation that you're regulating.
The GMC has commissioned research into workplace culture, which showed the many challenges that medical leaders face today. Research like this helps the regulator to appreciate the virtues of those they regulate. Fausto Felice of the Nursing and Midwifery Council (NMC) presented their efforts on contributing to a "just culture." He shared an example of a nurse who was involved in a serious adverse event. She had not responded to the NMC's request for a reflection on the situation. Normally, this would have led to the NMC calling her to their office for a fitness to practice procedure. But this time the NMC asked a nursing leader to fill out a questionnaire aimed to capture the contextual factors relating to the event. This showed that many system failures had led to the nurse being able to make the mistake she made. The regulator concluded that there was no concern regarding her fitness to practice.
Professor Gerry McGivern of Warwick Business School shared his research, which shows a strong relationship between staff's understanding of regulation and their subsequent compliance, underlining the importance of "relational regulation." His research also found that fear based regulation has no positive effect on compliance.
On the whole, there were many more examples along the same lines and the notion of the "old school" regulator who takes pride in being strict seemed to be a minority view. I might be biased in this conclusion, though, as I personally believe that respecting and understanding the challenges healthcare professionals face is essential for the regulation of healthcare quality to be effective.
To me, being a good regulator is not about scaring—it's about caring. Caring for the people who are dependent upon those we regulate, and caring for the people we regulate. Only if we truly care, can we develop the relationship that we need to have an impact on each others' behavior. Doing this properly is difficult and a far cry from being "soft." It takes discipline to suppress the knee-jerk reaction to judge, and humility to understand another's perspective. And it takes courage to stand by your judgment either way, whether it be to explain a mild judgment to a blame-prone outside world or a disciplinary sanction to angry professionals.
At the same time, we have to face the fact that some healthcare providers are less prone to be influenced by a good relationship with their regulator. Those who are unwilling or unable to act with the interest of the patient at heart need not count on an empathetic regulator. But these exceptions are not representative of healthcare providers as a whole and should not dominate regulators' view of healthcare.
The core mission of healthcare regulators is to protect the public interest. For me, this entails more than just protecting patients from harmful providers and professionals. Putting out a fire doesn't make a better house. Regulation should contribute to the continuous improvement of healthcare, and be able to show that it does. Regulators and healthcare professionals have separate roles and responsibilities, but are driven by the same goals. Developing a relationship of trust can help both regulators and professionals to accomplish their common goals.
Ian Leistikow is an inspector at the Dutch Health and Youth Care Inspectorate and professor at Erasmus School of Health Policy & Management in Rotterdam, the Netherlands. He is the author of the book Prevention is better than cure. Learning from adverse events in healthcare. Twitter: @IanLeistikow
Competing interests: None.