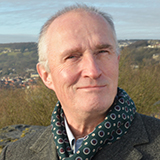 The Doctors for the NHS Essay Prize
In collaboration with The BMJ
"Where have all the doctors gone—and why?"
Open to all doctors in training
Last year, Doctors for the NHS (DFNHS) and The BMJ collaborated in an essay competition for doctors in training, resulting in many original and well-crafted entries, some of which can be found here.
This year we want to explore the workforce shortages which are driving a lot of the changes in the NHS, limiting its services to patients and affecting the working lives of so many doctors. Doctors in training find themselves in the midst of this turmoil and we hope that this year's essay title, "Where have all the doctors gone—and why?" will result in original, thought-provoking and controversial contributions.
Doctors for the NHS (DFNHS) originated in 1976 as the NHS Consultants Association, bringing together a network of doctors who believe that service must come before profit in the NHS. We now welcome doctors in all areas of practice, who believe in the founding principles of the NHS. Doctors in training are particularly valued, combining their perspective with the experience of seasoned campaigners.
We are not aligned with any political party, but we do engage with the political process to campaign actively for the restoration of the NHS as a publicly funded, publicly provided and publicly accountable service. This means abandoning the market-based policies which have been such a prominent feature of the NHS in England over the last 20 years, and which have supplanted a system of universal entitlement to comprehensive care, based upon professional ethics, in favour of a complex, costly, opaque and unstable web of commercial contracts.
DFNHS brings a distinctive professional voice to national consultations and inquiries on the future of the NHS and also supports campaigns resisting cuts to local services when these would be likely to adversely affect patient care. We are supporting campaigns promoting the importance of a Just Culture in the patient safety strategy for the NHS; against the "Health surcharge" for non-EU migrants; and supporting stronger measures against smoking. For details of some of our recent contributions, and how to join us, see: https://www.doctorsforthenhs.org.uk/.
Essays will be judged by a panel looking for fresh ideas, originality and an insight from the front line of the NHS. There is a first prize of £500, with a second prize of £200. The winning essay will be published in The BMJ, subject to editorial approval.
There is a word limit of 2000 words and the closing date for submissions is 31st July 2019. Essays should be submitted by email to: doctors4thenhs@gmail.com and any questions about the competition can be directed to that address.
Being a member of Doctors for the NHS is not a prerequisite for entry, but we would encourage doctors to join.

Colin Hutchinson, Chair, Doctors for the NHS
Competing interests: Labour Councillor on Calderdale Metropolitan Borough Council (paid allowance). No other financial interests