Doctors' working conditions should reflect the need for rest in order to provide a safe service to patients at night, says Joseph S Machta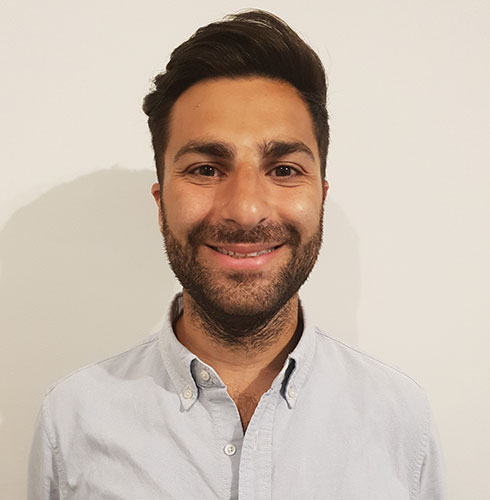 Some months ago, on a sunny London morning, I was making my way home after a hectic night shift covering the paediatric wards at the Royal London Hospital. Near the end of my one hour commute, a kind man woke me up as we approached my tube stop. After waking me, he asked why I was wearing an eye mask.
It's a black and red airline freebie covered in a patchwork of printer labels emblazoned with an all-caps message reading: "Doctor on nights. Please wake me up at Embankment on District Line, or Finchley Central on Northern Line. Or if you are pregnant or elderly. Thanks so much."
I told him that I was absolutely shattered, having been awake for more than 27 hours. Puzzled, his next question was, "Why didn't you just get some sleep on your shift?" Once I had recovered from my initial amusement at the idea of getting a moment to sleep on a night shift, I told him that there was nowhere to get any meaningful rest, even if the opportunity arose.
Then, alas, we were at Finchley Central and we parted ways. But the exchange got me thinking. None of the posts that I've held in my medical career so far—12 jobs at five different hospitals, a mix of tertiary teaching hospitals and provincial district generals—have offered somewhere to rest on a night shift.
In my opinion "somewhere to rest" does not include a row of chairs strung together in an office or three cellular blankets stacked into a "mattress" on a hard floor. Nor does it comprise a desk in an office on which one can lay their head in the middle of the night. By rest area I mean a dedicated room, with a bed, for the use of medical staff to rest overnight.
This absence of a dedicated physical space for rest is compounded by the prevailing resistance among healthcare staff to the concept of rest on nights. I am regularly met with the attitude that getting short bursts of sleep during a night shift is dangerous—something to be discouraged and forbidden.
When I've dared to suggest that I would like to try to get a short nap during a night shift, I have been met with responses, such as:
"We aren't allowed to sleep on break"
"If you fall asleep, don't let the site manager catch you"
"Sleep on nights is a disciplinary issue!"
These attitudes haven't appeared out of thin air. I know colleagues who have been disciplined for sleeping on night shifts. One colleague was reported to his clinical director and educational supervisor after he was found by a nurse manager trying to sleep on a broken, out of use hospital bed in a corridor in the bowels of the hospital.
Healthcare is not unique in employing individuals who work night shifts and yet we seem to be light years behind everyone else when it comes to safeguarding our staff and our patients. The airline industry, for example, has strict regulations on sleep, train drivers are afforded adequate rest breaks, and Uber drivers have forced safety breaks. Why doesn't the same apply in healthcare? Why don't our working conditions reflect the need for rest in order to provide a safe, effective service to patients at night? There is enough guidance out there stating the need for rest on nights and actively advising naps during the night to counteract fatigue.
I often wonder what parents would say if I asked whether they would want a doctor who hadn't slept and was cognitively in a similar state to someone over the alcohol limit seeing their sick child in ED Resus.
Meanwhile, I've just finished another night shift. Someone in handover has spent far too long discussing something far too irrelevant, which will further delay the night staff from getting home.
I now have just under 10 hours until night shift round two begins. Half of those hours will be ringfenced for the bare necessities: commuting; showering; eating; and trying to be an active human, husband, and dad. So, when the other five hours is all I've got left to sleep, I will pilfer every golden minute of it I can and savour its magnificence, including on the tube. Oh, and London commuters, please do wake me up where it says to on the mask. Nobody ever wants to wake up at High Barnet.
Joseph S Machta is a paediatric ST2 at University College London Hospitals, London.
Competing interests: I have read and understood BMJ policy on declaration of interests and declare the following interests: None.
The BMJ is calling for doctors to be able to take the breaks that they need for their wellbeing and for patient safety. You can follow our work at
https://www.bmj.com/wellbeing
and take part in the campaign by sharing your examples of where things are changing for the better or where more work needs to be done through social media using #giveusabreak.