Civil society organisations have had profound influence on global governance, say Nanoot Mathurapote and Weerasak Putthasri
The disruption and challenges caused by neoliberal globalisation and the inability of global and national governing bodies to respond effectively has led to the emergence of new players, particularly civil society organisations. [1] These groups have caused a disruption in global health governance by advocating for change in many areas of development, including poverty reduction, gender equality, and climate change.
The Declaration of Alma Ata in 1978 and the Health for All Strategy in 1981 enabled civil society organisations to work side by side with health professionals. This opportunity to have a key part in global health governance was apparent after the emergence and spread of HIV/AIDS in the 1980s when networks of people with HIV and civil society organisations formed advocacy groups to campaign on human rights issues.
The success of AIDs advocacy groups in raising awareness, challenging attitudes, and triggering change showed the power that civil society can have on the global health agenda. Civil society organisations play a vital role in agenda setting, advocacy, brokering knowledge, mobilising resources, implementing, monitoring and evaluating policy, and—importantly—enabling the voices of marginalised communities to be heard. [1 2 3 4] The progress made on drug prices and treatment access, tobacco control, promotion of breastfeeding, and control of infant formula companies all reflect the strong will and capacity of civil society organisations. [2 4] Their bargaining power seems to have increased in all platforms of governance—that is, global health governance, global governance for health, and governance for global health. [5]
Civil society organisations have shaped the governance of global health in three ways. Firstly, they showed the credibility of a new model of governance where they work in partnership with governments and other sectors in terms of decision making. Gavi, the Vaccine Alliance, and the Global Fund to Fight AIDS, Tuberculosis, and Malaria, for example, are widely recognised as having civil society organisations as their constituents. Notably, we need more evidence to confirm their equal role and power in influencing decision making. [3] Nationally, Brazil established a health council in 1988 that has brought civil society organisations, service providers, and the government together to discuss health policies at national, state, and municipal levels. Thailand has had health assemblies where civil society organisations, academics, and government meet to discuss health in all public policies since 2008. Iran followed a similar model in 2017. These organisations have been successful at gaining trust and credibility from international organisations and governments after decades of successful engagement. This has helped them to contribute effectively to a model of multisectoral governance, collaboration, and action.
Secondly, the engagement and advocacy of civil society organisations has helped to scale up global health issues into global political issues. We must give credit to alliances such as the Framework Convention Alliance, which advocated for the Framework Convention on Tobacco Control to be included in the UN sustainable development goals. Credit also goes to the NCD alliance, which advocated for prevention and control of non-communicable diseases to be agreed in the World Health Assembly and the United Nations General Assembly. This is important because when global health issues are incorporated into broader global issues, the heads of governments are more obliged to take heed of them.
Lastly, civil society organisations have helped move global health issues on from decision making platforms to implementation, and vice versa. The International Baby Food Action Network has provided assistance to the World Health Organization and its member states in bridging implementation gaps and monitoring the International Code on the Marketing of Breast milk Substitutes, which was adopted at World Health Assembly in 1981. On the other hand, civil society organisations in public-private partnerships or alliances, such as the Global Health Workforce Alliance, Gavi, and the Global Fund, bring feedback from communities and their experiences of implementing policies/programmes to improve efficiency of the implementation. [3]
In the era of the sustainable development goals, where health targets are distributed across all broader goals and where multiple determinants of health are considered, the role of civil society organisations, globally and nationally, is crucial. But they can only be effective in the right circumstances. We need the right environment—governance mechanisms, platforms, laws, and regulations—to enable these organisations to use their full capacity in solving global health problems, together with governments and the private sector. Civil society organisations also require adequate managerial, technical, and soft skills. Despite the influential and disruptive force that these organisations have been in global health, they need the alignment of governance platforms to successfully achieve the sustainable development goals.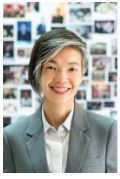 Nanoot Mathurapote is a senior staff member at Thailand's National Health Commission Office. She has taken part in organising the National Health Assembly since 2008.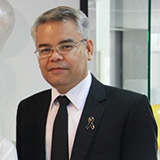 Weerasak Putthasri is a deputy secretary general of the National Health Commission, Thailand. He was a senior adviser at the Department of Health Workforce, WHO/HQ and a senior researcher of the International Health Policy Programme for Health Policy and Systems Research.
Competing interests: None declared.
References:
1 Lowensen R. 2003. Civil society influence on global health policy. Civil Society Initiative World Health Organization and Training and Research Support Center Zimbabwe. http://www.tarsc.org/WHOCSI/globalhealth
2 Lee K. Civil society organizations and the functions of global health governance: what role within intergovernmental organizations? Glob Health Gov 2010;3:suppl PubMed
3 Storeng KT, de Bengy Puyvallée A. Civil society participation in global public private partnerships for health. Health Policy Plan 2018;33:928–36. PubMed
4 Gómez EJ. Civil society in global health policymaking: a critical review. Global Health 2018;14:73. PubMed
5 Kickbusch I, Szabo MM. A new governance space for health. Glob Health Action 2014;7:23507. PubMed