As doctors become more fearful of medical error, the open culture we need to learn from mistakes will slip further away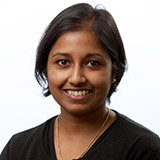 A recent BMA survey found that nearly half of doctors (45%) are often fearful of making a medical error in their daily workplace and over half (55%) are more fearful than they were five years ago. Nine out of ten doctors (89%) say that one of the main reasons for errors is pressure or a lack of capacity in the workplace. Over half of doctors (55%) worry they will be unfairly blamed for errors that are due to system failings and pressures; as a result, half of doctors admitted that they practise "defensively" (49%).  
These results will not come as a shock to anyone working in the healthcare system. The findings reflect an unprecedented fear among the profession (heightened by recent high profile cases, such as Dr Bawa-Garba) that if they make an error, regardless of the root cause, it will lead to them being investigated, sued, and ultimately blamed. The consequence of such fear is likely to undermine the open culture that is needed to learn from mistakes and to prevent scandals such as Gosport from happening.
Another consequence of this toxic environment is that of "defensive medicine." The findings of an MPS survey reported that for 84% of UK GPs, the fear of being sued was a major factor in their decisions to order more tests, make more referrals, or prescribe medication. This concern is real, as on average a GP is likely to receive two claims over their career—an experience which is stressful, damaging to confidence, and often ends with no negligence being found. The latter demonstrates that an error is usually not the result of poor clinical practice. In a YouGov survey of over 2000 British adults*, 65% think it has become easier to make a claim for clinical negligence than ever before, and 33% said that patients should have access to compensation when something goes wrong regardless of whether harm was caused.
These surveys show that the increasing scrutiny placed on healthcare staff is affecting their behaviour to the detriment of patients. The way employers, regulators, the police, and the Crown Prosecution Service (CPS) have been dealing with "clinical error" is fuelling this fear, along with the increasing number of complaints and claims seen over the past few years. The result is an increasingly disengaged profession, defensive practices, rising litigation costs, and scepticism that an open and just culture can be achieved in the NHS. None of this advances patient safety.
There is no quick fix to this problem, but I believe from the years I have supported doctors that measures which improve the trust between doctors, their employers, the regulator, and patients must be expedited. MPS has long called for substantial and wide ranging reform to the legislation governing the regulation of healthcare professionals. Central to this has been demands for improved triage of complaints and process and procedural overhaul. We have been vocal in our opposition to the GMC's right to appeal MPTS decisions, from the time of consultation to robustly defending our members facing action, and we will continue to do so until the law is changed.
Employers must also play their part.  My recent paper called for greater transparency, consistency, and fairness in the disciplinary processes trusts use against doctors and dentists. We still see doctors excluded from practice for months and sometimes years because of incidents that arose from system failures. All too often, employers are hasty in their decisions to cast blame and enforce discipline, based on flawed significant event analysis. The latter must be based on principles of human factors and a real desire to address and learn from failures in systems. While the Healthcare Safety Investigation Branch is a step in the right direction, they are limited in resource and ability to create a truly safe space without statutory underpinning.
It would be remiss of me not to mention the police and CPS given recent events. I know from my experience of defending doctors being investigated for serious crimes arising from clinical errors that criminal courts are rarely appropriate for these matters to be decided. We presented evidence to the Williams Review, and latterly to the GMC review, that the CPS must truly believe that it is in the public interest to prosecute a doctor for gross negligence manslaughter. Such a decision should only be taken after investigation by a specialist police force and once it's been authorised by the director of public prosecutions.
There are ways in which doctors can reduce their risk of litigation and conflict at work by better communication, looking after their own health, and building resilience.
Finally, we must accept that errors will happen. Doctors are human and the systems they work in are not infallible. As a society we must decide on whether we wish to punish and blame those who dedicate their lives to helping others, or to ensure that we create an open and supportive environment where both patients and doctors feel safe.
*MPS commissioned YouGov in February 2017. Total sample size was 2034 adults. Fieldwork was undertaken on 9-10 February 2017.  The survey was carried out online. The figures have been weighted and are representative of all GB adults (aged 18+).
Pallavi Bradshaw trained as an ophthalmologist before joining MPS in 2007. As a medicolegal consultant, she supports and advises doctors internationally. She is also involved in developing MPS policy and engages with stakeholders. In her current role as education services lead she has responsibility for MPS's risk management programmes.
Competing interests: Membership with MPS provides the right to request access to expert advice and support on clinical negligence claims, complaints, GMC investigations, disciplinaries, inquests, and criminal charges such as gross negligence manslaughter. Members also have the right to request indemnity for claims arising from professional practice.