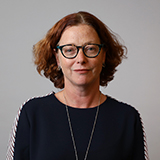 The chancellor Philip Hammond delivered his annual budget on Monday. His unenviable task was to make good on the prime minister's promise of an end to austerity, without raising taxes or increasing borrowing. A lucky reprieve came in the form of forecasts of higher than expected tax receipts, giving him some room for manoeuvre.
While austerity may be coming to an end, the experts all agree that there is more pain to come for most public services. The NHS is the clear winner in public spending at the moment. The Budget confirmed funding rising by £20.5bn in 2023/24. It's a scale of funding growth that most public services can only dream of.
But it's unlikely to feel like a bonanza in hospitals and surgeries next year. A big part of the problem is the narrow scope of the funding increase. It is only for front-line services—where the rubber hits the road and any problems are at their most visible.
The Department of Health and Social Care's budget as a whole is getting a funding uplift of 2.7% next year—below the 3.3% minimum required just to stand still in the face of ever rising demand and cost pressures. And outside the front-line NHS England chunk of the budget, the bits that aren't getting real terms increases, matter hugely.
Public health—that's smoking cessation, drug, alcohol, and sexual health services and health visiting—is hardly marginal stuff. Reducing investment in prevention is clearly going to store up problems for the future and risks adding to growing demand for other NHS services. The medical education and training budget, and capital investment in buildings and equipment, are also excluded. Yet having enough people with the right skills with access to modern, fit for purpose equipment is fundamental to the delivery of care.
In his speech, the chancellor pre-empted the new NHS long term plan, announcing that £2 billion will go on mental health services. It's hard to argue with mental health as a priority for improvement, but again it hits up against the scale of the challenge. That level of extra investment will not make a dent in the huge problem of unmet need. At present only 4 in 10 people who need it receive mental health support. Serious progress towards 7 in 10 getting help, would cost a further £1.5bn.
Beyond the NHS, the chancellor also announced some welcome extra funding for social care, but not enough to match demand and cost pressures. Drip feeding short-term cash injections is not the way to manage this vital public service. Another year of short-term funding will not address the manifest unfairness in a system which leaves those in need without help and provides no protection for people from catastrophic care costs. And the lack of adequate social care will of course continue to impact the NHS.
But most importantly the health of the population is driven by much more than the NHS and social care, essential though they are. Education, local government services, and housing shape the conditions people live in and are hugely important for health. The commitments made to the NHS, defence and international aid leave no scope for increases elsewhere, meaning these crucial services may face further years of cuts. And poverty is a major driver of poor health, yet there are still over £4 billion of further working age welfare cuts planned over the next five years.
In NHS world, the focus is very squarely on the new long-term plan for the NHS. But to safeguard future health and prosperity, the government will also need to address these wider social determinants of health in next year's spending review. It remains to be seen whether the outcome of Brexit negotiations, which will greatly determine how much funding is available in the full government pot, will help or hinder that case.
Anita Charlesworth, director of Research and Economics at the Health Foundation.