Nick DeVito and Ben Goldacre
Background
The US FDA Amendments Act (FDAAA 2007) requires certain clinical trials to report their results onto ClinicalTrials.gov within one year of completion. European Union (EU) guidelines are broader: they require all trials of medicinal products registered on their EU Clinical Trials Registry (EUCTR) since 2004 to report results within one year of completion. Our FDAAA TrialsTracker and EU TrialsTracker show all individual trials that breach these legal requirements. Each week we write about one unreported clinical trial: you can read more background here, and past entries are here.
This week's trial
This week's unreported trial is our first from the EU register: "Is a single dose intramuscular (IM) triamcinolone acetonide injection more effective in treating symptomatic flare in established rheumatoid arthritis than equivalent dose of oral prednisolone?" (2007-006729-28). The trial panned to enroll 58 adult participants with rheumatoid arthritis. The intervention was an injection of triamcinolone acetonide; the active comparator was oral prednisolone. The trial was randomised and single blinded. The primary outcome is disease activity measured by the Disease Activity Score 28.
Clinical discussion
A 2014 review cites a US prevalence of rheumatoid arthritis (RA) ranging from 0.6% to 2% of the adult population. RA patients experience significant morbidity which affects their daily lives and productivity. The same review estimates costs attributable to arthritis in the US at over $100 billion, while a 2017 report estimates that 2.3 million people are living with an RA diagnosis in Europe, with direct annual costs of €3000 to €5000 per patient, and indirect costs of €2000 to €4000.
Managing RA flare ups can help reduce the burden of the disease for patients. Each individual treatment in this trial has been separately assessed in prior research. Low-dose prednisolone is routinely used in the management of RA. Treatment with triamcinolone acetonide injection has also been shown effective for RA. Trials comparing effective treatments are important to understand their relative effectiveness and understand which patients are best suited to each treatment.
Legislative discussion
Our Unreported Trial of the Week series has previously focused on trials from ClinicalTrials.gov which breach the FDA Amendments Act of 2007. This week we are launching a new addition to the TrialsTracker programme: The EU TrialsTracker.
Much like the FDAAA 2007, EU guidelines require results for all registered trials of medicinal products (mainly drugs and vaccines) to be posted directly onto the register. Results must be posted within one year from completion; but some trials, such as those in children, must post even sooner. While the FDAAA 2007 has numerous complex loopholes around which trials are required to report results, the EU guidelines are much clearer: all completed trials, with very few exceptions, are required to post results. Our EU TrialsTracker shows the results status for every trial on the EU Clinical Trials Register. Trials are identified as either due to report, ongoing, or lacking enough information to assess compliance. You can read our full analysis of compliance with EU rules—and how the tool was built—in our BMJ paper out this week.
Using the tracker, you can search for the trials from any sponsor in Europe. The page for Manchester University NHS Foundation Trust contains a range of trials that breach EU reporting guidelines, including the RA trial we are discussing today. Note that while the EU Clinical Trials Register record attributes this study to the Trafford NHS Trust, we have manually normalised sponsor names to account for mergers and acquisitions between companies or, in this case, NHS Trusts.
Like the FDAAA 2007, the EU Guidelines require results to be reported directly to the EUCTR itself, rather than the grey literature, or academic journals. This is with good reason. Registry reports make trial results easily searchable, and registries do not suffer from peer review and editorial delays. Furthermore, while the evidence shows that academic journal reports can commonly be incomplete and inaccurate; and registry reports have been shown to be more complete than journal reports, especially on safety data. In any case, we could not find any additional publications for this specific trial in either PubMed or Google Scholar.
Conclusion
Sponsors are responsible under European rules for ensuring that their trial results are reported and compliant. This unreported trial is sponsored by the Manchester University NHS Foundation Trust. It completed on 30 June 2009. No PI is listed on the trial record. We hope our EU TrialsTracker will help organizations identify and fully report their trials onto EUCTR. We are already receiving positive feedback from many, including academics from the University of Manchester. We hope the sponsor will report the results of this trial soon.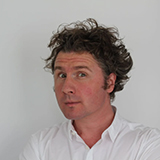 Ben Goldacre is a doctor, author, and director of the EBM DataLab at the University of Oxford. He co-founded the AllTrials campaign for trials transparency.
Competing interests: BG has received research funding from the Laura and John Arnold Foundation, the Wellcome Trust, the Oxford Biomedical Research Centre, the NHS National Institute for Health Research School of Primary Care Research, the Health Foundation, and the World Health Organization; he also receives personal income from speaking and writing for lay audiences on the misuse of science.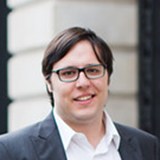 Nicholas J DeVito is a researcher at the EBM Datalab at the University of Oxford.
Competing interests: ND is employed on BG's LJAF grant and is a Naji Foundation scholar at the University of Oxford.