Some tragedies in health arise from complex biological processes; others are born out of political choices, says George Gillett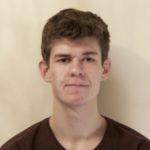 Soon after entering her family home, officials handed Razan al-Najjar's clothes to her mother. Razan, only 21 years old, had been working as a volunteer paramedic with the Palestinian Medical Relief Society in Gaza. Her uniform—white, to identify medical personnel in dangerous situations—had lost its tranquil colour, replaced by a reminder of the horrific circumstances of her death.
When Razan's mother saw her daughter's blood-stained uniform, she collapsed in grief. Razan had reportedly been running towards an injured protestor at the Gaza border, hands raised in the air, when she was shot in the chest by Israeli snipers.
Razan's last post on social media displays her determination to care for those in need. "Hit me with your bullets," she wrote, "I am not afraid." Speaking to a New York Times journalist last month, her fearlessness shone through. "Being a medic is not only a job for a man, it's for women too. We have one goal—to save lives and evacuate people."
Gaza's Health Ministry mourned Razan as a "martyr"—the same language they've used to describe the more than 120 Palestinians killed at border protests since 30 March. The use of such language is often controversial but in this case, even if you put aside sympathy for Palestinians' right to protest, the case for calling Razan a martyr is unequivocal. She was a martyr of the medical community, a martyr of courage in the face of dire circumstances, and a martyr for anyone who believes in an irrefutable right to medical care. 
The same day Razan was killed, thousands of miles away, the medical writer Atul Gawande gave a commencement address to UCLA Medical School. "The foundational principle of medicine, going back centuries, is that all lives are of equal worth," he said. Yet for Palestinians the reality could not be more different.  
Speaking via video link at a World Health Assembly side event last month, doctors from the Islamic University of Gaza described how they are struggling to cope with the number of patients injured in border protests. They believe snipers are deliberately targeting the popliteal region of the body, causing devastating injuries that require complex emergency and reconstructive limb surgery. At times, routine services have been put on hold, with patients requiring pain management and palliative care turned away from hospitals, which lack the facilities or resources to care for them. Most patients are unable to access private facilities because of the harsh economic conditions in Palestine.
Although the world's media have focused their attention on Gaza in recent weeks, these events have only put further pressure on an already strained health system. Doctors have long struggled to obtain medical supplies; shipments into Gaza require approval from customs and the Israeli military—a lengthy process. Many hospitals lack up to half of the WHO's list of essential medicines at any given time, as well as basic products such as disinfectants.
Meanwhile, patients in the occupied territories must request security clearance to leave the region to receive care that is unavailable in Gaza. In 2017, only 54% of Palestinians requesting travel permits for treatments, including chemotherapy and radiotherapy, received them in time for their referral, according to a representative from the charity Medical Aid for Palestinians. For injured protestors requiring surgery the acceptance rates are even worse; only 24 of the 93 applications from 30 March to 10 June had received clearance, often only after human rights organisations lobbied the Israeli Supreme Court.
Applications from children are more likely to be accepted, but only if they travel alone. According to Dr Hend Harb, who works in Gaza, children as young as 10 years old have been told to travel by themselves to undergo major operations after their parents' requests were denied.
Last month, the World Health Assembly debated a resolution on health conditions in Palestine. The resolution called on WHO's director-general to support the development of Palestine's health system and provide technical assistance to meet Palestinians' health needs.
Delegates from the six member states who voted against the resolution—Australia, Canada, Guatemala, Israel, the UK, and the US—had argued that the issue had been politicised.
But their arguments were met with frustration from those working in the region. "We wanted to reach a consensus and we got close, but it seems there are always stumbling blocks," said Dr Gerald Rockenschaub, head of WHO's office in the Occupied Palestinian Territories.
His frustration is understandable. Some tragedies in health arise from complex biological processes, which require decades of scientific research to overcome. Others are born out of political choices. As Dr Akihiro Seita, the health director of the United Nations' Relief Agency for Palestinian refugees, argued, "the politics are the cause of dire health outcomes in Palestine. We shouldn't forget the political side of global health."
The health challenges in Palestine are both acute and chronic, affecting both patients and staff. For the global community, especially the six countries that voted against the WHO resolution, there is a single question to answer. What is the human right to health worth if there is not the political will to defend it?
George Gillett is a student doctor and freelance writer. He tweets at @george_gillett
Competing interests: None declared.