It is a huge disappointment that the review has failed to seize the opportunity to protect doctors' reflections in law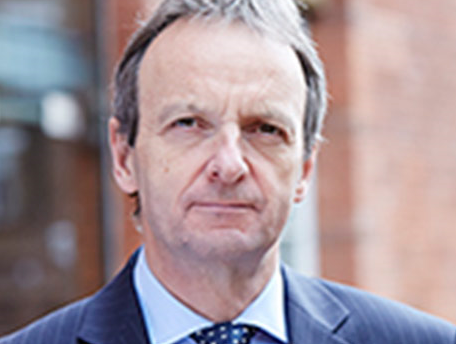 Much was expected of Professor Sir Norman Williams's rapid review of gross negligence manslaughter in healthcare. Announced in the wake of the tragic death of Jack Adcock, the review's goal was to see how learning, openness, and transparency can be protected so that mistakes by healthcare staff are learned from, and not covered up. It would provide clarity on where doctors stood on criminal liability and professional misconduct, the health secretary Jeremy Hunt said.
Like many, we welcomed the review's intention and engaged fully with Sir Norman's evidence sessions. We made clear that the single biggest thing the review could do, so that doctors felt protected when things go wrong, was to make their reflections legally protected.
One of the key concerns for doctors around this case was whether reflections had been used in the criminal court process. Both prosecution and defence in the court case have since made clear that was not the case, and we have confirmed that we will never ask for doctors' reflective notes as part of our fitness to practise procedures.
However, we don't control the actions of courts, and recorded reflections are not currently subject to legal protection. We told the Williams Review that doctors' reflections are so fundamental to their professionalism that UK and devolved governments should protect them in law.
The government could, if it wished to protect doctors, enact that legislation through a draft bill currently before parliament. In doing so it could achieve a step-change in the learning culture so vital to improving patient safety.
So it is a huge disappointment that the review has failed to seize that opportunity. It is reassuring however that the review has endorsed work that is already under way, such as the joint reflective guidance we and others are developing. It is also reassuring that Professor Sir Norman Williams' report confirms that the GMC's use of appeals is not excessive, adding:
"Taken together with the high rate of successful appeals there can be no suggestion that the GMC has used its appeal power inappropriately. Indeed it can be argued that these successful appeals have improved patient safety."
We do not take the decision to appeal lightly, but where we do, we believe our actions have provided greater public safety and maintained public confidence in the profession, all but one of which involved sexual misconduct or dishonesty. However, we believe that a culture of learning applies to the GMC as much as to doctors, and we will reflect on the review's observations.
But those concerns are secondary to the fact that the review has missed the opportunity to support all doctors to provide safe care. We want all doctors to feel confident that they can reflect safely; this recommendation focuses instead on the very small handful of doctors who could be subject to our right of appeal being exercised. It focuses on the end of the process, after the criminal courts have already determined that an offence has been committed and convicted the doctor.

The review could have kick-started a major "reset" in the health service, a new and joined-up approach to how all in healthcare treat the wellbeing and concerns of those who work tirelessly on the front line. For the first time system leaders openly acknowledge the raft of issues that have for a long time been of concern to the profession. There is no doubt that today, doctors feel less supported and more vulnerable working in a system under intense pressure. That's a concern for us all, and one which together we must urgently address. From safe staffing, raising concerns and having them acted on, inflexibility on training, and health and wellbeing, those concerns have never been adequately understood or addressed.
The GMC's work with the health sector to address those issues is well underway. We have made a series of commitments with leaders to work together and address the profession's concerns, including working with the BMA, the medical profession, the four UK governments and others to improve how doctors can register safety concerns when working in under-resourced environments.
We have also asked Clare Marx to examine how cases of gross negligence manslaughter and culpable homicide in Scotland, involving doctors are initiated and investigated. And we have commissioned a major project, led by Roger Kline and Doyin Atewologun, to better understand why some doctors are referred to the regulator for fitness to practise issues more than others.
But the GMC alone cannot bring about the change needed. The opportunity to reset the system rests on us all being prepared to make real changes to better protect doctors.
We are in a pivotal moment, and the chance to make our health system the safest and best must not be missed.
Professor Sir Terence Stephenson, Chair, General Medical Council.