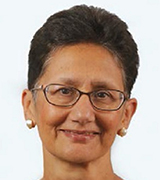 A few weeks ago, the author of a letter to The BMJ suggested that the medical profession has an obligation to argue for "a healthier and more just society". I tweeted my agreement, suggesting that advocating for fit for purpose healthcare systems should also be a moral responsibility for doctors and that there was a case to be made for an amendment to the Hippocratic Oath. This clearly appeared to strike a chord, judging by the number of "likes" and retweets. Here I set out my case in more detail.
The Hippocratic Oath is believed to date back to between the third and fifth centuries BC. It has had a resonance down the centuries because it speaks with clarity about the obligations of a doctor towards his or her patient, and the duty to uphold specific ethical standards, such as those relating to confidentiality and non-maleficence, which remain of paramount relevance to this day. However, it was written at a time when medicine was a transaction between individuals; healthcare systems, services, and the delivery of care by teams did not exist, nor had states and governments accepted they had a role to play.
Today, matters are very different. Effective preventive health requires action by governments, for example, to ensure their citizens are educated and informed about matters related to health, the air they breathe is clean, the water supply and sewage disposal are safe, and vaccination programmes that benefit not just individuals, but also provide population immunity, are in place. Effective disease treatment also requires more than any individual doctor can provide; for example, at the most straightforward level, a doctor today relies on evidence gathered by very large numbers of people, and the availability of safe, quality-assured medicines and technologies. At the most complex level of disease treatment, major surgery, or the effective management of chronic conditions, team-working, and contributions from a wide range of physicians, surgeons, nurses, allied health professionals, and an extensive array of support staff, are required.
Effective healthcare cannot be delivered alone, but requires well-functioning systems and infrastructure, and an adequate, well-trained workforce. There is also clear scientific evidence of the wider determinants of health. The links between poverty, deprivation, and disadvantage and adverse health are not mere associations, but are causally related. The unavoidable conclusion is that the medical profession has a moral responsibility to advocate for healthcare systems that are effective and efficient, and for good preventive measures, equity of access to care, best use of resources, and societal conditions conducive to health. In the context of the times, professional leaders in the UK and around the world, and their organisations, would do well to reflect upon whether they are fulfilling this duty of care.
The Hippocratic Oath as it currently stands addresses only a part of the ethical obligation of today's doctors, if the wellbeing of patients is truly to be their foremost concern. It is time to update the Hippocratic Oath, to fit it for 21st century healthcare.
Neena Modi is a professor of neonatal medicine, Imperial College London. She is also past president of the Royal College of Paediatrics and Child Health.
Competing interests: None declared.