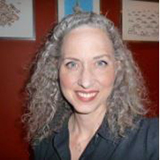 27 April 2018 marks fifty years since the Abortion Act was implemented in England, Wales, and Scotland, allowing women and their doctors to terminate a pregnancy legally. The British Pregnancy Advisory Service (BPAS) opened its doors on the same day, and we have since helped thousands of women every year to terminate unwanted pregnancies safely and with dignity. As we mark this milestone, there is change in the air, and hope that a new climate may be achievable, which puts patients—not politics—at the centre.
Despite growing public support for women's access to abortion, anti-choice politicians have remained determined to undermine services. In 2011, Conservative MP Nadine Dorries almost succeeded in banning abortion providers from undertaking pregnancy-options counselling, on the basis that those working in the service could not be trusted to provide impartial advice and support.

In 2012, the then health secretary Andrew Lansley ordered an unannounced inspection of every abortion clinic in England, only to be accused of chasing headlines when it emerged that this had not been prompted by any concerns for women's health or wellbeing. In 2013, his successor Jeremy Hunt MP called for an urgent review into the Crown Prosecution Service's decision not to prosecute doctors, following the Daily Telegraph's "sex-selection sting." In 2015, Fiona Bruce MP attempted to criminalise women and their doctors if the sex of the fetus was a factor in the decision to end a pregnancy. 
The We Trust Women campaign for decriminalisation, led by BPAS, was launched in 2016 as a direct response to these attacks—to say enough is enough. If we are to safeguard the future of services, abortion must be removed from the criminal law and the whims of anti-choice politicians, and subjected instead to the same robust regulation as all other medical procedures. It can no longer be used as a tool for political point-scoring.
Two years into the campaign, there is a sense of real progress. 2018 is more than a milestone for abortion care—it is a turning point. British medical bodies, far from remaining on the fence, have rallied behind abortion providers, adding their voices to the call for decriminalisation. The Royal College of Midwives, Royal College of Obstetricians and Gynaecologists, British Society of Abortion Care Providers, Faculty of Sexual and Reproductive Healthcare, and British Medical Association have all come out in favour of a new, progressive regulatory framework, publicly pledging their support to We Trust Women. Lesley Regan, President of the RCOG, said of their decision:
"I strongly believe that the College has a responsibility to protect women's health by ensuring access to this key healthcare service… The adoption of this position statement is another example of the RCOG standing up for the rights of women and girls on the issue of abortion."
Doctors in training have also been galvanized. Concerned by the lack of medics trained and willing to provide abortion care, and the consequences that this can have for women's health, Doctors for Choice UK has planned a London conference to inspire the next generation of clinicians, and secure the future of abortion provision in this country.
Meanwhile, Westminster has sent a clear signal of support. In March 2017, MPs voted in favour of decriminalisation—approving the first pro-choice bill to be read in the House of Commons for fifty years. The bill did not progress due to the subsequent general election, but nonetheless the show of Parliamentary approval was significant. It is not the only sign that MPs support progress: YouGov polling has found that only 17% of MPs support the imprisonment of women who end a pregnancy without legal authorisation. So perhaps the question is not whether abortion will be decriminalised, but when?
Of course, there is still much work to be done. Northern Irish women still cannot access abortion care in their own country. Women in England and Wales still cannot take misoprostol at home for early medical abortion, despite ample evidence that it is safe, effective and more acceptable than use in a clinical setting. A shortage of skilled, willing doctors in hospital settings who can provide abortions means some women with medical complexities have no option but to continue unwanted pregnancies that may harm their health. Meanwhile, political attacks—including recent attempts to dramatically extend the right to conscientious objection and to ban abortions for fetal anomaly—continue.
Wide support for abortion access, both from the British public and from the medical community, has never been stronger. The stigma that has been associated with this field of medicine—fuelled by years of political attacks, the systematic maligning of providers by the media, and attempts to prosecute medical professionals—is finally beginning to crumble. In its place, there is hope for a new framework that protects, not prosecutes, women and their clinicians.

Patricia A. Lohr is medical director for the British Pregnancy Advisory Service. Twitter: @lohrpa