Every week this new series will uncover an unreported clinical trial
Karolina Wartolowska, Nicholas J DeVito, Ben Goldacre
Background
The US FDA Amendments Act (FDAAA 2007) requires certain clinical trials to report their results onto ClinicalTrials.gov within one year of completion. Our FDAAA TrialsTracker shows all individual trials that breach this legal requirement. Once a week, we write about one unreported clinical trial: you can read more background here.
Trial NCT02752646
This week's unreported trial is "Tolerability and Toxicity of Topically Applied Nepafenac 0.3% vs Ketorolac 0.5%" (NCT02752646).This is an open-label randomised trial with parallel assignment, investigating how well patients who have undergone a cataract surgery tolerate two approved nonsteroidal anti-inflammatory drugs (nepafenac and ketorolac) applied as eye drops, combined with a topical antibiotic and steroid. The study enrolled 200 patients and completed on 1st March 2017. The two publications listed on ClinicalTrials.gov as associated with this trial are actually both reviews published well before the trial began (in 2003 and 2005).
Discussion
According to the WHO, cataract is the leading cause of blindness. Because people live longer, the prevalence with cataracts will increase: the National Eye Institute predict 50 million cases in the US by 2050. Cataract surgery is one of the most common elective procedures, with over 389,000 operations in the UK in 2010 at an estimated cost of £995 million a year. It generally has good outcomes, but postoperative inflammation and discomfort are common (Flach et al 1998).
This unreported study is one of the largest ever conducted on the subject, as large as the largest RCT in the current meta-analysis: its results would potentially provide conclusive evidence nepafenac is better tolerated than the standard ketorolac. That meta-analysis found 11 trials: it concluded that these two drugs had similar efficacy, but that nepafenac was better tolerated. However, there is some outstanding uncertainty: this review did not include tolerability results from a trial by Duong et al (2007) which reported that ketorolac resulted in better patient satisfaction; however, some concerns have been raised regarding that trial's methods (McCulley 2008). This new unreported trial might therefore help resolve the outstanding uncertainties.
Conclusion
This trial was sponsored by MDbackline LLC in collaboration with Alcon Research. The PI is Dr. John A Hovanesian of the UCLA Jules Stein Eye Institute. We hope the investigators will share the results of this trial soon.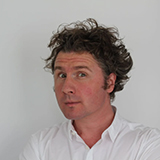 Ben Goldacre is a doctor, author, and director of the EBM DataLab at the University of Oxford. He co-founded the AllTrials campaign for trials transparency.
Competing interests: BG has received research funding from the Laura and John Arnold Foundation, the Wellcome Trust, the Oxford Biomedical Research Centre, the NHS National Institute for Health Research School of Primary Care Research, the Health Foundation, and the World Health Organization; he also receives personal income from speaking and writing for lay audiences on the misuse of science.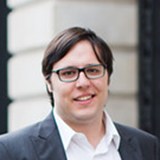 Nicholas J DeVito is a researcher at the EBM Datalab at the University of Oxford.
Competing interests: ND is employed on BG's LJAF grant. 
Karolina Wartolowska is a doctor and post-doctoral researcher at the EBM Datalab at the University of Oxford.
Competing interests: KW is employed on BG's LJAF grant.