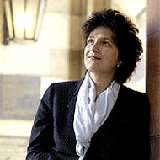 The regulations extending GP practice boundaries now make it possible for GP practices and trusts to compete for primary care patients from any part of England. The relationship between patients, their GP practice, and their local services in their local area is being radically altered because practice lists are now a unit of currency in the marketplace as they are the basis for allocating all resources to Clinical Commissioning Groups (CCGs).

As NHS trusts and GP practices compete for patients to expand their practice lists they will in turn influence the composition of CCG populations and their funding allocations on the basis of patients enrolled on the practice list. In 2016/7 CCG funding comprised £76 billion for core services of which £4.2 billion was expenditure on primary care services. If patients move to a practice which is not a member of the CCG of their area of residence then the money and responsibility for most of their care moves too. Competition for GP lists switches the locus of decision making for commissioning and the planning and funding of all services from CCGs to provider members which include GP practices.
As trusts and practices compete to recruit more patients outside of their CCG area, CCG practice lists will no longer align with or reflect the local population, or the needs of the CCG area, and money will move accordingly. Provider members with large lists and financial clout will have more power and influence over commissioners and their decisions. Some practices will go to the wall and some CCGs will face serious financial deficits as patients and money flow out.  
Take Babylon's GP at Hand service, which is an online digital GP provider offering "24 hour access to an NHS GP within minutes." It is a public-private partnership between an NHS GP practice and private healthcare provider Babylon. It was launched in November 2017, and its NHS blue logoed adverts are plastered on the walls and tubes of every underground station in London. GP at Hand now has five clinics across London and is actively recruiting patients from multiple CCG areas.
The number of patients registered with the NHS practice has increased from 2,500 in April 2017 to 24,651 as of 5 March 2018, most (75%) are aged under 35 years and most (75%) are resident outside the CCG in North West London—i.e. young, fit, healthy and mobile patients. In other words GP at Hand is cherry picking: Hammersmith and Fulham CCG makes clear that the service may not be appropriate for "patients whose needs require effective integration with other local services, multidisciplinary team working, or very personalised care planning. They list examples of patients who this service may not be appropriate for on their website.

NHS England's fact sheet on GP at Hand does not tell patients that moving to a practice which is not a member of their local CCG risks jeopardising not only their own access to care, but access to hospital and primary and community services for all residents in the CCG area. In the long term some CCGs will lose out when patients move to a practice that is a member of a different CCG. In the short term the CCGs whose GP provider members are enrolling out of the CCG area lose out because there is no financial mechanism to make automatic (in-year) adjustments for rapid changes to list size for CCG allocations and primary care budgets. Such a mechanism would in any case destabilise CCG budgets as CCGs are funded and contract for services in advance and on the basis of their populations at the beginning of the year.  
NHS England's formal objection to GP at Hand resulted in the planned roll out to nine sites in Birmingham, London, and Manchester being limited to five in London until a three month evaluation had been conducted to ensure there are no unintended consequences.
Although plans to roll out Accountable Care Organisations also appear to have been put on hold for now, these other initiatives or "workarounds" suggest that plans to end clinical commissioning groups (and, indeed, commissioning) as we currently know them are well underway. Capital investment strategy is driving provider mergers and competition for practice lists. In 2017, the Department of Health made a £100 million fund available to trusts to build their own GP premises and 27 trusts have applied to date. In addition, many trusts are buying out GP practices and their premises and salarying GPs. 

The government is also making public funds and private finance available to GP practices to create federated practices. These are large super practices comprising multiple clinics, straddling multiple CCGs and areas through the Department of Health owned Community Health Partnerships company and Project Phoenix, the new version of Local Improvement Finance Trust (private finance). 
Allowing GP providers to compete for patients across England results in cherry picking and risk selection and undermines social solidarity and equity. The effect of cherry picking is to atomise and individualise risks and make fairness of resource allocation not only impossibly complex, but all but impossible. Sicker, unhealthier, poorer, and older and unregistered patients may end up being concentrated in practices that are members of CCGs with fewer resources to commission services including primary care. And the knock-on effect for remote and rural areas is serious if young commuters move their whole budgets from their CCG area of residence to urban CCGs near their place of work. Meanwhile, unregistered patients have no voice in commissioning decisions as they are not counted in the resource allocation formulae.
Enrolment and disenrollment from practice lists through the Patient Choice Scheme has the potential to create enormous instability in CCG resources and begs the question as to how CCGs can plan for services including emergency care when provider members are driving the composition of CCG lists, populations, and their resources. The logic of a CCG disappears when CCG populations and resources no longer align with the resident population in their area and when health budgets can in theory constantly shift from one CCG to another by virtue of patients enrolling and disenrolling through the practice list, further undermining the planning and arrangement of services. The direction of travel is portability of individual whole patient budgets to ACOs—which will be membership organisations as in the US.
Until a national consultation on ACOs has been undertaken informing patients about how the funding and locus of decision making for their services may change when they move from one practice and CCG to another, and setting out the implications for local accountability and entitlement to services, NHS England should make secondary regulations restoring practice boundaries and aligning them with their local CCG or local authority area. They should stop NHS Trust and corporate takeovers of general practice, end competition for practice lists, and halt all CCG and Trust mergers and plans for STP developments.
Allyson Pollock is professor of public health at Newcastle University.
Competing interests: Allyson Pollock is one of a number of proposed claimants who have written to the Secretary of State for Health to enforce the right to a full public consultation before any measures are taken to create ACOs.