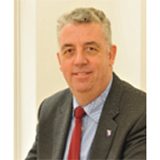 The current state of play of UK medical careers is a cause of great concern. The car-crash of events that surrounded the introduction of a new contract for junior doctors in 2016 has left all parties weary, damaged, and tribal.
Medicine has always been a fulfilling career with rewards offered by few others. It is an attractive option for many young people, with application ratios for medicine higher than almost any other career. Despite this, applications to study medicine by students from England has fallen 15% in the past five years. Student fees, which leave many with around £80 000 of debt, are likely to be related.
After qualifying the challenges facing trainees are considerable, though this is more the case of the summative effect of various issues than any issue alone.
Post-graduate medical education has evolved from an apprenticeship with summative examinations to a series of interval examinations and multiple formative assessments. The latter has created an industry of e-portfolios, and work-based assessments with annual regional review. The laudable aim of these tools is to increase the time and focus of trainer/trainee interactions. It has created an enhanced audit trail of the relationship, but not necessarily improved the quality of training. With so many online assessments the challenge of proper emphasis grows ever greater.
An educational landscape that has become increasingly burdensome coupled with immense work pressures has resulted in more doctors choosing not to progress beyond their foundation years or leaving the profession before completion of higher specialist or vocational training. Although the increased opportunity to train and then work in less than full time posts is to be welcomed, we must acknowledged that this too has reduced the number of hours of clinical time available to the NHS.
However, the greatest challenge that we face is the "offer" we advertise to doctors in training—a situation only worsened by the recent damaging contract dispute. In the last century the implied contract within the profession was one of intense study and service provision as a junior, offset to a large degree by the  professional independence and little regular out of hours activity when a consultant. This form of delayed gratification served both parties satisfactorily for 50 years or so.
However, the increase in patient numbers, complexity, acuity, and the need to ensure a truly 24/7 service has not only increased the intensity of training posts, but similarly increased the burden for consultants of both in and out of hours work. When seen from the perspective of most trainees the "greener grass" of a consultant post appears to look like a very tired lawn. The gradient of reward to effort ratio appears to have become very slight.
I propose two non-pecuniary amendments to the next consultant contract to address this issue.
Firstly, the issue of work/life balance must be addressed. This is an issue of importance to everyone, not just millennials. Those of us in our sixth decade of life also value such things.
If someone works a higher proportion of evenings, nights, and weekends then the  recompense needs to be as valuable as an evening, night, or weekend. It is poor reward indeed to work a Sunday and be rostered off the following Wednesday. Similarly extra payment is a weak currency when compared to companionship, hobbies, and relationships.
Equity, I suggest, is better served by linking regular out of hours working with annual leave entitlements. In this way laboring at weekends and nights is offset by increased leisure at the time chosen by the doctor, to do with as they wish, but with the potential for this time to be used in exactly the same way as the time that was lost. Obviously this would, in the short term, create more rota gaps, but these could be filled with only a fraction of the money currently spent on locums. Moreover the enhanced recruitment and retention would reduce the dependency on locums in a very short time. Such an arrangement would be particularly attractive to medical couples with young families as the need for childcare in holiday times would be reduced.
Secondly we need to recognise that earlier appointments and later retirement ages mean that consultant careers have increased from 20 years to 30 years.
We have already experienced a loss of study leave time and budgets to the point that most practitioners are lucky to be able to attend one short conference a year. This compares unfavourably with posts in other parts of the English speaking world where study leave allowances are much greater. However, more significantly I think we need to enable and promote paid sabbaticals for permanent staff every five years. Such opportunities to study and experience other workplaces, systems, and procedures would re-invigorate staff and enable them to return with knowledge and enthusiasm to improve their own institutions while simultaneously enriching their careers and developing their practice.
Churchill once said that the American's could be counted upon to do the right thing, but only once they had exhausted all other possibilities. It seems to me that we have reached that very position . . . will the protagonists oblige?
Clifford Mann is a consultant in emergency medicine to Taunton & Somerset Hospital. In 2016, he was appointed national clinical advisor (A&E) at NHS England and in 2017 was appointed GIRFT National Clinical Co-Lead for NHSI. He is the immediate past president Royal College of Emergency Medicine. Twitter: @DrCJM
Competing interests: I am member of the BMA.