It would be sad and ironic if the main legacy of this year's Winter Olympics is to advance unhealthy eating and obesity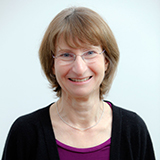 This year's Winter Olympics in Pyeongchang, South Korea, opened on 9 February with a ceremony that focused on peace, passion, and harmony, with Koreans from the North and South entering under a unified flag. For an event that celebrates many of the world's fittest and most talented sports competitors, however, it did not give much of a nod to health.
Aside from the wonderful sporting spectacle, it remains a mystery why the organisers choose as some of the event's biggest sponsors global purveyors of foods and beverages that are anathema to the message and culture of healthy living and sportsmanship, which has been generated by centuries of Olympic Games.
Like many previous Olympics, both summer and winter, this Winter Games has several commercial partners and sponsors. Among these is Coca-Cola, a worldwide Olympic partner, and McDonald's, which is a sponsor of this year's Olympic Winter Games. This observation is not new: it was raised during preparations for London 2012, when commentators pointed out that despite a key aim of the Olympic legacy being to create a more physically active, healthier public, the food and soft drinks available at Olympic venues were dominated by junk foods and sugar sweetened beverages. Since London 2012, we have seen Sochi 2014 and Rio 2016, which both failed to change this situation.
How can the Olympic Games maintain the apparently contradictory stance of promoting and celebrating the improvement of elite physical performance in a myriad of sports, while feeding its spectators—both on the ground at the events and worldwide through mass media exposure—a constant offering of excess in the form of junk foods and drinks?
The International Olympic Committee says it "has long recognised that it has a significant advocacy role to play in the promotion of sport and physical activity at all levels around the world." Indeed, London's bid for the 2012 Olympics drew heavily on its plan to promote sport and get the nation moving. Prior to the outcome of London's successful bid to host the games, a health impact assessment [1] analysed both the positive and negative potential consequences of the games: clearly, the hope was that the outcome would be good for population health, but the experience of history indicated that this was less than likely. 
Not even a year after the London Olympics took place, concerns began to surface that the promised health legacy had not been achieved, with early data suggesting that participation in organised sport had fallen and that cuts to local government were hitting funding for sports clubs and facilities. The longer term outcomes are still being tracked, although other positive achievements, such as improved transport infrastructure, were noted.
The games take place against a backdrop in which obesity is recognised by the World Health Organization (WHO) as a global epidemic, and most people in the world live in countries where obesity causes more deaths than being underweight. WHO has estimated that 39% of adults aged 18 years and over were overweight in 2016 and 13% were obese. In 2011 the UN political declaration on noncommunicable diseases committed to advancing the implementation of the WHO Global Strategy on Diet, Physical Activity, and Health. This includes, where appropriate, introducing policies that promote healthy diets and increase physical activity in the entire population. But where is the action?
The WHO statement is strong on aspiration, but weak on implementation. To have a meaningful impact, it will take not only action from WHO but, most importantly, commitment from the world's governments. Disappointingly, but perhaps unsurprisingly, such commitment has been scarce and—as has been well argued elsewhere—WHO has limited clout, and neither effective incentive nor sanction to ensure action by the world's leaders. ​
South Korea last hosted the Olympics in Seoul in the summer of 1988. It is hard to believe it now, but data on the prevalence of obesity are not available for that time. Although South Korea still has one of the lowest rates of obesity in the OECD, the country has seen this steadily increase since monitoring began in the 1990s. About 30% of the population are now obese or overweight, and this is projected to increase by a further 5% within 10 years. It would be sad and ironic if the endorsement of Coca-Cola and McDonalds at the 2018 Winter Olympics helps to promote South Korea—or any country—up the world's obesity league table.
Buroni A. Rapid health impact assessment of the proposed London Olympic Games and their legacy. 2004. London Health Commission and the London Development Agency.
Fiona Sim is a public health physician and GP. She is a special adviser to the Royal Society for Public Health and a visiting professor at the University of Bedfordshire. She is also the joint editor in chief of Public Health and was appointed OBE for services to public health in 2015.
Competing interests: I am the chair of the independent medical advisory panel at Drinkaware UK.