The Global Fund partnership is an important mechanism for transferring funds from national, multilateral, and private donors to low and middle income countries to assist in the fight against AIDS, tuberculosis, and malaria. Most of the Global Fund's contributions come from governments, although there has long been private sector interest in engagement with the Fund for the benefits this might bring them. [1]
Since the global financial crisis of 2008, the Global Fund has experienced difficulty in sustaining the flow of donor funds, despite the continuing burden of disease associated with these three diseases.
Initiatives by the Global Fund to attract corporate funding inevitably raise important questions regarding conflicts between private interests and public responsibility. The most recent instance is the Global Fund's announcement, at the 2018 World Economic Forum, of three new partnerships with Lombard Odier, Heineken, and Unilever. [2]
The partnership with the Swiss bank Lombard Odier will develop new financial products that will allow investors to maximise the tax benefits associated with corporate philanthropy. [3] Tax avoidance and tax competition already have a punishing impact on fiscal capacity in countries dealing with AIDS, TB, and malaria. Reducing corporate tax is a further assault on public revenues and public funding for effective public health protection and universal health coverage.  
The new partnership with Heineken will draw on the brewer's expertise in marketing and distributing alcohol to assist the Global Fund in its "last mile" distribution. [4] However, it has been widely criticised for legitimising the role of the alcohol industry as a partner in implementing sustainable development solutions. The alliance with the alcohol industry could undermine alcohol policy implementation in Africa and interventions to reduce alcohol-related risky behaviour. It also weakens the message that harmful use of alcohol increases the risk factors of both HIV and tuberculosis. [5]
The new partnership with Unilever will assist the Global Fund in financing the protection of young women from HIV/AIDS, while advertising Unilever's soap. [6] The role of hand-washing in preventing AIDS, TB, and malaria is minor compared with sexual exploitation and gender-based violence (reflecting inequality between women and men), poor housing, a lack of urban infrastructure, and weak health systems. Unilever's stable of brands includes a huge range of junk food brands (chocolates, ice creams, and sugar rich highly processed food products) which contribute to the epidemic of non-communicable diseases and has a role in deforestation to supply palm oil. The paradox is that HIV treatment renders sufferers more susceptible to diet-related NCDs.
It seems that the Global Fund believes that it can address the challenges of AIDS, TB, and malaria while accepting funds from corporate investors and the alcohol and food industries. But are the Global Fund's important efforts in fighting AIDS, TB, and malaria worth the risks that private partnerships might bring to health systems, alcohol policy implementation, and NCDs?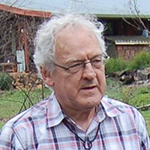 David G Legge, La Trobe University, Melbourne and Peoples' Health Movement.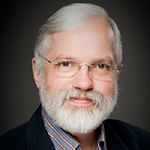 Ronald Labonte, University of Ottawa and Peoples' Health Movement.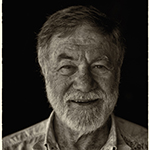 David Sanders, School of Public Health, University of the Western Cape, South Africa and Peoples' Health Movement.
Competing interests: None declared.
References:
GBCHealth. Global Fund Private Sector Delegation 2017 [Accessed 3 Feb 2018]. Available from:

http://www.gbchealth.org/wp-content/uploads/2018/02/PSD-Overview-Benefits_Dec-2017.pdf

Benn C. From Davos, the Power of Public-Private Partnerships 2018 [Accessed 3 Feb 2018]. Available from:

https://www.theglobalfund.org/en/blog/2018-01-26-from-davos-the-power-of-public-private-partnerships/

.

Lombard Odier. Lombard Odier and the Global Fund join forces to expand private investment in Global Health 2018 [Accessed 3 Feb 2018]. Available from:

https://www.lombardodier.com/contents/corporate-news/media-releases/2018/january/lombard-odier-and-the-global-fun.html

.

Heineken NV. Global Fund and HEINEKEN Enter Into Partnership to Fight Against Infectious Diseases in Africa 2018 [updated 26 Jan 2018; Accessed 3 Feb 2018]. Available from:

http://www.theheinekencompany.com/media/media-releases/press-releases/2018/01/2164014

.

Joint Open Letter: Concern Regarding Global Fund Partnering with Heineken 2018. [Accessed 3 Feb 2018]. Avaible from: http://iogt.org/open-letters/joint-open-letter-concern-regarding-global-fund-partnering-heineken/

Unilever. Five big announcements we made at Davos this week 2018 [updated 25/01/2018; Accessed 3 Feb 2018]. Available from:

https://www.unilever.com/news/news-and-features/Feature-article/2018/five-big-announcements-we-made-at-davos-this-week.html

.