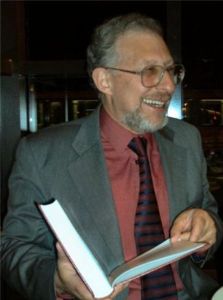 My list of medical anniversaries in 2018 is restricted to those that are multiples of 50 years. Thus, I have not included, for example, the 40th anniversary of the first test tube baby, Louise Brown; nor the 40th anniversary of the poisoning, supposedly with ricin, of Georgi Markov; nor the 60th anniversary of Ian Donald's description of the diagnostic use of ultrasound; nor the 70th anniversary of the National Health Service Acts; nor the 90th anniversary of the 1928 Amendments to the 1925 Dangerous Drugs Act, which made cannabis illegal; nor the 175th anniversary of the killing of the Prime Minister's private secretary, Edward Drummond, in Whitehall by Daniel M'Naghten.
The anniversary list does include the following topics:
chemistry (discovery of strychnine and ergotamine);

therapeutics and toxicology (blood transfusion; the Chicago poisonings with antimony potassium tartrate, tartar emetic);

infectious diseases (the Picardy sweat; the Spanish flu; discovery of

Leptospira icteroides; 

the birth of Ignaz Semmelweis

);

new institutions (the Royal College of Physicians; Merck & Co; the City Chair of Materia Medica and Department of Materia Medica in the University of Edinburgh);

new publications (Pharmacopoeia Londinensis;

Cancer Ward

).
Words also have anniversaries. Listed at the end are words whose earliest recorded instances, as given in the Oxford English Dictionary (OED), have anniversaries this year. For example, the term "angina pectoris" was first used by William Heberden in a lecture, "Some Account of a Disorder of the Breast", given at the Royal College of Physicians on 21 July 1768 and published in the Medical Transactions of the College in 1772 (pictured below). Heberden's wording suggests that he coined the term. Earlier examples (antedatings) are highly unlikely.
However, the OED, thorough though it is, does not always list the very earliest uses of words, and antedatings can sometimes be discovered. For example, the earliest instance of "chickenpox" listed in the first (1889) and second (1989) editions of the OED was from editions of William Chambers' Cyclopedia, dated 1727–1738. In 2000, searching for something else, I found a much earlier instance, in Richard Morton's Puretologia or Exercitatio de Febribus Inflammatoriis (1694): "… quod Variolae istae (quod primo monui) erant maximae Benignae eae scil. quae vulgo dicuntur Chicken-Pox", an instance of an English word used in a Latin text. Since then, the lexicographers have unearthed an even earlier instance, now included in the online edition of the OED (updated December 2012), from Mercurius Politicus (1658). Even earlier instances may be there to be discovered.
Anniversary words concerned with words include:
perfluence (1568), a flow of words, logorrhoea;

word-mongering (1768), first recorded in a letter written by Laurence Sterne, discussing his definition of the word "blockhead" (pictures);

spuria (1918), spurious works, words, etc.
None of any of those here, I hope.
Some medical anniversaries in 2018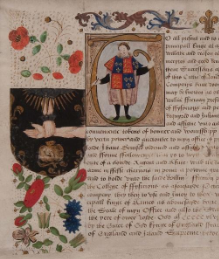 1518
Foundation of the Royal College of Physicians of London by Henry VIII; the founding charter was signed on 23 September; the first President was Thomas Linacre (1460–1524)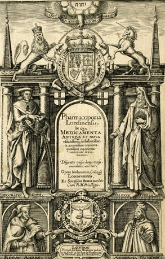 1618
Publication of the Pharmacopoeia Londinensis; it was translated into English by Nicholas Culpeper in 1649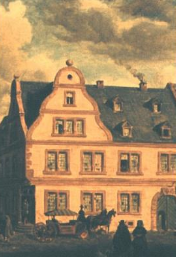 1668
Merck & Co founded by Friedrich Jacob Merck in the Engelapotheke in Darmstadt, Germany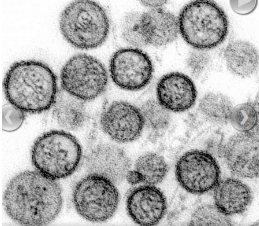 1718
First appearance of the Picardy sweat, suggested to have been due to hantavirus
1768
Foundation of the the City Chair of Materia Medica and Department of Materia Medica in the University of Edinburgh, under Professor Francis Home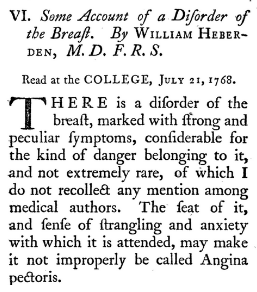 1768
William Heberden coins the term "angina pectoris" in a lecture at the Royal College of Physicians
1818
James Blundell (1790–1878) describes blood transfusion
1818
Birth of Ignaz Semmelweis, 1 July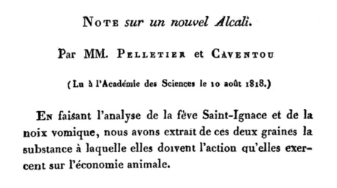 1818
Discovery of strychnine by Pierre-Joseph Pelletier (1788–1842) and Joseph Bienaimé Caventou (1795–1877) in the Saint Ignatius bean (Strychnos ignatia) and Strychnos nux vomica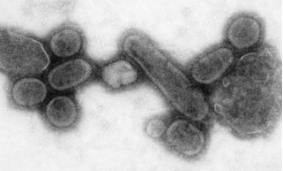 1918
Pandemic of influenza, the so called "Spanish flu" (Photocredit: Cynthia Goldsmith; Content Providers(s): CDC/ Dr. Terrence Tumpey/ Cynthia Goldsmith)
1918
The Chicago restaurant poisonings, in which customers who tipped poorly were given antimony potassium tartrate (tartar emetic) in their food or drink; the mixture was called a Mickey Finn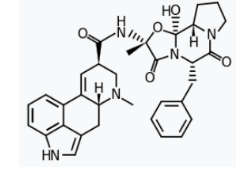 1918
Isolation of ergotamine from Claviceps purpurea by Arthur Stoll at Sandoz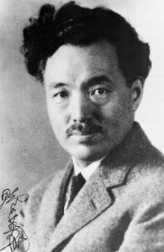 1918
Hideyo Noguchi discovers the spirochaete Leptospira icteroides and incorrectly believes it to be the cause of yellow fever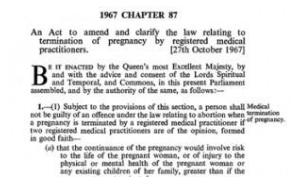 1968
The 1967 Abortion Act takes effect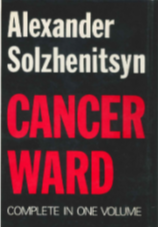 1968
Publication of Cancer Ward by Alexander Solzhenitsyn (born 1918)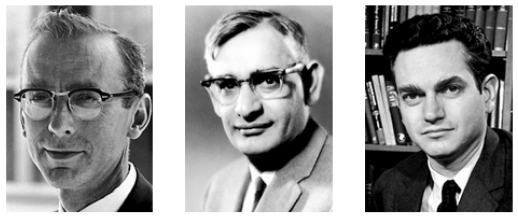 1968
The Nobel Prize in Physiology or Medicine awarded to (from left to right) Robert W Holley, Har Gobind Khorana, and Marshall W Nirenberg "for their interpretation of the genetic code and its function in protein synthesis"
1968
The UK Medicines Act 1968
Lexicographic anniversaries in 2018 (numbers in parentheses are the total numbers of new words in the indicated years)
1568 (400): kinkcough (whooping cough)
pillock (the penis)
scurvy-weed
1618 (345): pharmacopaea [sic]
pharmacopaean (a physician knowledgeable about drugs or skilled in pharmacy)
phlebotomist
quadriceps
1668 (399): bismuth
galenic
iatrochemist
medulla oblongata
paresis
pneumonic
pulmonary
rachitis (rickets)
1718 (152): bunion
pneumopleuritis
reabsorption
witch doctor
1768 (268): angina pectoris
lockjaw
malaise
sphenomaxillary
1818 (640) : ante-mortem
Hippocratism
lithia/lithium
mania a potu (delirium tremens)
meconic acid
podology
selenium
1868 (912): acneform
alveolitis
gangliopathy
Graves's disease [sic]
hypermetropia
left-brained
nebulization
oesophagoscope
opiomania
paraglobulin
pneumograph
polyarthritis
pseudohypertrophic
retroperitoneum
symptomology
syphilosis
Tenon's capsule
Vinca
1918 (372): anorchidism
autosomal recessive
barbital
biosynthesis
dibenzanthracene
erythropoiesis
extrovert [sic]
heparin
hormonology
Mickey Finn
Microglia
mucormycosis
neoarsphenamine
neuropsychiatry/ic
neurosurgical
osteocyte
peptidase
pneumoventriculography
thoron
thyroxin [sic]
ventriculography
X disease (Murray Valley encephalitis)
1968 (419): aerobics
alloalbuminaemia
phakic
pneumoventriculography
pre-med
procaine
radon
sociopathy
spongioblastoma
allotransplant
anephric
autoinducer
biocompatibility
biogenicity
comedogenic
coronavirus
Epstein–Barr virus
flurazepam
immunostimulatory
leukovirus
magnetoencephalogram
mammograph
Marburg virus
medazepam
mediastinoscopic
megavitamin
minipill
nanomolar
orthomolecular
oxprenolol
paramenstrual
phytomedicine
pimozide
Pontiac fever
prodrug
pupillometrics
rifampin
somatotroph
sotalol
telemedicine
tranexamic acid
tubulin
vitrectomy
xenotransplant
Jeffrey Aronson is a clinical pharmacologist, working in the Centre for Evidence Based Medicine in Oxford's Nuffield Department of Primary Care Health Sciences. He is also president emeritus of the British Pharmacological Society.
Competing interests: None declared.