The health sector needs to learn how to work with patient leaders, says Tessa Richards.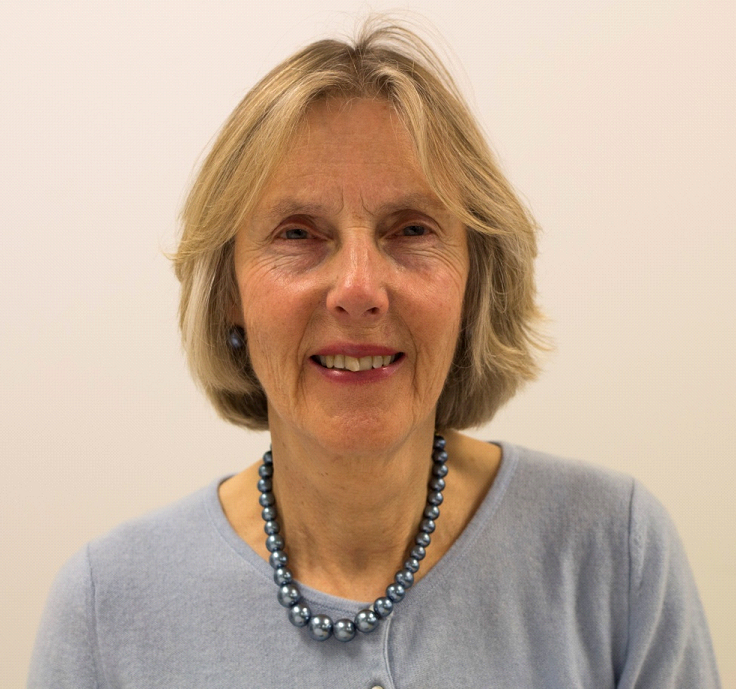 Two years ago the Health Services Journal (HSJ) published an inaugural list of the Top 50 "Patient leaders." In the absence of an agreed definition the judges plumped for individuals whose "experience of care, exemplary personal qualities, and courage had led them to drive change in healthcare." The BMJ has toyed with the idea of producing its own international list, but who to choose? In the course of implementing our patient partnership strategy, working with and reaching out to patient and carer communities,  #PatientsIncluded meetings, and patient led social media, it's clear that innumerable people fulfill the HSJ's criteria for patient leaders. Less clear is whether health systems have the know-how to work with them to capitalise on their energy, insight, and commitment.
Of course, there is nothing new about patient leadership. In the 1980's HIV/AIDS activists in the US took their protest about the rigidity of clinical trials to the gates of the National Institute for Health to achieve change. In an interview 30 years on Anthony Fauci, former director of the National Institute for Allergy and Infectious Diseases at NIH, said that, "the best thing I did…was to embrace the activists. Instead of rejecting them, I listened to them."
Now health systems, not least the UK, have legislation to back the move to engage and listen to patients, and work with them to improve healthcare. Co-production has become a buzzword and healthcare professionals and policy makers are urged to promote and embed it in all spheres from health research to the design and delivery of services. There are plenty of illustrative examples of co-produced initiatives, and guidance on how to mount them; but co-production remains a science in evolution and is not yet a mainstream activity.
The health sector needs to learn how to work with patient leaders
This frustrates patient leaders. David Gilbert, one of only a small handful of patient directors working in NHS Trusts, and who made the cut for the HSJ list, says:
"There's not much point in training patient leaders unless there are meaningful opportunities for them in decision-making roles, rather than 'being involved' in a project or committee. Unless we have 'Patient Directors' 'patient CEOs' etc, then we can't change the way the NHS works."  
At a recent "Patient Leadership Summit" meeting in London the message was more positive. Jonathan Hope, also on the HSJ list, described his role as co-chair of a programme aimed at improving the care of patients with renal failure led by NHS England and the UK Renal Registry. An evaluation of the programme has shown it has not only raised awareness of the condition but improved systems and delivery of care.
The difference between most efforts to involve patients in quality improvement and genuine co-production is large and entails a sea change in mindset and practice, suggested Susan Herring, director of Nursing Networked Care, at Royal Berkshire Healthcare NHS Foundation Trust. With refreshing honesty she admitted that in the past, the Trust's involvement of patients had been "tokenistic," and the people they recruited lacked recent experience of being patients and were not representative of the population that the Trust serves.Think white middle class retirees.
Moving from "involvement"  to "co-production"
Three years ago the Trust decided to actively recruit, select, and train patients to become leaders, in a similar way that leadership training is provided to clinicians. "We recognised that patients [in common with clinicians] need training to acquire the confidence, knowledge, and skills to work at strategic, and operational level as well as at the bedside," she said.
The patient leaders training course was co-designed with patients and applicants invited via hospital posters, outreach to GP practices, and the NHS jobs site. Shortlisted candidates were interviewed and underwent psychometric testing. Around 35 are now working in 28 different projects within the Trust.
"We have patient leaders sitting on our accountable care systems, attending chief executive meetings, participating in our digital hospital groups (where they are often ahead of the curve) and on consultant interview panels—and the CEO has a patient mentor."
By being selective on who gets taken on for training and offering training modules out of hours the Trust has been able to recruit a cadre of people more representative of the demographic and ethnic make-up of the  local community; and with the skills and motivation to draw in other voices, particularly from less privileged and marginalised groups. The Patient leaders are paid expenses but work on a voluntary basis and feedback on their work has been very positive, Herring said.
The economics of co-produced care
But neither positive feedback nor a belief that co-production "is the right thing to do" will guarantee ongoing financial support for initiatives, warned Daniel Farag, director of Nesta's Health Lab. "While we know that people powered health is the only sustainable way forward for a health system in crisis, clinical commissioning groups want to know what cost savings they can expect from investing in training patient leaders, providing peer to peer support, health coaching and so on. We need to show value for money. "Evidence that this is the case is accumulating, he said. "The estimated annual net savings from implementing peer support and self-management education in the 'Realising the Value' programme, was £4.5bn." 
As working with patients has become the direction of travel and its cost saving potential evident, commercial companies are stepping in. WEGO Health is a digital broker which connects what they term "expert" patients with the many organisations now seeking them. It offers patients advice on how to grow their online presence and also leadership training courses.
The fact they have around 100 000 patients on their books is testimony that patients are not only keen to use their experience to help others. With lives disrupted by illness, many have to rethink livelihoods too.
Tessa Richards, The BMJ  
**Twitter debate: We will be running a Twitter chat discussing this issue on 31 January 2018 at 8pm London time. Please join us @bmj_latest**