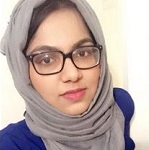 Traumatic events–including major and minor incidents, near misses, death, and major disability–prompt strong emotional stress responses in healthcare professionals [1].
Following its success in military services, debriefing among healthcare teams is being used more and more frequently in emergency departments and intensive care units after traumatic events. Unfortunately, despite the potential advantages to patient safety and to the promotion of a no blame culture, conducting debriefs is often low on the priority lists of other specialties.
We can all recall unsuccessful cardiac arrest scenarios while being on call. You leave the scene wondering what happened and whether anything more could have been done. Debriefing here could help with understanding, with instilling the confidence to raise concerns, and research shows that it improves the quality of resuscitation which ultimately leads to improved patient outcomes [2].
Other examples of "traumatic events" where debriefing would be useful include situations involving abuse, violence or aggression, and human or technical error causing death or disability [1].
It comes as no surprise that we often cope with traumatic incidents by separating our emotions from our clinical minds. The fact that such events have the potential to impact significantly on healthcare professionals is usually overlooked.
A cross-sectional survey of 1464 doctors in the UK showed that 76% had encountered an adverse event or a near miss which had affected them personally or professionally. [3] Many of these doctors also reported that there were very few sources of formal support available to them at this time [3]. Further research shows that interdisciplinary debriefing after traumatic or critical encounters promotes resilience and recovery in the individuals involved [4].
Debriefs offer a chance to discuss emotions and reflect in a safe space. We can unravel the stressful event, voice concerns, and identify new ways to improve outcomes [5]. An effective debrief will also encourage individual participation in debriefing, reflection, and analysis of future adverse events [6].
Better awareness of debriefing in a clinical environment, and recognition of events after which debriefing would be helpful will increase our drive to organise and conduct debriefs, and will contribute towards a healthy work environment for all healthcare professionals.
Sadaf Karim Sulaiman is a Core Surgical Trainee, CT1 at the University Hospital Southampton NHS Foundation Trust, Southampton, UK
Competing interests: None declared
References
  Vaithilingam N, Jain S, Davies D. Helping the helpers: debriefing following an adverse incident. The Obstetrician & Gynaecologist. 2008;10(4):251-256.
  Wolfe H, Zebuhr C, Topjian AA, et al. Interdisciplinary ICU cardiac arrest debriefing improves survival outcomes*. Crit Care Med 2014;42:1688-95.
  Harrison R, Lawton R, Stewart K. Doctors' experiences of adverse events in secondary care: the professional and personal impact. Clin Med (Lond). 2014;14(6):585-590. doi: 10.7861/clinmedicine.14-6-585.
  Harrison R, Wu A. Critical Incident Stress Debriefing After Adverse Patient Safety Events. The American Journal of Managed Care [Internet]. 2017 [cited 21 November 2017]; Available from: http://www.ajmc.com/journals/issue/2017/2017-vol23-n5/critical-incident-stress-debriefing-after-adverse-patient-safety-events
  Arnold C, Dadiz R, Weinschreider J. Coming to the Table: Debriefing for patient safety [Internet]. www.Albany.edu. 2017 [cited 22 October 2017]. Available from: http://www.albany.edu/sph/cphce/nyspqcpublic/nyspqc_webinar%20_debriefing_for_patient_safety.pdf
  Critical Incident Stress Debriefing From a Traumatic Event [Internet]. Psychology Today. 2017 [cited 21 November 2017]. Available from: https://www.psychologytoday.com/blog/crimes-and-misdemeanors/201302/critical-incident-stress-debriefing-traumatic-event