The media have a longstanding interest in "avoidable deaths" in hospital. Recently, a particular reporting focus was on variation in mortality at the weekend. Predictably, this caused major controversy.
Most care given in hospitals is to use the CQC's jargon—"safe and effective." Undoubtedly, there are systemic problems that influence outcomes and mortality, and occasionally things do go wrong. Data from cohort studies show that at any one time, 30% of patients acutely admitted to hospital are likely to be in their last year of life. In addition, a proportion of patients present acutely unwell, with an illness or trauma that they may not survive despite being given the best care available.
Hospitals are (usually) reserved for the sickest patients, and whatever doctors do, some will die. However, unexpected deaths should always be thoroughly investigated.
St George's University Hospitals NHS Foundation Trust, where I work, is one of the first trusts to use the mortality review framework of the Royal College of Physicians (RCP), that assesses comprehensively all deaths that occurred over a period of six months. We would like to encourage others to do the same. We have no reason to believe that the first six months of our review are not representative, but we will continue to monitor this as we review this every six months.
We have all received training, and one of us (NK) is a national trainer. We tried to review every death in our trust and have now completed a review of more than 80% of deaths that occurred within a six month period. Deaths are rare in our trust, and rates do not seem to be consistent with the threshold of 3% of admissions quoted in a research paper in The BMJ. 
We learnt that we needed a minimum number of reviewers to ensure we could cover the numbers of deaths. We also needed additional analyst and audit support to design and maintain the data collection. Every death was a learning opportunity, even those that were expected or unavoidable. The lessons learnt enabled us to instruct junior doctors in how to certify a death or report a death to the coroner. As independent reviewers, we provided real time feedback to consultant colleagues—any problems can then be investigated promptly. We informed bereaved families of the review process, aiming to resolve any problems as early as possible. The proportion of deaths associated with significant care issues that we identified was less than 2%. We found great variation in the time taken to make DNACPR decisions and discussions before death.
As St George's is a major trauma centre and cardiac and neuroscience tertiary centre, we will always admit acutely ill patients with non-survivable insults and injuries. Nearly 10% of our deaths followed out-of-hospital cardiac arrests.
We also wanted to link any learning to the recognition that a patient is deteriorating and raised early warning scores to ensure that care was escalated in a timely and appropriate manner, including consultant level reviews.
We would like to encourage earlier DNACPR discussions where appropriate and specific treatment escalation plans—for example, by using the ReSPECT tool or similar. We keep trying to learn learn from errors by being transparent and open and by talking to each other, as well as relatives and patients, as early as possible.
To us, comprehensive assessment and transparency seem the best way to learn from possible mistakes.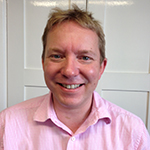 Ollie Minton, Macmillan consultant in palliative medicine, St George's hospital
Nigel Kennea, associated medical director for mortality, St George's hospital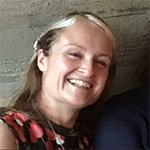 Serena Haywood, consultant developmental paediatrician, St George's hospital
Kate Hutt, Audit lead, St George's hospital
Competing interests: Nigel Kennea is now a national trainer for the royal college mortality reviews.