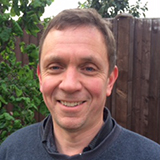 Asking "What matters to you?" rather than "what's the matter?" has become a clever bit of reframing within the health service, intended as a phrase to re-imagine the relationship between healthcare provider and those who use services. And to get us to focus on the real needs and wishes of those with health conditions.
But be careful. Context is all. And the devil is in the detail of how it is asked, who asks it, with what intent and whether there is the capacity to do something about it.
—
June 1986: Geneva, prior to the World Health Assembly. I was 24, excited, and working with a network of professional and patient organisations lobbying for better pharmaceutical use internationally. With my good friend, the late great, Andy Chetley, we had written "Problem Drugs" an activist's guide to better use of medicines in developing countries. My life was on the up. I was hob-nobbing with delightful people to help save others from the evil big pharma empire. I knew what mattered to me (having fun) and to the world—cocky, is another word for it.
June 1990: Four years into my nightmare psychiatric experiences, after a breakdown in 1987. I was on 24/7 suicide watch, and had consumed many of the medicines I had warned others about. A doctor came into the ward and tugged at the curtain rail. His behaviour was odder than mine. "What are you doing?" I asked. He replied "Just checking what matters, that you can't do anything stupid."
Removing ligature points as a measure of reducing psychiatric in-patient suicides was "hitting targets and missing the point." Three friends went on to die in different and unmeasured ways. He knew what mattered to me (or so he thought) and for the health service.
I still wonder whether my friends would be alive if someone had asked "so, what matters to you?" and me and my three friends could have spoken about the unsafe ward environment. Instead they locked the doors at night and made it feel even more like a pressure cooker.
June 1991: A junior doctor yielded at last to my request for "counselling" and opened a door onto an old linen cupboard. We sat down across ten feet of space. Between my jabber and blabbering, he asked me what mattered most "Thanatos or Eros?" I had no idea what he was talking about. He said, "it will be interesting which you will choose: Death or Love." I later saw him in the canteen reading his "Beginners Guide to Psychoanalysis."
That night, once again, I lay my frenzied head on a nylon pillow. I thought about what mattered—not much, especially after that appalling encounter.
June 1992: Somewhere in my physiology I was getting better. I wasn't feeling better, but I was doing more. Dangerous. I had some energy to walk a few hundred yards further, read one more page in a book, watch TV for a few more minutes before my mind and body crumbled. Dangerous because I projected into a limitless future—If I will be able to do more, yet still feel like hell, what's the point. I might as well die.
June 1993: Yup, still there. And there was Dr Ikkos. Consultant psychiatrist. "I hear you used to do work in the field of pharmaceutical policy and were a community development activist in developing countries. I see you are a good writer, and used to teach doctors about the side-effects of drugs". He was talking to the ghost of me. "What matters to you David?" We listened into the wind, and the sound of cars coming and going in the car park. "I liked that work…" I heard the ghost whisper. "Maybe you can help me" he said. He got what mattered.
September 1993: I walked into Napsbury Hospital with Dr Ikkos to deliver a talk to his medical students on pharmaceutical policy and the benefits and risks of psychotropic medicines (the evidence and my experience).
I got up in front of an audience of future doctors and they listened to what mattered to me—to how the medicines I had taken had ballooned me in size so that I was even more bereft of confidence; to how the environment on the ward was making me feel more unsafe; to how I had lost my identity because I was unable to do what mattered most—write and campaign on health issues.
Sometimes "care and treatment" is about a professional thinking more about life and less about what the "service" can offer. I walked into that vast Victorian asylum as a patient and walked out a professional and a human. Because one doctor had dared to ask "what matters" and, more importantly had listened. And, even more importantly had done something about it.
He had prescribed a treatment that had taken me beyond the citadel walls. And had freed me. Thank you, Dr Ikkos. What you did… mattered.
David Gilbert, Patient Director, Sussex MSK Partnership (Central). This blog was written in a personal capacity.
Competing interests: None further declared.
David writes at futurepatientblog.com and can be found on Twitter at @DavidGilbert43.