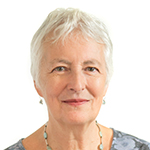 We've known for several decades that sharing evidence and decisions with patients leads to better care, but it's still rare for patients to be given written information about treatment options and a chance to discuss their preferences. While few clinicians openly disagree on the desirability of this approach, practical barriers can appear insurmountable—lack of time, lack of skills, lack of tools, or misperceptions about what patients want. What can be done at a policy level to overcome these difficulties?
This question was the subject of much discussion and debate at the International Shared Decision Making conference in Lyon, France, last week. Conference attendees were presented with a special issue of the German Journal of Evidence and Quality in Health Care (ZEFQ) giving an up-to-date overview of the state of shared decision making around the world, with contributions from 22 countries.
Slow but steady progress has occurred since ZEFQ first looked at this topic 10 years ago, especially in Australia, Canada, France, Germany, Italy, the Netherlands, Spain, Switzerland, UK and USA, where academic researchers have led the way and shared decision making is now emerging in policy agendas. However, the most spectacular progress was reported from two relatively new entrants to the field—Norway and Taiwan.
Norway's comprehensive strategy to promote shared decision making operates at national, regional, and clinical levels. It includes ministerial leadership, political engagement, patients' rights legislation, development of patient decision aids, agreement on quality standards, investment in health portals, communications training for clinicians, outcome measures, and clinical guidelines that focus on choices rather than recommendations. A national council is currently being established to coordinate these initiatives.
Taiwan launched its national shared decision making programme only last year following wide consultation with patient and professional groups, but their energy has been most impressive. They have already developed 174 patient decision aids, 57 of which have been accredited according to internationally agreed criteria and uploaded onto an online platform. Training courses have been developed and 165 hospitals (a third of the country's total) are now actively involved in promoting shared decision making, including developing and displaying campaign materials (videos, posters, websites and educational activities), offering training sessions for clinical staff, encouraging the use of patient decision aids, and evaluating their efforts with questionnaires to patients and providers.
Challenges faced by those working to promote shared decision making were discussed at a conference workshop. People told of patients' rights laws that are enacted but not communicated, rendering them useless; of funding bodies seeing shared decision making as a tool for cutting costs, thereby undermining its expansion; and of failures of cultural understanding that leave minority groups disengaged and disempowered. It's early days for this movement in places such as West Africa, Argentina, Brazil, Chile, China, Iran, Israel, Malaysia and Peru, but green shoots are beginning to appear even there and various people are working hard to encourage them.
We heard about many inspiring examples, including a Danish hospital that is rolling out shared decision making throughout its cancer oncology department, including patient decision aids and patient-reported outcome measures; strong leadership from the Dutch Federation of Patients' Organisations working together with professional organisations to promote greater public understanding of evidence and uncertainty; and a ground-breaking series of shared decision making demonstration projects funded by the Health Foundation in the UK.
Efforts like these have to be rooted in the local context—there's no such thing as an implementation blueprint that will work everywhere—but conference attendees saw huge potential for more sharing of experiences across countries, for example of curricula and training modules, patient decision aids, quality standards, and outcome measures. Useful material can be found on the website of the Ottawa Health Research Institute and in the Health Foundation's person-centred care resource centre, but neither of these claims to be comprehensive.
Participants were divided about whether the best way forward was to form a new society to coordinate efforts or to aim for a stronger voice in existing societies. Either way will require effective leadership and sufficient resources to move the field further and faster if shared decision making is to become mainstream.
Angela Coulter works in the Health Services Research Unit at the University of Oxford and for the Informed Medical Decisions Foundation. She is a trustee of National Voices and a member of The BMJ's Patient Panel.
Competing interests: Angela's full declaration of competing interests can be found here.