John Appleby unpicks the good news and the bad news for the NHS and social care from the 2017 spring budget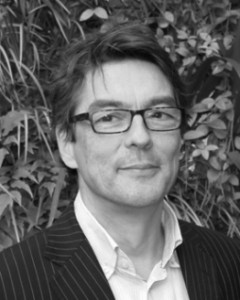 There were three bits of news for health and social care in the Chancellor's Spring Budget: more money for social care, extra funds for capital projects in the NHS, and a review of future social care funding promised in the Autumn. Three cheers perhaps? (Or possibly good news and bad news?)
The good news is that starting from this April local authorities will get an additional £2 billion for adult social care spending over the next three years, with an additional £1 billion from April followed by £700 million in 2018/19 and £300 million in 2019/20.
This could mean that, in real terms, by 2019/20, adult social care spending will be broadly back to where it was a decade earlier in 2009/10.
The bad news is that even if all the new money is actually spent on social care (and we won't know that until after the event given the way local authority spending decisions are made) it comes too late for many people who have been excluded from publicly funded social care services over the last few years as local authorities grappled real terms cuts in their budgets. Despite being a priority for local authorities, between 2009/10 and 2016/17, spending on social care fell by 7.5% in real terms and the number of older people receiving care packages fell by over 400,000.
And despite the new short term funding boost, the fact is that it will still fall short of the demands placed upon it as the number of older people needing support continues to rise and the need to stabilise the fragile homecare market becomes increasingly urgent.
However, the Chancellor also recognised that short term funding boosts and the ad hoc funding support for social care via the NHS budget are not sustainable and announced a review of care funding to be published in a Green Paper later this year. Whether this will "put the system on a more secure and sustainable long term footing" remains to be seen. By one count this Green Paper will be the 13th review of social care funding since 1998.
There was also some good news for the NHS. In recognition of increasing waiting times in A&E, £100 million additional capital funding will be made available to the English NHS from the April to invest in measures to manage demand for A&E services. The bad news however is that this funding will not stretch very far (it's equivalent to around £700,000 per trust with a major A&E department) and is in danger of missing the point. The troubles with A&E waiting times are not so much demand at the front doors of emergency departments (attendances continue to remain relatively flat) but rather the overcrowding and poor flow of patients in the rest of the hospital resulting in blockages in patients needing to be admitted from A&E. In January this year for example, nearly 80,000 patients were stuck between A&E and a bed in hospital—over 50% more than the same month last year and an all-time high.
Finally, some more capital will be made available—£325 million over three years, with more promised this Autumn—to support local sustainability and transformation plans (STPs) across England. While the NHS will welcome any additional cash, the sums pale somewhat when set against the total planned capital spend of over £14 billion over the next three years, or the fact that this financial year over £1 billion was transferred from the capital budget to help prop up overspends on the revenue budget.
The extra funds will help, but the bigger financial picture this year, next year, and beyond 2018/19 is likely to be continued difficulty for both health and social care.
John Appleby is the Director of Research and Chief Economist, Nuffield Trust. He is a visiting professor at City University and Imperial College, London.
Competing interests: None declared.