An excessive focus on systems, policy, and performance without talking about the people involved can exclude, undermine, and disillusion those we want to bring about change in the NHS, says Billy Boland.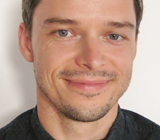 It's been a while since I graduated from the Bevan programme at the NHS Leadership Academy, but I still manage to benefit from it in unexpected ways. It's the relationships that I developed there that I think have been the lasting reward for me. People who are inspiring can have a turn of phrase or a way of putting things that can have real impact on others and how people look at the world around them. Even in a tweet. I was lucky enough to have Mike Chitty (@mikechitty) as my group facilitator on the Bevan programme. Mike has since gone on to become Head of Applied Leadership at the NHS Leadership Academy.
I was scrolling through my newsfeed just before Christmas and came across this tweet from him:
"When we demand change, sustainability, transformation and improvement we risk failing compassionate and inclusive leadership."
I've no idea why he chose to share that advice but it's been bouncing around my head for ages. Personally, I'm completely committed to quality improvement. It makes perfect sense to me. Who would argue that it's not the right thing to do? I find it energising, aspirational, and a way to keep motivated and focused on making positive changes. But I know too that being overly evangelical about it can be distancing and off putting for people.
The truth is that most of the real change we are seeking in health services is not about creating new treatments or interventions. It's about the "how" of delivering the care that we have. Our main NHS resource is our people. And so, if we want to have an impact on the quality of care that we deliver then we would do well to do what we can to enable NHS staff to do their best work.
Given the immense strain that the NHS is under it is common to witness change and transformation done in a way that overlooks the needs of staff, even though it is usually well meant. An excessive focus on systems, policy, and performance without talking about the people involved can exclude, undermine and disillusion those we want to bring about such change. NHS colleagues are intelligent and educated. They work under pressure making difficult decisions and asking tough questions. That is what we want them to do. It serves no purpose to avoid these questions at times of stress and "demand" compliance, or see those who ask questions as trouble makers or not team players.
The beauty and strength of the NHS lies in its diversity. Services evolve positively when they listen to a range of voices, not just those that support the view of those driving change or compliance. Of course, not everything can be agreed, and consensus is not always possible. But we should seek to understand where others are coming from, and reflect on our own approach in light of this. Reflective leaders are amongst the best.
It's sometimes said that "people come and go," but in my experience systems and processes seem to come and go more often. We need to remember that our people are our greatest asset. If we force or demand action that does not make sense or excludes people, then we may not achieve the outcomes we seek. Good quality improvement engages others, and lifts people up. I've yet to see a change that should not be approached like this. Do your best to bring people with you.
Billy Boland is a consultant psychiatrist and associate medical director for quality and safety at Hertfordshire Partnership University NHS Foundation Trust. You can follow him on Twitter @originalbboland.
Competing interests: None declared.