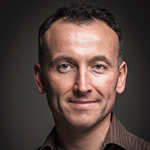 On Tuesday 24 January, Jeremy Hunt, the Secretary of State for Health gave evidence to the Health Committee of the House of Commons about how he plans to handle Brexit for health and social care.
This was the first hearing in the Health Committee's inquiry into Brexit and health and social care. You might think that health is one of those areas relatively little affected by Brexit, but think again; consider the tens of thousands of vital health and social care workers from the EU; the reciprocal health coverage for people travelling to other EU countries; the licensing of medicines and medical devices, clinical trials, or public health protection such as air quality legislation, food safety, and protection for workers such as the working time directive. These are just some of the issues identified by the Committee through this inquiry.
Last week, though, Hunt was at pains to highlight Brexit as "a moment of change and opportunity" for the health service; a catalyst to do things better. The primary example he gave was on expanding training and career opportunities for the health and social care workforce, aiming to ensure that the UK is self-sufficient in health and social care professionals. Brexit might also give an opportunity to review professional regulation, such as putting in place competency and language testing for health professionals, he said. European health and care workers may be comforted by his stated aim of ensuring certainty on their rights to remain within the UK—and permanently, not just as an interim measure until the UK trains more of its own staff. And all workers can be reassured by his commitment that there would be no watering down of current employment protections, including the working time directive.
Hunt was also remarkably clear on one other point: the UK will no longer be part of the European system for licensing medicines. Apparently, the government views being part of the European licensing arrangements as incompatible with our national sovereignty, though Hunt would like to have some close form of equivalence, such as mutual recognition of licenses.
On other things, though, Hunt was much less clear.  What if there is no deal (and after all, the Prime Minister has said that no deal is better than a bad deal)—what contingency planning is there for continuity of care, or import of medicines, or handling costs of patients being treated abroad? Hunt would not say—he assured the Committee that contingency planning is underway, but no-one is allowed to see it, in case it undermines the negotiations. How will the Department of Health be involved in the negotiations—and how will it cope, given that the department is actually losing hundreds of staff this year? Hunt is confident that not only will the department handle Brexit, it will somehow do so at the same time as handling winter pressures, local service reforms, and with nothing being slowed down or reduced. What immigration regime will allow social care workers to remain and to come into the UK, given that at the moment, social care salary levels are below the threshold required for such immigration? Nothing is yet decided. And on some things, the Secretary of State was entirely silent; there was no mention of the impact of Brexit on health inequalities, or the "I can't get to see my GP" problems with local services that came up so often in the referendum campaign.
This is only the start of a process—for the Brexit negotiations, certainly, but also for the Health Committee's inquiry.  There is a list of the areas that the Committee has identified—if you think that areas have been missed, or have other concerns that the Committee should raise, please do post your comments, or use the hashtag #HCBrexInq. The next evidence sessions will be at the end of February.
Nick Fahy is a senior researcher at the University of Oxford and a specialist adviser to the Health Committee for their inquiry into Brexit and health and social care