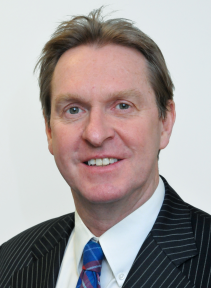 Donald Trump has big pharma in the crosshairs. Using classic #TrumpSpeak, the soon to be 45th President of the United States hinted recently that Medicare, the biggest buyer of drugs in the US, could soon be able to negotiate drug prices directly with the pharmaceutical industry.
This is something big pharma has spent years and millions of dollars in trying to prevent. According to Trump, the pharma industry "has been getting away with murder . . . we're the largest buyer of drugs in the world and yet we don't bid properly and we're going to start bidding and we're going to save billions of dollars." Unusually, given the current combative nature of domestic politics here in the US, his idea has also been espoused by political opponents including Bernie Sanders and Hillary Clinton. Although short on detail, Trump's comments caused big pharma to lose almost $25 billion in market value the same day.
Even before this latest "Trumpism," pharma already seemed to see which way the wind was blowing, with big players Allergen and Novo Nordisk announcing last year that price rises will be capped below 10% for 2017.
In reality, however, there are major barriers preventing direct governmental involvement in drug price negotiations—not least that it is currently illegal. In 2003 Republican lawmakers barred the federal government from interfering with negotiations between drug manufacturers and private insurers with the so called "noninterference clause" in the Medicare Prescription Drug, Improvement, and Modernization Act.
So if he's to succeed in using this approach to influence drug costs, Trump will have to persuade Congress to agree to a change in the law—no small undertaking, especially given the opposition from some Republicans. Until now reviews of using a federal approach to lever better deals from big pharma have also agreed consistently that federal involvement would have a negligible effect on spending because large health insurers and pharmaceutical benefit managers have strong incentives to negotiate discounts—both to control their own costs and to attract enrolees, including Medicare beneficiaries with lower premiums.
It is more likely that as president Trump will score political points by "encouraging" some pharma companies to move their manufacturing bases back to the US to create jobs—the mantra of the #MAGA ("Make America Great Again") campaign. For pharma this may be sweetened by tax incentives to reduce the costs, as well as the time burden, of bringing their products to market.
American psyche is such that individual choice (and therefore access) should not be influenced by the federal government, and the decisions about treatment options are between a patient and their doctor.
At the embryonic stage of the Affordable Care Act in 2009, the then Governor of Alaska, Sarah Palin, sparked huge controversy with her comments about federally imposed "death panels" becoming involved in end of life decisions. Although now considered to be fake news, her intervention had a major impact in creating negative perceptions about government involvement in healthcare choices. The US system has created the world's largest army of lobbyists, and if Medicare announced in the course of negotiations with pharma that it wasn't, for example, going to cover a new chemotherapy drug that it perceives not to be cost effective, there would likely be political meltdown.
Not everyone in the forthcoming Trump administration dislikes big pharma. Trump's nominee to head the Department of Health and Human Services has been in the spotlight recently after it came to light that he had been buying shares in pharma companies while introducing legislation that could be beneficial to the industry. It's been reported that he also subsequently received sizable campaign contributions from one of those companies.
After the inauguration on 20 January, pharma will be holding its collective breath—waiting, like everyone else, to see if Donald Trump's bite is as bad as his bark.
David Kerr wears many hats—physician; editor of Diabetes Digest; and founder of DiabetesTravel.org, a free service for travellers with diabetes, and Excarbs.com, which focuses on exercise and insulin. He is director of research and innovation at the William Sansum Diabetes Center in Santa Barbara, California, and mHealth lead for the Diabetes Technology Society (unpaid). You can follow him on Twitter (@GoDiabetesMD).
Competing interests: The author has no relevant competing interests to declare.