The Doctor's Book Club
Emma Donoghue's Room
And I a smiling woman.   
I am only thirty. 
And like the cat I have nine times to die.
—Sylvia Plath "Lady Lazarus'
In 2008, a mysterious emergency room appearance of a young girl with kidney failure led to a gruesome discovery. As the Austrian investigators learned, over the span of 24 years Josef Fritzl imprisoned, tortured, and raped his daughter in the secret basement of his house; the young girl was one of 7 children fathered through this forced incestuous relationship.
Emma Donoghue's Room (2010), loosely based on the events of the Fritzl case, explores a similarly horrific story. The novel chronicles the life a precocious 5-year-old boy named Jack and his mother, referred throughout the novel simply as Ma. Told from Jack's perspective, the book focuses on the banalities of his daily life inside Room. But as the reader quickly comes to realize, Room is not simply a child's vision of the universe; it is the entirety of Jack's world. Jack and Ma live in a tiny backyard shed where Ma has been held captive for 8 years after being kidnapped as a teenager.
Despite the horror of the story's events, Jack's voice colors the novel with the innocence of childhood. What Jack describes as his exciting daily routine—hygiene time, "scream" time, adapted versions of classes such as physical education—crystalize into the claustrophobic setting of the novel. After all, gym is a series of sprints around a rug-sized space that takes place beneath a small skylight, the only connection that Room has to the outside world. Yet despite the horrific circumstances, Jack appears somewhat oblivious to the reality of his world mainly due to Ma's relentless attempts to provide him with a "normal" life.
But if the first part of the novel is a story of Jack and his mother's physical captivity, the second half describes the experience of emotional imprisonment. Through a series of daring and petrifying events, Jack and Ma manage to escape. But the novel's tragedy extends far beyond the shed as the task of surviving outside of Room proves to be more difficult than inside of it. Jack's adjustment to the outside world is aided by childhood ignorance, but Ma's world is defined by a life to which she can no longer return. Life after trauma, she discovers, can never be fully restored.
As victims of a high-profile case, Jack and Ma enter the public sphere and become the focus of both sympathy and expectation. Though Ma is continuously reminded that life should now be easier, she points out that "it's actually harder" since when the "world was eleven foot square it was easier to control." In the outside world, her life is no longer her own. She is judged for continuing to breastfeed Jack, for her parenting choices, or for Jack's existence altogether. Even Ma's father, visiting her in the hospital for the first time, refuses to interact with Jack simply saying, "I can't be in the same room. It makes me shudder."
Indeed, outside of Room, people's need to establish an explanation for tragedy centers on an easy target: blaming the victim herself. To make sense of the horrific events, the world quickly transforms Ma from victim to perpetrator. In a televised interview, Ma is asked by a callous host, "Did you ever consider asking your captor to take Jack away… every day he needed a wider world, and the only one you could give him got narrower." This interrogation, coupled with persistent victim blaming experienced by Ma, leads her to have an emotional breakdown and ultimately attempt suicide.
In this way, Room is an intricate study of trauma and the difficult recovery process—a process often hindered by the very people who aim to help. And navigating the obstacles to surviving after trauma, Donoghue demonstrates, is a complicated and profoundly individual process. For Ma and Jack, the possibility of closure also comes in an unexpected way.
One day, Jack asks to go back to visit Room. Despite her reticence, Ma agrees. Accompanied by the police officer who rescued them from captivity, Jack enters the shed, but "it's all wrong. Smaller than Room and emptier and it smells weird… 'I don't think this is it,'" Jack says to Ma, "Has it got shrunk?" Walking out, Jacks looks in for the last time: "It's like a crate, a hole where something happened. Then we go out the door."
In Room, as in life, the door out is never clearly shown. There is no prescription for how one should cope with or overcome trauma, just as there is no prescription for how one should endure it. Pain and recovery has to come on each individual's own terms.
Next Month:
We will discuss Viet Thanh Nguyen's The Sympathizers 
Questions to consider:
-What does the novel suggest about the nature of torture? Can it permanently change a person?
-How do we interpret testimonies produced during moments of extreme pain?
-Waking up in the hospital after a nearly fatal injury, the protagonist is told, "Remember that the best medical treatment is a sense of relativism." In what way is this true? In what way is it a limited concept?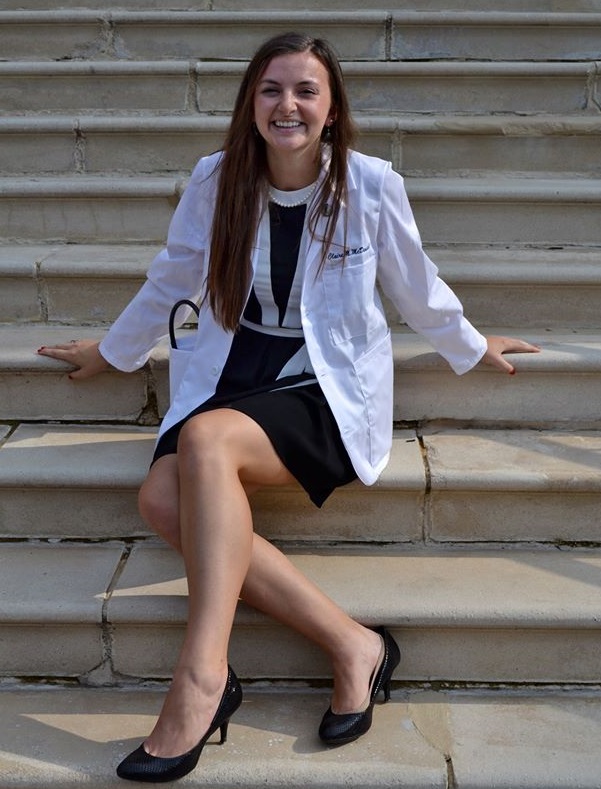 Claire McDaniel is a third year medical student at Georgetown University School of Medicine in Washington, DC, participating in the school's Literature and Medicine Track. Additionally, she is an MBA candidate at Georgetown University McDonough School of Business.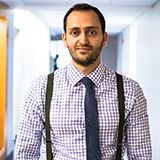 Daniel Marchalik is a urologist at MedStar Washington Hospital Center in Washington, DC. He directs the Literature and Medicine Track at the Georgetown University School of Medicine and writes a monthly column for The Lancet.