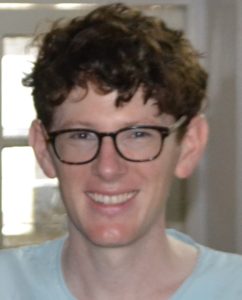 I pinch my patient's abdomen with toothed forceps to check his spinal anaesthesia has worked and I feel I should pinch myself. I am about to start an inguinal hernia repair using a sterilised mosquito net.
After completing my foundation training, I was keen to work abroad. I had a simple set of criteria: a surgical job, a developing country with a low HIV prevalence, and somewhere my English would be understood. I have now been in Uttarakhand, Northern India, for three months and have fallen in love with the country, the hospital, and the job.
With a shortage of doctors and few patients able to afford specialist care, in rural India the doctors have become generalists. The two "generalist" general surgeons who supervise me perform fasciotomies, caesarean sections, skin grafts, and open pyeloplasties with as much talent as when they perform laparotomies for typhoid perforation or TB bowel obstruction. I am in awe of how skilfully they manage the abundance of surgical problems that greet them each day. I am privileged to learn from their vast knowledge and experience.
Resources are available here but are often financially out of reach for the patient and the hospital. In a popular Indian TED talk by Dr Devi Prashad Shetty, a cardiothoracic surgeon with an interest in public health, he says that "solutions which are not affordable are not solutions." It was by adopting this attitude that I was able to justify the 40 pence sterilised mosquito netting over the 40 pound Prolene mesh for my patient's hernia repair.
This limitation of resources in rural India has fostered an impressive culture of problem solving. One of our patients had a pneumothorax and needed a 3-way chest tube with wall suction. We weren't able to locate it at the local medical store and the patient was deteriorating. My consultants set about making one using three glass jars, some saline, and some rubber tubing. One of them later shared his insight: "Necessity is the mother of invention." If this attitude of resourcefulness would fit into a glass jar I would take it home.
Language is obviously one of the barriers I face when communicating with patients in India, but it's not the only one. One afternoon, I stood watching my consultant have an animated conversation with two family members of a patient who had just had a laparoscopic cholecystectomy. He is holding the patient's gallbladder up and waving it around in front of them. They waggle their heads in agreement and walk away. I cannot speak Hindi so I asked him to explain. "There is a myth," he said, "that a gallbladder cannot be removed laparoscopically so many patients here ask for open surgery instead." He was showing them the evidence that it had been removed.
Later that week I was called to casualty to examine a man with suspected facial fractures. I asked the casualty doctor to get a facial x-ray and she asked, "Should we get a penis X ray?"
I enquired, "What's he done to his penis?"
She laughed awkwardly, "No, a PNS, paranasal sinuses x-ray."
I reflected, belatedly, that there are no bones in the penis. Another failing in communication, but this time I couldn't blame it on my lack of Hindi.
I chose to come to India as a volunteer. Given the low cost of living here, my wife and I managed to do so with minimal savings through the organisation Emmanuel Hospital Association (EHA). Rural India needs doctors. Ideally, this would be doctors trained in India who are familiar with the local language, culture, and healthcare system. Until this need is met domestically there remains an opportunity for British doctors to help a truly under-resourced healthcare system. I can vouch that the personal and professional rewards of working here are generous.
Andrew Jenkinson is a maxillofacial trainee from England who has taken a career break to volunteer in a rural hospital in India.
Competing interests: None declared.