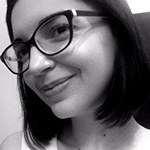 UK Government pledge to end coal use by 2025
With the media abuzz with e-cigarettes and sugary drinks it is easy to overlook the health risks of coal plants. The black smoke from coal-fired power stations may not be as visible as it used to be but that does not mean that coal fumes' impact on our health has disappeared.
Air pollution is responsible for killing 40,000 people each year in the UK and is the biggest public health risk after smoking. It does not only kill, but also severely reduces quality of life by exacerbating chronic long-term conditions, including cardiovascular disease, asthma, and chronic bronchitis.  
1,600 premature deaths are attributable to air pollution from coal-fired power plants in the UK alone, more than motor vehicle accidents. But many more people suffer from its consequences: coal power is linked to 68,000 additional days of medication use for conditions such as asthma and COPD and over 360,000 working days lost.
Coal also imposes an unacceptable burden on the NHS and costs as much as £3.1 billion each year in additional healthcare costs, through conditions like coronary heart disease, strokes, lung cancer, and chronic bronchitis. Ending its use would prevent more than a million incidents of lower respiratory symptoms, thereby reducing the pressure on the healthcare system. These are just some of the shocking figures highlighted by the UK Health Alliance on Climate Change in its recent report "A Breath of Fresh Air."
The Alliance brings together major health organizations, including the Royal College of General Practitioners, the Royal College of Nurses, and the Royal College of Physicians as well as two medical journals; The BMJ and the Lancet. It was launched in March 2015 to encourage stronger, smarter approaches to tackling climate change that protect and promote public health, whilst also reducing the burden on health services.
For the many reasons already outlined, the Alliance's first campaigning focus is on air pollution. Following the launch of the report, the Alliance has urged the UK Government to implement six polices that simultaneously address climate change and air pollution to improve the health of our nation and reduce NHS costs. One of these recommendations is to phase out coal power generation by 2025. Coal power stations are a well-known contributor to our broader air pollution problem and closing all of the UK's coal-fired power stations is one of the most cost-effective measures to address our poor air quality.
The closure of unabated coal has been on the UK Government radar for more than a year. Last November Amber Rudd, then Environment Minister, said, "it cannot be satisfactory for an advanced economy like the UK to be relying on polluting carbon-intensive 50-year-old coal-fired power stations." In her speech on a new direction for UK energy policy, she said that the government would launch a consultation in the spring but it has been postponed due to the Brexit vote.
Today's announcement that the UK Government plans to phase-out coal by 2025 is a massive win for public health and an encouraging sign of the UK Government's support for policies that realise the health opportunities of tackling climate change. We particularly welcome the inclusion of a defined time scale for coal phase-out in the consultation document published by the Department for Business, Energy and Industrial Strategy (BEIS).
The UK's metamorphosis from a coal-dependent nation to a zero-coal country could be an inspiration for countries questioning the feasibility of a coal free future. The country in which the industrial revolution began is now about to show the world that it is possible to say farewell to coal, without jeopardizing energy security, whilst also boosting the nation's health. It sends a clear message: tackling climate change is not only about securing the future of our planet. It is also a massive opportunity to improve public health.
The UK's promise to end coal by 2025 sheds a light on the little-known and often overlooked health benefits of interventions to address climate change. We hope that this will be the first of a series of synergistic policies that promote and protect health. Unlocking the health and environmental benefits of investing in active transport, to reduce green gas emissions and prevent obesity-related conditions, is another area where there is more work to be done. And the Alliance, speaking on behalf of the UK's health profession, will ensure these messages are heard.
Key findings from the UK Health Alliance on Climate Change report "A Breath of Fresh Air" are summarised in this infographic.
Browse the UK Health Alliance on Climate Change website for more information.
Pauline Castres is Policy and Communications Officer at the UK Health Alliance on Climate Change. She has a strong public affairs and policy background from Brussels, previously having worked on health and food policy at the European Consumer Organisation (BEUC).
Competing interests: None declared.