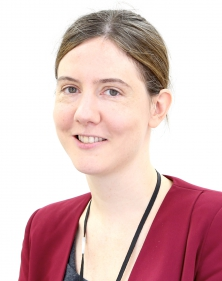 The technicality (or "administrative error" as the National Audit Office described it) that enabled the Department of Health to avoid breaching expenditure controls set by parliament may have spared it from the full wrath of the National Audit Office, MPs, and the Public Accounts Committee; but it did little to hide the bottom line—a serious financial crisis engulfing the NHS.
In 2015/16, NHS providers overspent by an eye-watering £2.8 billion (reduced to £2.5 billion by one-off measures). Although a commissioning underspend of £700 million helped to offset this figure, the NHS (commissioners and providers in aggregate) still ended 2015/16 with the largest deficit in its history.
After a period during which ministers had given providers a green light to recruit more staff and, in effect, turned a blind eye to overspending, it has become clear that—in theory at least—restoring financial balance is the priority for 2016/17. With Jim Mackey, chief executive of NHS Improvement, recently admitting that the provider sector will once again be in deficit this year, the pressure on the national bodies to get a grip on the finances once and for all could hardly be greater. And so, alongside the department's accounts, we saw NHS Improvement and NHS England jointly launch an "NHS reset" in an attempt to exert control over financial and operational performance.
For providers, many of the measures in the reset read like "more of the same" given the dramatic extension of central control that has already taken place over the past year or so. These include greater capital controls, plans to consolidate pathology and back office services, and further attempts to drive through control totals.
More significantly, plans to tackle "excessive pay bill growth" among 63 providers indicate that, for some trusts, cuts to clinical staff will become a reality rather than an option. This aspect of the reset has already provoked public concern from several of the trusts on the list, which includes some trusts that are generally viewed as high performing, as well as a few whose chief executives are leaders of sustainability and transformation plan footprints. Similarly, the new financial special measures regime aims to force the 24 providers who are still to agree to their control totals to finally acquiesce, regardless of the reasons underlying their hesitance.
The introduction of "improvement trajectory tolerances" amounts to a relaxation of some waiting time standards for providers, exempting them from fines for non-compliance while they seek to improve performance over the course of the year. These measures represent a clear shift in rhetoric from the post-Francis era, during which quality, often synonymous with staffing levels, was paramount. Whether in reality national bodies will have the nerve to force reductions in clinical staff is of course yet to be tested.
Unlike previous moves to exert financial control, which have focused on providers, the reset also has significant implications for commissioners. At the very least, clinical commissioning groups (CCGs) and their accountable officers will be subject to much closer scrutiny, with the first tranche of CCG ratings published alongside the reset. The requirement for CCGs to contribute to the efficiency challenge has also been upped, with efficiency levels of 3% assumed this year and new restrictions on spending. The findings of our most recent quarterly monitoring report suggest that this may be overly ambitious: just under two thirds (61%) of all CCG finance leads expressed concern about achieving their savings plans this year.
Moreover, the new regime of special measures for commissioners (targeting both financial and operational performance issues) includes interventions ranging from dismissing a CCG's accountable officer to disbanding it entirely and transferring its functions to a neighbouring CCG. It is not clear how this sits with the moratorium on voluntary CCG mergers imposed by NHS England up to now.
However, it is important to recognise that this "reset" is not the first attempt by the national bodies to impose spending restraint. The new measures are just the latest in a series of efforts that began last summer with caps on agency spending, and were followed by those announced in and around the NHS planning guidance, for example, turnaround teams and caps on management consultancy contracts.
With no sign of additional funding on the horizon, national bodies are left with little option other than to double up on their efforts to deal with overspending. However, the strategy underpinning these efforts seeks to treat the problem as one of widespread mismanagement by an NHS that refuses to accept the concept of finite budgets. This fails to recognise the real problem—that at the root of the current financial mess is the fact that funding has not kept pace with demand.
It is simply not credible to argue that the NHS can continue to meet increasing demand for services, deliver current standards of care, and stay within budget. If the government's priority is to restore financial balance then something else will have to give. But when the cost of this control becomes apparent, will national leaders and politicians really be prepared to pay?
Helen McKenna, senior policy adviser, the King's Fund.
This blog first appeared on the King's Fund website here.